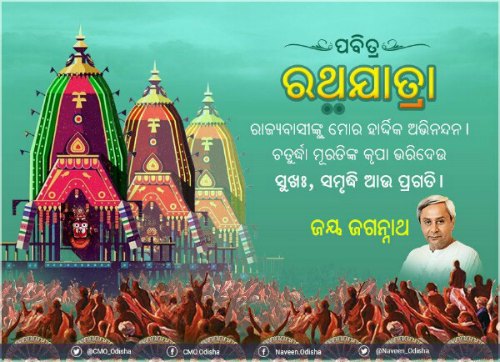 Dear Lord Jagannath (The Guardian Diety of Odisha),
With warm devotion, I would like to pen down few thoughts about the dwindling economic progress of a state like Odisha having tremendous potential & resources. The letter is just a suitable fruit of my research made during my halcyon days in many libraries and my penthouse.
This million dollar national debate has come to my mind after Odisha failed to attract blue chip investors even if Sri Naveen Patnaik has done a brilliant job by conducting many conclaves and conferences outside the state boundary. But amongst the denizens of the state one can find a false camaraderie about rampant progress. I feel we need retrospect on many fronts instead of celebrating small successes.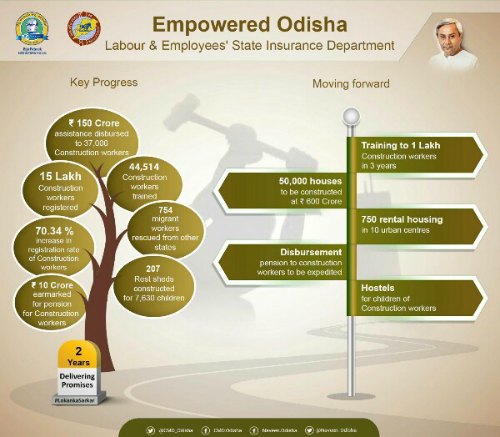 Once upon a time in my past, I was  screening the newsfeed of a national daily and read a shocking news about the casting couch of the tinsel town of Orissa which was quite frustrating. I found out many facts and facets about the film industry of Odisha which is now almost 80years old and is not able to produce a single talent who has own either a National Award or Dada Sahib Phalke!!We have only reincarnated few Bollywood or Tollywood flicks and blockbusters in a pathetic vernacular version. A non Oriya producer has made a film on Budhia Singh, a lost talent in marathon and where is our effort?
I would also like to quote something on Sona Mohapatra controversy of the past. I strongly believe she made a brilliant step in recreating an old album song of the region in Coke Studio because these days pop flavour and ghazals are dominating in the field of Indian music and we need to take care of the taste and preference of global audience in order to have a differentiation. Just because of few words no one has the right to negatively criticize the efforts of a lady who is representing the state in many international music platforms all alone and getting a song listed in Coke Studio itself is a very big mesmerizing achievement which could have been celebrated by us. Apart from that there are many instances like Riruraj Mohanty who got global recognition before Odisha paying any tribute to his rocking talent. Other regional movie makers have done extremely well when we discuss about originality and creativity in this field. So we need to have some gimmick or can just wait for miracle to happen in this industry where a couch never fades.
The whole fraternity is now questioning on our ability to make not remake because a copycat version can never go far off in this field immense pleasure. So feel we need to have business process reengineering so that an investor would be confident to invest in this platform where your fate is decided every Friday. It's time to revamp the outdated mechanism in order to invite & encourage talent in this profitable sector of the economy.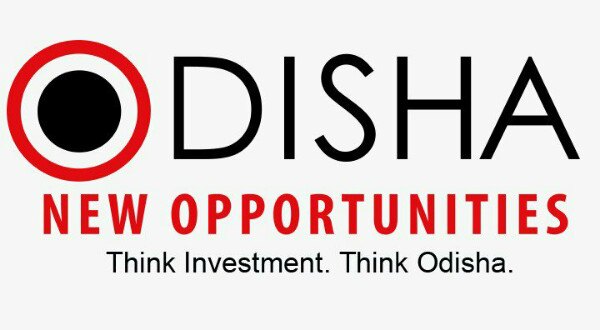 The second half of this letter would be on other aspects such as education in Odisha
Being an educational hub, the state has merely failed to project any of its Govt. Sponsored institutions as far as global ranking is concerned. Millions of management professionals, engineers, doctors, lawyers are produced every year but there is either a brain drain or any multinational corporation is importing them from India. The greatest case study is the curious case of Prof.Dr.Jogesh Ch.Pati who is a renowned physicist outside who helped a Pakistani national in winning the Nobel Prize but an unknown personality here. Even the legacy of Ravenshaw University is lost today. The university has given many talented people like Ramakant Rath, Prof.Dr. Harihar Rath in the field of education and research. Also in the field of poetry one can find Manoj Das, Sitakant Mahapatra, and J.P.Das, all of them got famous because of their writing ability in English and ability to write something other than poetry. All of them are globally connected to the rest part of the world and have spent almost their entire beyond this state boundary.
So let's make an effort to generate more stories, dramas, fictions in English and I strongly believe only KIIT University to know to all. This is because the institution knows how to market itself in the age of Digitalization. It's a show world, the more you show, the more you get. We need to capitalize our stardom. Otherwise getting profitable results in any field will be as hard as solving the unknown mysteries of Bermuda Triangle. Pathetic! Sometimes I feel ashamed of our anti English policy which should be thrown out of our mindset if we want to draw more stakeholders in this field. But one thing I would like to say about skills that the skill development sector has done considerable progress in terms of new skilling, reskilling and up skilling. Moreover, the appointment of Mr. Subroto Bagchi as the brand ambassador of this movement is an outstanding initiation taken by our esteemed Chief Minister. At least I am happy with the fact that Odisha has got a person like Mr.Naveen Patnaik who is a great orator in English. No need to learn Oriya. We are proud of you.
Ready to sell you the Westside Story at Commercial Street, Bengaluru. Not just skilled, but "Skilled in Odisha" pic.twitter.com/kWJeAl5deo

— Subroto Bagchi (@skilledinodisha) July 20, 2016
Education and economy are two sides of a coin. As far as economy is concerned, the state doesn't have Jagdish Bhagwati, Amartya Sen as advisors. Everyone who is reputed in this sector is a person other than us. In short, the state is not having king makers to chalk out a concrete plan to progress. Same is in the case of law. After Justice Rangannath Mishra, we have become hollow men. But I would again recite about Mr. Sam Pitroda being appointed as a technological advisor in the rank of a cabinet minister. He can only save the state and make the city and state much smarter. Great Indian Hopes on you!
Let all your efforts be rewarded and let you earn some good Karma for us. Otherwise, poor man like Dana Majhi will again roam with dead bodies on shoulders. What a vicious circle of life! Rewards for being poor.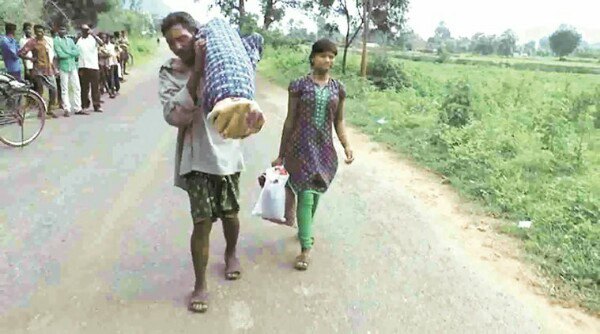 Must have heard coffee-toffee situations like Mahanadi Dam, Rasgullay controversies, Jaydev's literary work, Buddha's birth place. Out of these we are claiming many things as our intellectual property rights without making a research in the field of culture and historical proof. A request to our Utkal University of Culture to earn some good karma by conducting vivid and voracious research & workshops which are just bunch of meaningless words for an intellectual in the state.
Through all these things, I have never mentioned Odisha as a state is lacking in talents. It's a question rightsizing the talent and not keeping everyone in the same bell curve. Don't be orthodox, let's connect to the world because connectivity means better branding and investment. At least we need to travel across the globe like a Briton which can make our body, mind & soul much healthier than current. Let our emotional, spiritual and intelligence quotients are better.
You are the Lord of this cosmos. Let there be enlightenment from your end. You can only save us from this moral degradation and help leading a path of excellence. Please make a Vibrant Odisha brighter than gold and sweeter than Thandai.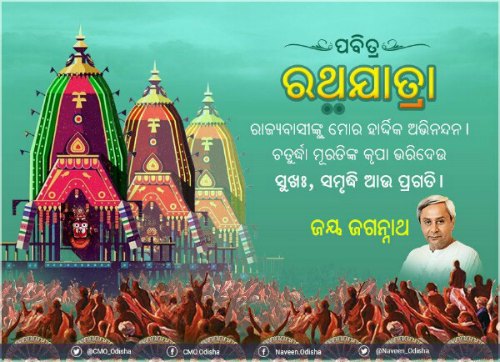 Dynamically Yours
A Fellow Professor
Do Not Miss Reading: 
FDI Frenzy in the wasteland of Lord Jagannath: A Quintessential Majestic Approach
20/20 Hindsight of Indian Tourism: A Roller Coaster ride