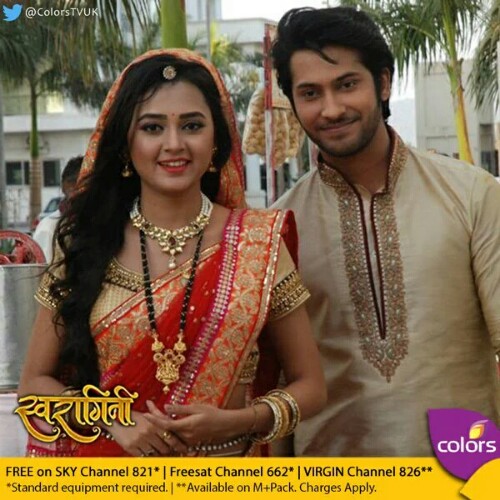 So Kavya trapped Lakshya and he is behind the bars yet again. While, he is sorry for all his crimes, he is also apologetic for his behavior towards both the sisters Swaragini – Swara and Ragini.
However, since now he has been falsely trapped there is nothing that can be done much. Also, on the other hand, we will see Kavya's brother Kartik coming in the serial to woo Ragini.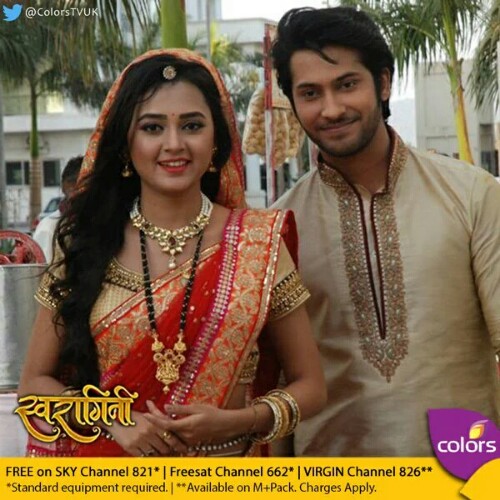 Image Courtesy: @colorstvUK via Twitter
Kartik Ragini Lakshya – A love Triangle in the Making!
We all know Dadi is on a groom search for Ragini as she wants her to settle down soon. This is how Ragini will meet Kartik who is none other than Kavya's brother. Apparently, she will also get engaged to him.
Lakshya will not feel good as he will realise all his mistakes. No wonder, if Ragini was wrong he too committed a lot of mistakes. In the coming days, he will be out of the jail. However, by that time Ragini and Kartik will already be engaged.
Now that Ragini too feels for Lakshya and Lakshya too have started liking her, we wonder how Ragini and Kartik's relationship enfold. Will Lakshya prove his love for Ragini finally? We hope he does because only that way the family will know he is being genuine.
Perhaps he will save Ragini from marrying Kartik who is none other than Kavya's brother. However, it is still not known whether he is a positive or a negative character.
If Kartik turns out to be positive, Lakshya abd Ragini's love story will syrely take a new twist and this love triangle will surely give us some high voltage drama. So, get ready with your popcorns to enjoy the new drama in Swaragini.
Do Not Miss Reading:
Will Lakshya Understand His Fault in Swaragini?
Will Ragini Take Revenge for Lakshya's Betrayal in Swaragini?