Around the world, media sphere is going through a very active phase of transformation by now. Everywhere there is chaos regarding political debate between ruling party and opposition in context to SIMI encounters of recent past, Bhubaneswar becoming only city in eastern zone with absolutely free Wi-Fi all over, Arnab Goswami coming up with an exclusive channel to support Modi's campaign for 2019, gravity payment schemes and many more.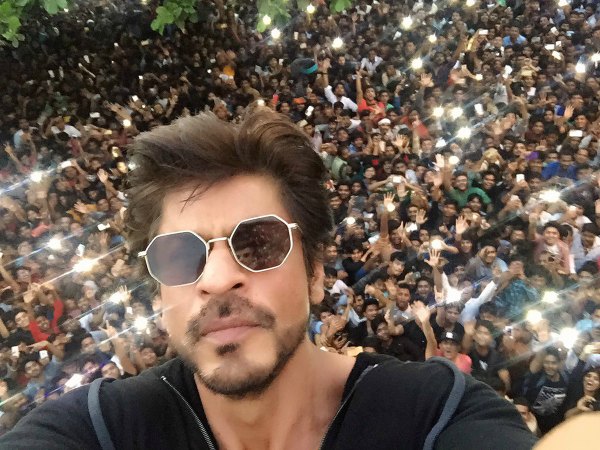 Amidst all these scenarios, the superstar of Bollywood has completed 51 years. The person is almost a kind of zero-to-hero and in real sense, the King Khan of Bollywood. Most importantly Shah Rukh Khan is a first generation actor in film industry reaching to the top as a self –made institution by genre.
The great Yash Chopra Saab always wanted to work exclusively with him after the blockbuster of 1992-Darr where SRK made a sizzling debut as an anti-hero. He did first time negative and became a trend setter during this decade of love triangles.
Of course, critics say he closely follows Tragedy King Dilip Kumar and Mega Star Amitabh Bachchan who had also done one or two negative roles in the past.
Still, he developed a kind of versatility in acting and after Sr.Bachchan and Mithun Da, the global star has got many fan following beyond Indian boundaries.
He is mostly loved in Russia, China and the USA. The man has got multiple acting and cinematic skills. More or less the star cannot be copied and his huge fan following is due to his sizzling chemistry with almost all actresses till today.
In true sense and value, Shah Rukh Khan is the king of romanticism who has shown his exceptional patriotism and pro-Hindu philosophy by writing and reciting a "Sandesh to Indian Soldiers" over Twitterati and the poem went viral over many social platforms.
The super actor is a family man and is having an entrepreneur wife to support the hectic work schedule where is known as late Latif. Of course he compensate by working for some extra hours. He is simply popular for his business skills and social networking. Wit and humor are two differentiators that have made him ahead and distinctive in comparison to others.
Also Read: 10 Trends That Has Emerged Popular in Bollywood 
In short, SRK knows how to utilize his stardom in money making and is probably one of the richest men that Bollywood has ever got. Shah Rukh Khan will be remembered for his brilliance and professionalism at work in the mega years to come.