Post Chakravartin Ashoka Samrat, Contiloe Entertainment is back with yet another historical drama on TV. This time, it is about Punjab's Maharaja Ranjit Singh.
While, the serial has lots to boast about, hoere we highlight the real names and background of the talented Sher-E-Punjab Maharaja Ranjit Singh Cast:
Shaleen Bhanot as Maha Singh Sukerchakia – Maharaja Ranjit Singh's Father
Post acting as Duryodhan in Suryaputra Karn, Shaleen Bhanot is back on TV as the father of Sher-E-Punjab Maharaja Ranjit Singh, Maha Singh aka Mahan Singh
He has done several TV shows starting from Saat Phere in 2005. He has also done several reality shows – He was seen in MTV Roadies in 2004 and won Nach Baliye 4 with his then wife Diljit Kaur. They divorced in 2015.
Sneha Wagh as Raj Kaur – Maharaja Ranjit Singh's Mother
She was last seen in Veera as Veera's mother and here she plays the role of Raj Kaur – the wife of Mahan Singh played by Shaleen Bhanot and mother of Maharaja Ranjit Singh.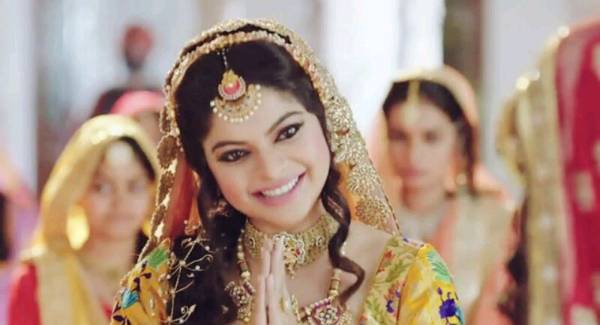 Akashdeep Saigal as Pir Muhammad – The Afghan Invader
After a break of 4 years, Akashdeep Saigal is back on TV yet again in a pivotal negative role as Pir Muhammad – the Afghan Invader. He is most popular for his role of Ansh Virani in Kyunki Saas Bhi Kabhi Bahu Thi. These days he call himself as 'Sky' fondly addressed by his friends.
Rumi Khan as Gurubaksh Singh – Jai Singh's Son
Remember Dastaan in Chakravartin Ashoka Samrat, who played the role of the Khorasani king and also the lover of Rani Noor? Well, he is back as Gurubaksh Singh – the son of Jai Singh and the close associate of Ranjit Singh's father Mahan Singh.
Sonia Singh as Sada Kaur – Gurubaksh Singh's Wife
We have seen Sonia Singh in several TV serials starting from Bhabhi in 2006. Recently, she was seen as Ragini's Maasi Urvashi in Swaragini. Here in the serial, she is portraying the role of Sada Kaur the wife of Gurubaksh Singh. She is the mother of Mehtab Kaur who is the first wife of Maharaja Ranjit Singh.
Also Read: Everything about Sardarni Sada Kaur – The Mother in Law of Ranjit Singh
Damanpreet Singh as Sher-E-Punjab Maharaja Ranjit Singh
14 year old Chandigarh lad Damanpreet Singh is essaying the role of Maharaja Ranjit Singh. He is also doing a Punjabi film produced by Kapil Sharma which is on its verge of completion. He was offered the TV show when he was already shooting the film.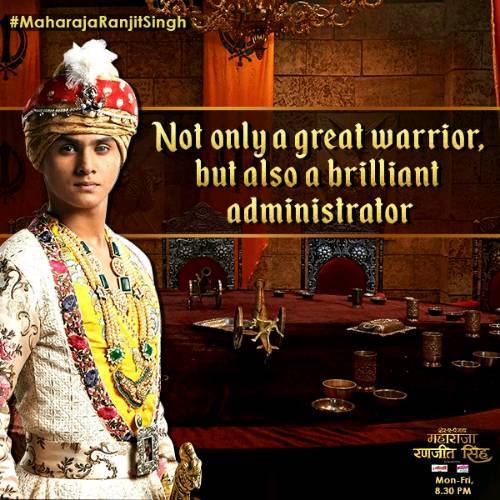 Also Read: All About Maharaja Ranjit Singh 's Wives (20), Son (8) & Concubines (26)!
Tunisha Sharma as Mehtab Kaur – Maharaja Ranjit Singh's First Wife
Tunisha is quite a known face as far as TV serials are concerned. She was seen as Ahankara in Chakravartin Ashoka Samrat and also in Maharana Pratap serial. Here in the serial, she is playing the role of Mehtab Kaur, Gurubakh Singh and Sada Kaur's daughter who will marry Maharaj Ranjit Singh.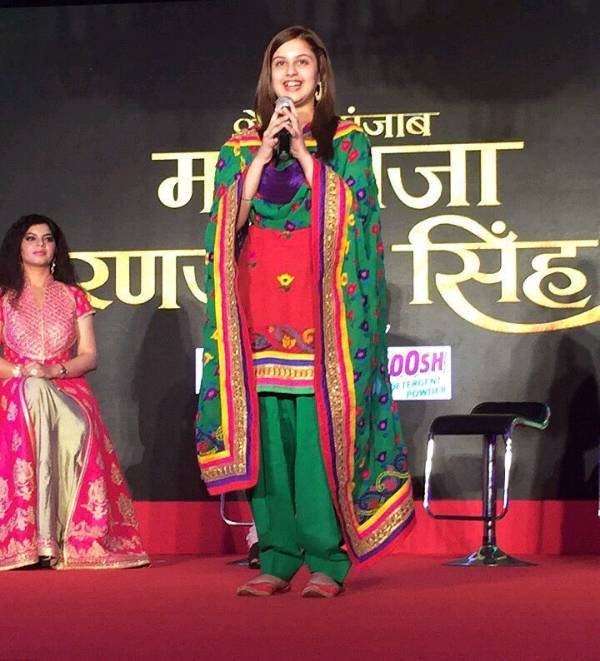 In case you are wondering who plays what with the rest of the cast, drop the character's name from the TV serial in the comment section, and we shall update the article.