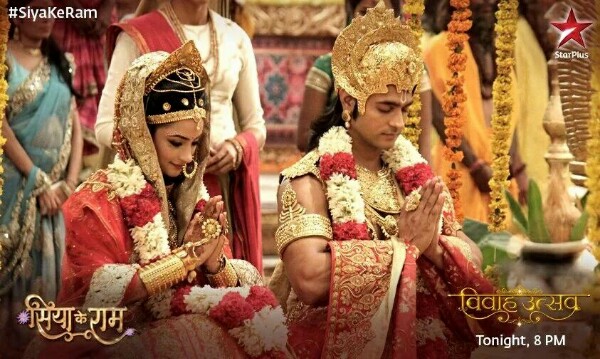 Finally, there comes a moment in the serial Siya Ke Ram where Ram (Ashish Sharma), Bharat, Lakshman and Shatrughan will marry Sita (Madiraskshi Mundle), Mandvi, Urmila and Shutkriti respectively. The brothers are all set to tie nuptials and move into the next phase of their lives. It is a joyous moment which we have been waiting for!
While we were all eager to watch the Vivaah Saptah. Here, we share the photos of the wedding, courtesy HotStar and Star Plus.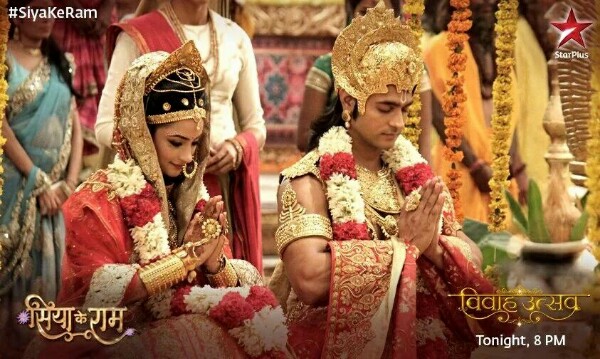 The Groom – Ram, Lakshman, Bharat, Shatrughan
Looking at their glorious best the four brothers come together all set towards the baarat. We love the golden jewelry that the brothers seem to be wearing. Right from the crown to the necklace!!!!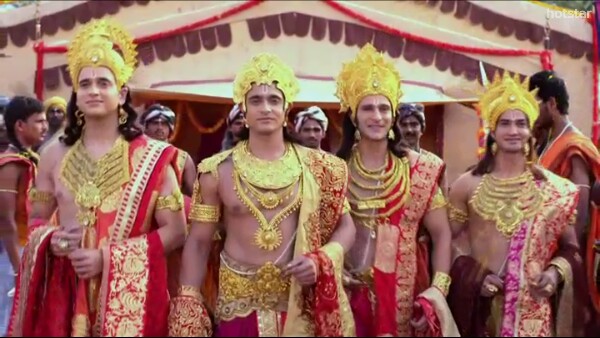 Mahadev And Other Gods as Common Men
Mahadev and other Gods disguised in the form of common people.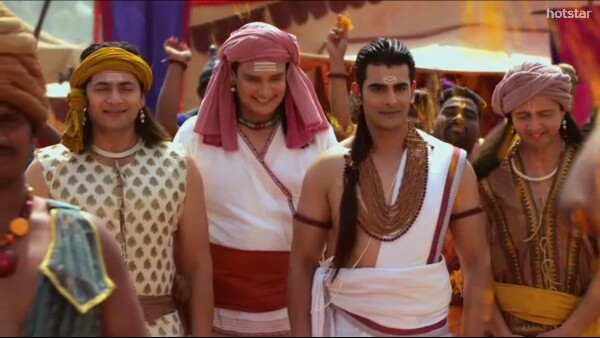 The Gods too couldn't resist attending Lord Vishnu's wedding!!!!
The Barat of Ram in Siya Ke Ram
The RishiMuni at the Wedding
Sita In Her Bridal Getup
Siya Indeed Looks Beautiful
Mandvi – Bharat's Bride-to-be
Urmila all Set to Marry Lakshman
Shutkriti – Shatrughan's Bride
Aerial View of Ram's Baarat
Dwar Puja of Dashrath Nandan Ram, Bharat, Laksham, Shatrughan
The Four Brothers Enter The Palace
The Four Sisters Come
Siya
Ram
The Bhavya Mandap Created by The Great Vishwa Karma
Image Courtesy: HotStar
Do Not Miss Reading:
Siya Ke Ram Cast – Know the Real Names & Background of the Characters
5 Reasons Why Ashish Sharma, the Fantastico Rocks as Ram in Siya Ke Ram!
Interesting & Lesser known facts about Lakshman in Ramayan
Know All About Urmila – Sita's Sister and Lakshman's Wife in Ramayana!
 Editor's Note: NationalViews is a home for people with views and opinions that caters to the changing India. It is a place for the common men to articulate their views and opinions on any topic. A platform where you express and we publish. Mail us your opinion, views, and thoughts at editor@nationalviews.com and we will help you reach out to the masses.