We all know how devoted and committed Lakshman was towards his elder brother Ram in Indian Mythology Ramayan. We also know his determination towards the end. No wonder, he is an exemplary in himself and an inspiration to many.
Here we share some interesting facts about Lakshman in Ramayan: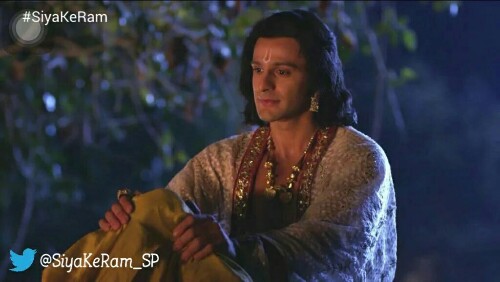 Image Source: @SiyaKeRam_SP via Twitter
Lakshman, an Incarnation of Sesh Naag
According to Ramayan, Laxhman is an avatar of Sesh Naag, the serpent upon whom Lord Vishnu rest in Kshirasagara – The ocean of milk. This is the reason why the Hindus worship Sesh Naag as it forms the seat of Lord Vishnu. Sesh Naag, the multiple headed Naga is also believed to be supporting the earth on its hood. This is the reason why we see Tatik (a serpent sent by Ravan to destroy Mithila) running away after seeing Laksham in the serial Siya Ke Ram
Image Courtesy: @SiyeKeRam_SP via Twitter
Lord Ram's Promise Became the Cause of Lakshman's Death
When Sita was consumed by Mother Earth and Lord Ram's duties on Earth were over, he decided to die as well. However, Hanuman wouldn't allow this as he didn't permit Yama to meet Lord Ram. But, Lord Ram distracted Hanuman by throwing his ring in PAATAL and asking him to bring it back. Meanwhile, Lord Ram requested Yam to meet him. He, however, had a strange condition, he said that the meeting would remain undisturbed and if anyone would try to intercept, Ram would kill him.
Also Read: Know Why Lord Hanuman Was Much Much Powerful Than King Bali
Lord Ram accepted the condition and asked his brother Lakshman to guard the gate so that nobody would disturb them. However, the angry Durvasa Rishi came to meet Lord Ram just then only to be stopped by Laxman. Outraged he said he would curse Ayodhya if he wasn't allowed to meet Ram. Unfortunately, Lakshman decided to meet his brother, thus disturbing the meeting. Later, in order to fulfill his brother's promise, Lakshman went to the River Saryu to give up his life. This is how Lakshman died in the end.
No wonder, Sesh Naag being the reclining couch of Lord Vishnu, it was necessary for Laxman to die before Ram.
During the Course of 14 year Vanvas, Lakshman Didn't Sleep At All
Laxman didn't sleep for 14 years during the Vanvas – A boon he got from Nindra Devi (the Goddess of sleep) after seeing his dedication and commitment towards his brother and sister-in-law. However, this boon was only granted when Urmila accepted Nindra Devi's demand that only if she takes up Laxman's sleep, Lakshman would stay awake for 14 years to guard his brother and sister-in-law. Urmila readily agreed to do so.
Also Read: Know All About Urmila – Sita's Sister and Lakshman's Wife in Ramayana!
Lakshman Was Later Born as Balram – Lord Krishna's Elder Brother
Lakshman once said that since he is younger to Ram and so he has to listen everything whatever he says. Each command by Ram has to be obeyed by Lakshman. This is the reason why his wish to become the elder brother was fulfilled in the next incarnation. While Lord Vishnu became the younger Lord Krishna, Sesh Naag became the elder brother Balram. Interestingly, in both the incarnations, the person was renowned for his anger.
Do Not Miss Reading:
Know All about Shanta – Lord Ram's Elder Sister!
Surya Putra Karna : Know Everything about All His Wives
Siya Ke Ram Cast – Know the Real Names & Background of the Characters