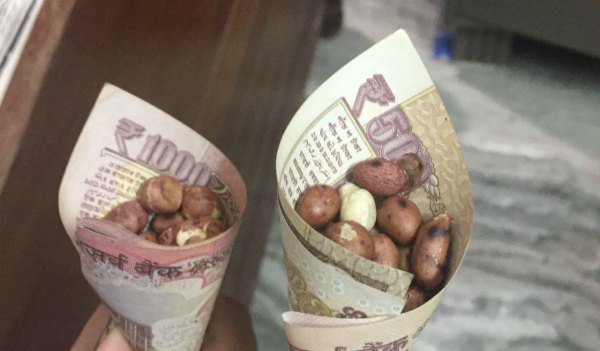 History repeats itself. After the currency ban incident (or the surgical strike against black money as quoted by PM Modi fans) the write–up would present a layman view on these kinds of initiations.
Although everyone is praising NaMo for this sudden black out still I believe it will not be that profitable in long run to fulfill the actual objective of trapping & inwardly circulating black money into government channels.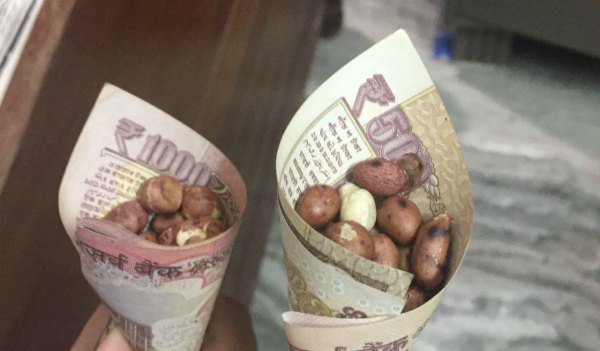 Surgical Strike against Black money: India against Corruption or Commoners?
Today I have observed long queues everywhere. The petrol pumps are not interested in making any transaction below 1000 or 500. The same problem is there in hospitals too. If we research, our Indian history this kind of bold reformative measure was taken by popular but foolish king Muhammad bin Tughlaq who banned gold and silver and accepted bronze or copper coins in places of these valuable items.
He failed due to poor implementation issues but the intention was as good as Narendra Damodar Modi. Now just image for some days what would be the life of a rural poor or wage earner? These people neither have valid ID proofs nor they can afford to miss their regular works to go the banks.
Now every small trader has to close the shop before 10pm because they don't have sufficient money to sell or buy goods. In hotels also I have seen the managers keeping higher money than the service paid. The purpose of tapping the black marketers will not be solved because they have sufficient Swiss funds, golds and other investments.
So they don't mind to destroy few cash because they cannot put themselves under the radar of Income Tax Department. Moreover, the communication of common man is going to be affected. Of course malls, banks and other big corporations are going to do ample business.
Also Read: 4-Slab GST: The Post Implementation Challenges and Obstacles 
Why the Ban Affects the Common Man More than the Black Marketers?
The Jan Dhan Bank Accounts too have limitations. Hence I am eradicating all its benefits for a mango man. Most of the senior citizens never do transactions through cash and the entire India is going to be cashless for certain period of time.
Now if you have a multi-crore flat and  in case of emergency if you want to sell it out then you may not find a buyer because in real estate the most transactions happen through black money and so the price factor is going to drop down and the sector may crash within next few months.
Also Read: Know How to Transfer Money By IMPS; Immediate Payment Services 
The lending rates may be high but the procedure is not immediate. Hence getting a loan would be difficult and while depositing also you be attacked and looted by goons if you are not extra cautious. There will be imbalance in demand and supply and in future the country is going to see inflation and deflation at same time.
The poor to starve for few more days and after another six months you should be prepared to buy everything with a higher price tag (e.g. gold, shares, petrol are likely to get a price hike).
The banks have to open extra counters but the common man have to bear the burden of money required to print the new denominations and the bringing back old notes from thousands of ATMs will be a hell of affair which too requires crores of money again which is a waste.
Also Read: Yo BJP So Corrupt Yells Congress #BJPLovesCorruption! 
Let's see how far the PM Modi is able to implement? If implementation happens then it's good. Otherwise he will be remembered as second Muhammad bin Tughlaq..from Delhi to Daulatabad and vice versa. This is a surgical strike against commoners, not black money in India.