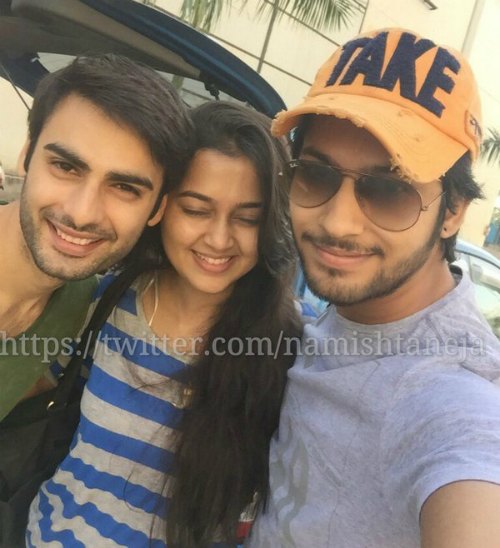 Ever since Swara and Kavita proved Durgaprasad's innocence in Swaragini, Lakshya is being good to Ragini. He not only saved her life from Kavita's mother but is also behaving nicely with her. Much to everybody's surprise, Lakshya even agreed to sit with Ragini in the puja.
Well, in the coming days this love of Lakshya will only double. Yes, Lakshya will shower all his love on Ragini and Ragini too will know that Lakshya loves her dearly.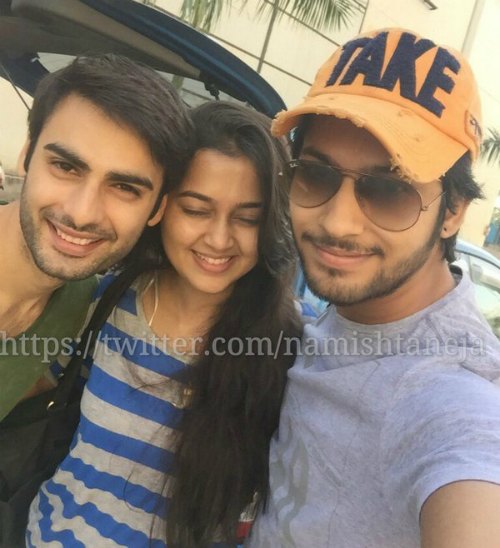 Image Courtesy: @namishtaneja via Twitter
Swaragini Spoiler – Lakshya and Ragini Will Have Their Own Romantic Moments
Finally, Lakshya will move on with Ragini and the two will share some really good moments. Yes, there is a romantic track between the two. Ragini will finally realize that Lakshya has changed. She, in fact, will think that this time Lakshya has genuinely fallen in love with her. Lakshya too will behave very nicely with Ragini and try to keep her happy. However, Ragini has no idea what Lakshya is upto.
Lakshya Will Trick Ragini Yet Again
Well, according to the latest Swaragini spoiler, Lakshya will not be in love with Ragini, he will only pretend that he is in love with Ragini just to make her believe the same. This is the reason why he will also get intimate with her and even share some cozy moments to further strengthen her belief. In the same flow, Lakshya will then tell Ragini how he loves her more in her original get up, and will even be able to convince her to dress like her original self.
Things will, however, turn awkward when Lakshya will make Ragini sign the property papers and Ragini will sign it happily without realizing Lakshya's plan. Yes, you guessed it right, Lakshya's love for Ragini will only be fake as his only intention throughout would be to win Ragini's trust to get the property back from her.
Well, now hat Swaragini Spoiler sounds really interesting. What do you think, what will be Ragini's reaction to this? Will she take revenge back?
Do Not Miss Reading:
Ragini to Turn Positive? Laksh to fall in Love with Ragini?
Will Ragini Unite Swara and Sanskar?