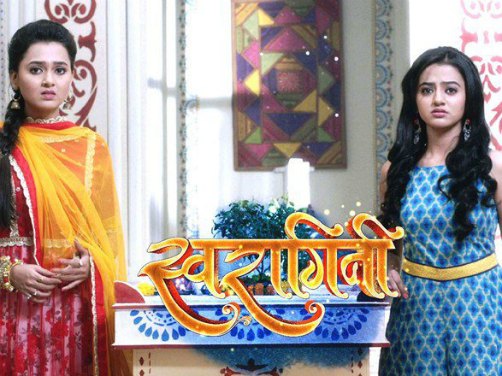 The serial Swaragini has become rather very boring with introduction of two new characters Urvashi and Kavita. Both of them are simply ruining the charm of the drama and making us hate the TV show overall. The serial has been completely dominated by them at present and this is the reason why many of the fans are not watching it at all and just reading the written updates.
Here we share few changes that we would like to see in Swaragini soon: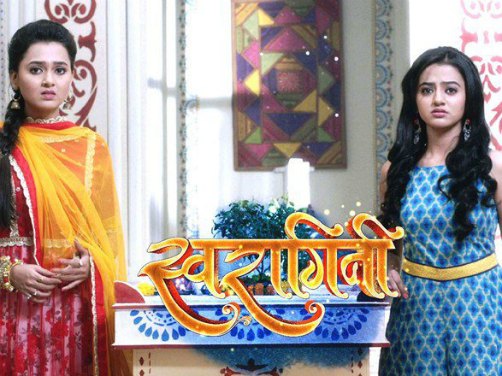 Swaragini Update 1 : End of Urvashi Nonsense
We know the atma drama has just begun in the serial. However, we are already bored and we would want the writers to shut the crap by Urvashi soon. It is high time that both the families realize there is nothing called as "atma". Besides, Swara is a modern girl how can she believe this. We just hope the drama ends soon. No wonder, viewers are simply skipping watch it.
Swaragini Update 2 : A Exit of Kavita
Kavita was introduced in the serial as a neutral character, she turned out to be an angel to let Sanskar go away from her life. However, Ragini has manipulated her so much that she now wants Sanskar once again. She has joined hands with Urvashi and is all set to enter the Maheshwari house as Sanskar's wife. The girl has been brainwashed and so the early her exit, the better it is
Update 3: Love Story of Swara and Sanskar
We enjoyed the romance between Swara and Sanskar – The proposal, the song sequence and everything that the two shared was indeed very romantic. We just hope the writers give weightage to their romance even in the coming episodes.
Update 4: We want to See Shekhar in action
Well, we all know that Swaragini is dominated by the females and the main leads. However, it would be better if the writers give Shekhar a significant role to play in the serial. A helpless character, he is being totally wasted. Hope this time at least he will try to save his wife from the nonsense of Urvashi.
Swaragini Update 5: The Sisterly Love Between Swara and Ragini
Swara and Ragini rocked together. They really gave us some serious sibling goals. However, though we enjoyed the conspiracies in the start, we just hope the two sisters soon. We do miss "Swaragini" and we know TEJASWI who plays the role of Ragini is fed up of playing a negative character. Hope the makers do the needful.
What are the changes you would like to see? Please do mention it in the comment box.
Do Not Miss Reading:
5 Reasons Why We Want Swara and Ragini Together in Swaragini!
5 Reasons Why We are Happy to See Swara and Sanskar Together in Swaragini
Ragini Maheshwari to Commit Suicide? Swaragini without Ragini?