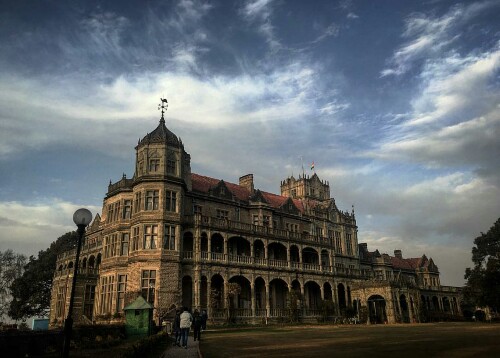 When in Shimla, you have many options if you are looking for some beautiful tourist attractions to visit while vacationing in Shimla. The Summer Capital of British India, no wonder, is famous for the natural beauty and its inherent rich history .
Following are the most popular tourist places in Shimla.
The Glen in Shimla – One Of The Most Beautiful Tourist Places in Shimla
This is the oldest picnic spot in Shimla. It is protected by the Government and is known to house some of the most beautiful Deodar and Pine trees in the world. It is around 4 km from the center of the city. It also houses the Chadwick falls, which is extremely beautiful.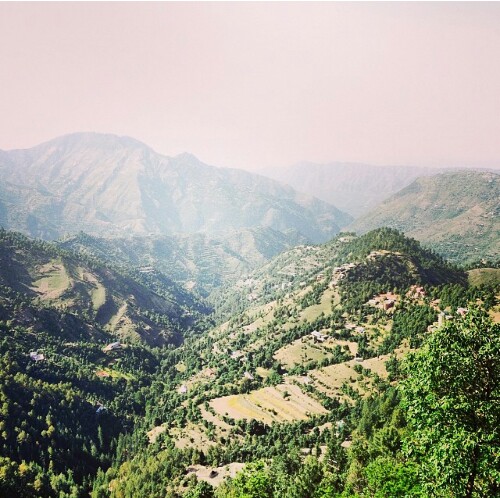 Image Courtesy : Goel Shiv via Instagram
Mall Road – The Tourists' Favorite Spot in Shimla!
Mall Road is the main street in Shimla. This street was constructed during the British era and is situated right below a ridge. It is home to many wonderful shops and boutiques, making it a favourite among tourists. You can just walk around casually in the area as no vehicles are allowed here.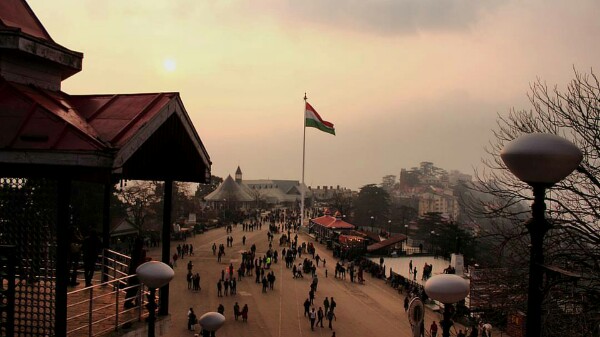 Image Courtesy: Manish Mishra via Instagram
Jakhoo Temple – Lord Hanuman Temple
This is one of the most ancient temples in Shimla. It is dedicated to the Hindu deity, Hanuman. You can visit it to get a very calming effect. It is set on the Jakhoo Hills which is around 2.5 km away from the main Shimla town. It is at a height of around 8000 feet. You can climb by foot or take a horse ride to the peak.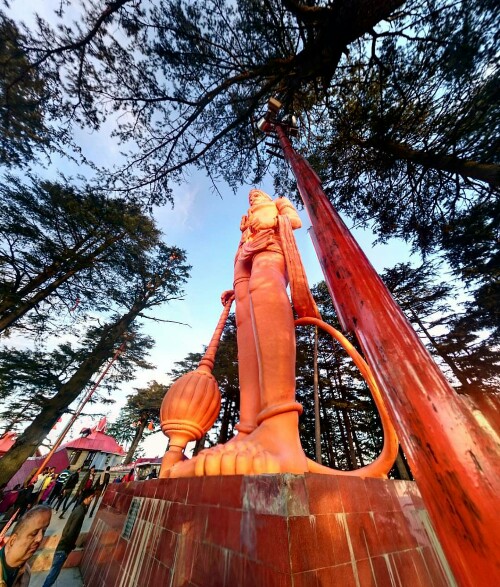 Image Courtesy : dj_ravolution via Instagram
Kufri – One of the Best Tourist Places in Shimla
This is a picturesque hill station which is situated around 20 km from the actual Shimla town. It is the epicenter of many adventurous activities like tobogganing and bungee jumping. This is one of the oldest slopes for skiing in Shimla. Most trekkers start of their trekkers to Manali from here.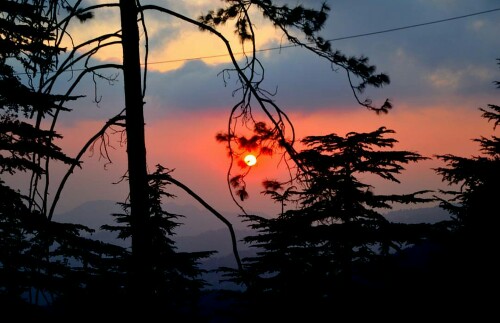 Image Courtesy : travelbuff20 via Instagram
Shimla Christ Church – The Prominent Church of Shimla!
This is a beautiful church that has a serene and calm interior.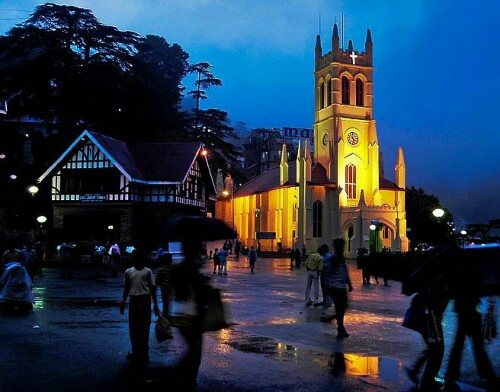 Image Courtesy : chef_pulkit via Instagram
Indian Institute of Advanced Studies
The Indian Institute of Advanced Studies is situated inside the historic Viceregal Lodge. It is set amidst a beautiful land scalped garden. It is a beautiful architecture that hold a lot of historic artifacts. The inside of the place is filled with wood paneling and admirable antique furniture. This is a must visit for all history lovers.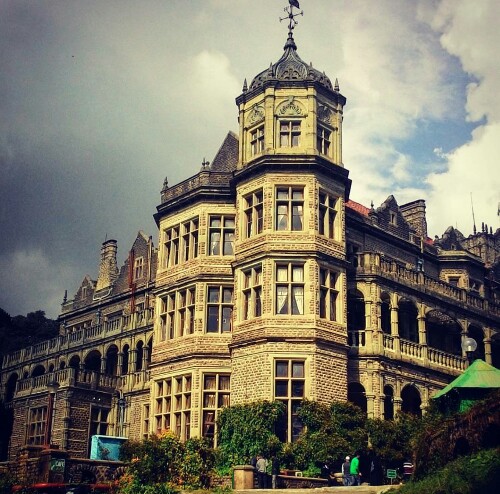 Image Courtesy: theonewiththesolitaryreader via Instagram
Viceregal Lodge – Revisit the Colonial Legacy
This is a multi-storied British Imperial building that played a vital role in the history of colonial India. Though some of the interior places are off bound yet the garden is a wonderful place to stroll in and definitely one of the best tourist places in Shimla for the history and architect entusiasts.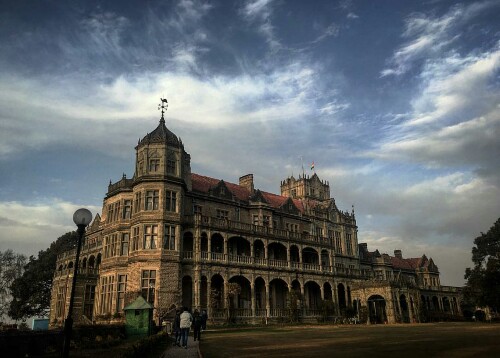 Image Courtesy: ahammedsanobar via Instagram
Annadale – For The Love of the Hills!
This place is famous for the golf course and army museum. It has a wonderful view on top of the hills.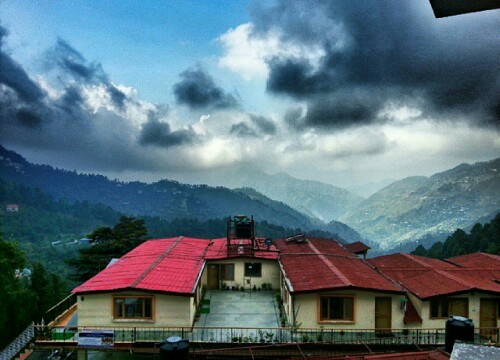 Image Courtesy: manvirsphotography via Instagram
Kali Bari Temple – The Ancient Temple of Shimla
This is 2 km from the main Mall road. It is an 18th century temple dedicated to Maa Kali.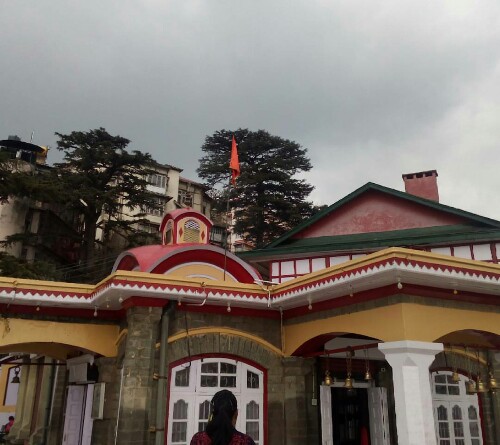 Image Courtesy: ritika.7 via Instagram
Tara Devi Temple – Langar Everyday!
This temple is dedicated to the presiding deity of Shimla. It is on the top of a hill that can be approached on foot as well as by vehicles. But is a tiresome trek up the hill so tourists are advised to opt for a taxi. You can eat at a langar on any day.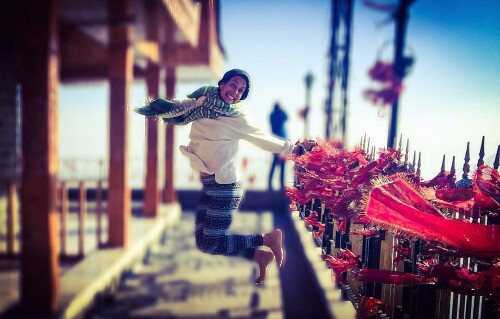 Image Courtesy: vraykova via Instagram
Do Not Miss Reading:
8 Offbeat Travel Destinations in India For NRIs to Explore!
Solo Woman Traveller : 5 Tips You Need to Know if You Plan to Travel by a Bus
Important Things to Remember When Travelling This Christmas
10 Tips To Ensure A Safe Travel