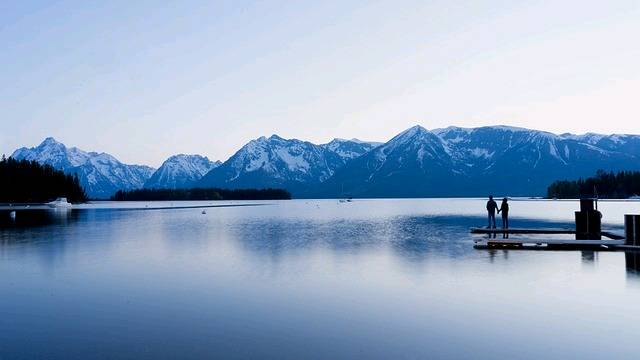 Traveling to beautiful places with your kid is a wonderful thing, and it is one of most of the fun thing you can do with your family. However, there are some places in the world where you should travel before you reach parenthood. Not all destinations in the world are meant to be explored with family, and sometimes you need some adult company to experience some experiences.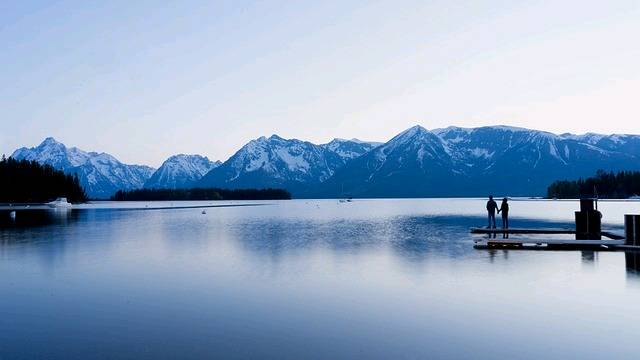 If you are traveling with an adult, you can reach remote places in the different part of the world without any hassle. You can even indulge yourself with a various adventure which won't be possible if you bring your kids.

Once you have kids, it won't be possible for you to find the time and go to places where you can travel with your kid and other family members. So if you are an adventure junkie and like to explore remote places in the world, there are many interesting and mesmerizing places which will make your jaw drop.

However, when a baby arrives in your family, free and adventurous journey won't be your option because you can't carry a diaper, stroller, baby bottle, etc. to a backpacker journey. As long as you are free and not bounded by any family constraints, live your day by traveling to some beautiful places in the world which will leave you awestruck.

Top 5 Places to travel Before You Have Kids before you reach parenthood, explore the following top places which will fill your soul with tranquility:

The Himalayas

Places in the Himalayas are perfect for adventure junkies, and you can't travel this place with your kid. Mainly people visit the Himalayas for trekking purpose specially to climb Mount Everest and Mt. Annapurna. When you commence your journey in these places, you can only take responsibility for yourself rather than others.

Physical and mental stamina is highly tested during the journey, but you won't feel any pain because during your journey you will find mesmerizing places which you won't find anywhere else. You can even visit places near the Himalayas which are mainly located in countries like Nepal, Bhutan, Tibet and India.
Also Read: 8 Offbeat Travel Destinations in India For NRIs to Explore!

The Isle Of Jura

The Isle of Jura is located in Scotland, and it is the part of Inner Hebrides Island located in the western part of the Scotland coast. This place is ideal for boys trip as one can enjoy famous Scottish Whisky made from world famous breweries. This part of Scotland is a secluded place where you will find only one shop, one pub, and one hotel.

The Isle of Jura has very limited number of population which counts around 200 people along with an abundance of red deer. You can reach this place by private water taxi, passenger ferry or public bus.

New Zealand

New Zealand should be on your bucket list before a baby comes into your family and once you visit this place, you will fall in love with the beauty. The abundance of nature in this country attracts tourist from various part of the world.

Although it is a small country, but there are many places to see in this country like Sky Tower in Auckland which gives you a 360-degree view of the city. You can even sail or trek to Bay of Island which is a mesmerizing place to explore, and there are many famous wineries in New Zealand where you can tease your taste bud.
Also Read: 7 Top Tourist Attractions in Singapore

Moshi, Tanzania

Moshi is a favorite place for hiking lovers as they get the chance to hike Mount Kilimanjaro which us 19, 341 feet high. Many travelers from different part come here to fulfill their dream to climb one of the highest mountains in the world. Apart from this, you can experience the nature by camping in Serengeti National Park where there is an abundance of wild animals.

This place is a blend of nature and culture which you can hardly find in any other locations in the world. In this places, you can even visit Maasai Manyatta homestead to experience the culture of the local tribe.

Alaska
Alaska is a place where you would never want to take your kid because they won't be able to sustain the harsh climate adorned sub-zero temperature. If you like places covered with heavy snow and surrounded by mountains, then Alaska shouldn't be on your list, and you will need the presence of an adult in this area.

In this place, you can do bush plane rides, flyover over places, mining adventure and Heli-Ski on the slopes of a mountain near Mount McKinley. You can even stroll around Denali National Park and Reserve to take beautiful of the nature.
Also Read: 7 Things To Consider Before You Travel to an International Destination!

If you are planning to visit these places, then I would advise you to plan well in advance as this can cost you a lot of money travelling this places or else you can use coupons related to travel and save money on your trip.

There are many more places which you should travel before you have kids because those places need the company of an adult. Remote area adorned by harsh climate is suitable for kids, so it is better to explore them before get shackled by the responsibility of your kid.
buy levitra online
Sertraline no prescription
Soma No Prescription