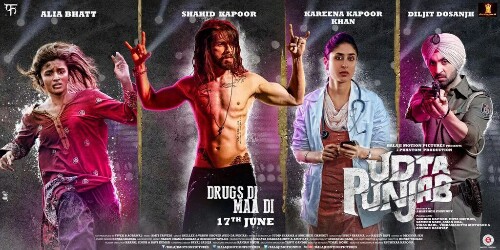 Udta Punjab Release Date : 17th June
This Bollywood movie is not a Punjabi version of "The Flying Jaat" or it is not about fans of Honey Singh getting high on his songs.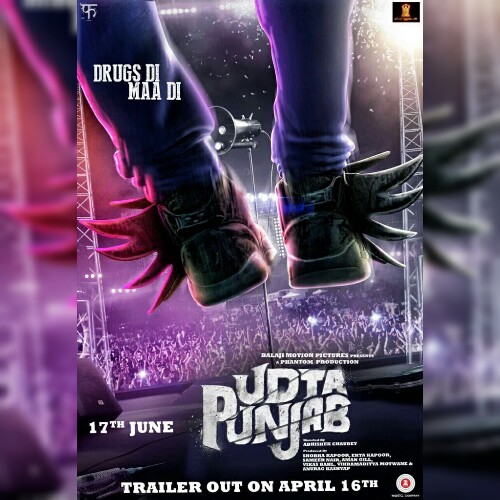 Image Courtesy: @aliaa08 via Twitter
Udta Punjab – Fly High With It
The movie deals with the current burning issue of drugs that slowly is engulfing youth of Punjab and its future too. While rest of India is obsessed of making Mumbai as Shanghai, Punjab aspires to be Mexico not exactly by design though.
So after releasing hard hitting posters of four protagonists in building up to the trailer launch, did the trailer deliver – "Oh Hell….YEAH"!! Yes there are only rare opportunities when you get a powerful orgasm as a viewer watching a Bollywood trailer.
Shahid Kapoor as Rockstar Tommy Singh
Punjab being high on music, the movie sets it backdrop correct with the trailer opening with Shahid Kapoor as role model Stoned Punjabi Rockstar Tommy Singh, mouthing expletives like free flowing stream (never looks forced) and high on coke.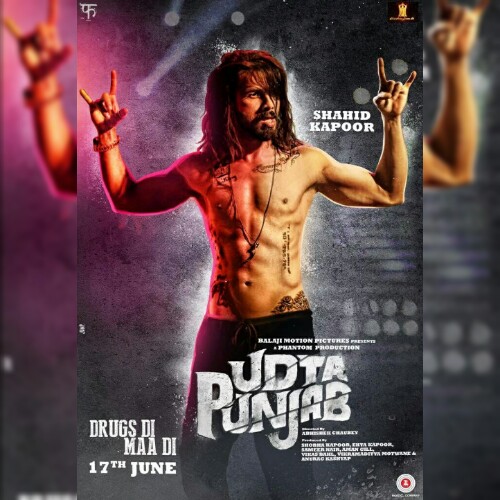 Image Courtesy: @aliaa08 via Twitter
Alia Bhat, the wonder girl, continues her revelation, this time transforming her image completely as a lost soul and compels the audience to remind the powerful performance she had delivered in Highway. Anything to go by the trailer, the audience that calls her dumb, is likely to be dumb-founded yet again by her performance.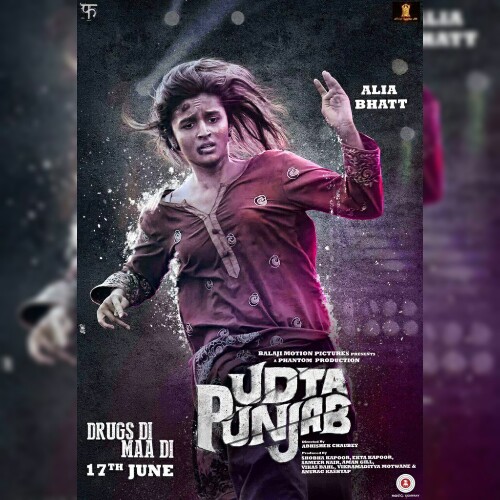 Image Courtesy: @aliaa08 via Twitter
Diljit Dosanjh – Punjab Da Puttar
If half of Punjab is high on drugs the rest is on Diljit Dosanjh the singer actor who has some of the biggest Punjabi movie hits (Jatt and Juliet 1&2, Saardaarji).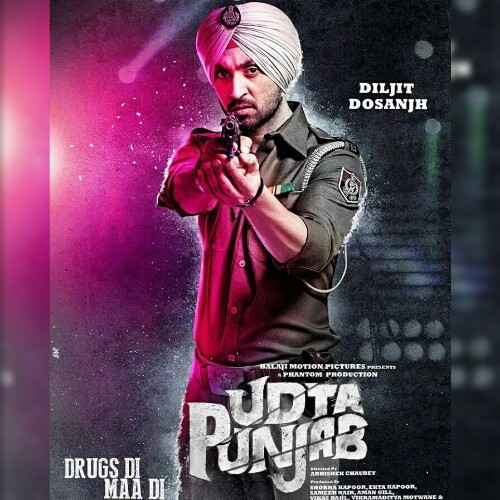 Image Courtesy: @djay_singh95 via Twitter
Everything he touches turns to COKE …sorry I meant gold. And then there is KKK not KRK – Kareena Kapoor Khan, playing a doctor trying to fight the menace that is eating the eating the youth along with the cop played by DD. It is good to see Kareena finally experimenting with her choice of movies.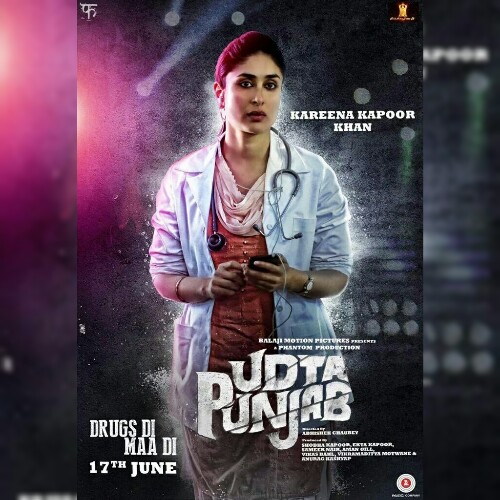 Image Courtesy: @aliaa08 via Twitter
The movie was in news for coming back of exes – Kareena and Shahid, in the backdrop of Punjab di khet – Sorry guys, this isn't sequel of Jab We Met, as they don't share screen space in the movie neither it is their love story on which Punjab is flying high.
All four characters lives are intertwined by one powerful element – Drugs which is the fifth protagonist in the movie.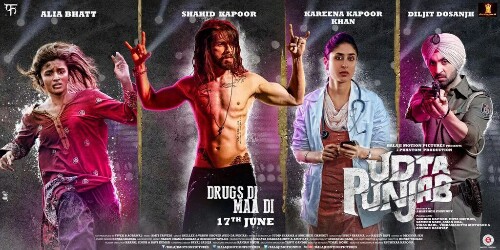 Image Courtesy: @taranadarsh via Twitter
Udta Punjab is directed by Abhishek Choubey, who has to its credits – Ishqiya and Dedh Ishqiya. He has told unusual tales of human lives with an underlying humour.
The trailer of Udta Punjab is hard hitting, edgy, has its elements of humour and most importantly backed by potentially four strong performances.
The movies music is by Amit Trivedi and if this does not get his fan base excited nothing will. The last time he was given a subject like this he delivered Dev D. If there is one thing I am looking forward to, is the soundtrack of the movie!! (Please don't disappoint)
So if you we looking for Jab We Met, Punjabi wedding (weeding yes) and some santa banta jokes you have come to the wrong place ….This is one trippy psychedelic ride, a bold and topical subject, probably a reflection of hard truth, with a bevy of A-list star !!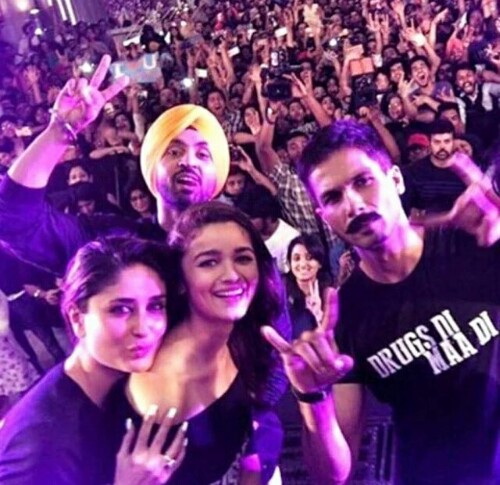 Image Courtesy: @ZoomTV via Twitter
This trailer of Udta Punjab will certainly get the many HIGH….Bruaaaaaaah!!
Meanwhile, enjoy Mike Posner – I Took A Pill In Ibiza (Conor Maynard & ANSON Remix Cover) by ANSON on #SoundCloud
https://soundcloud.com/user-869385087/mike-posner-i-took-a-pill-in-ibiza-conor-maynard-nson-remix-cover-1
From the desk of Sushant: The trailer is just two minutes long but it's the way a film greets to the world. In this world of social media, the film is the most critical marketing tool to make that first impression along with movie poster. Once a delightful distraction, now it is a decision making tool for most movie goers. A well cut trailer, can help immensely to draw the first blood –to arouse, provoke, seduce and beguile the audience. A trailer should be a well balanced one – reveal what is important but hide what is critical. Just a caveat, like a well-cut trailer is no guarantee to film's success; a bad trailer may be nullified by strong reviews and terrific word of mouth. Will try to give you an insight to the newly released trailers on what made me fall in love, what didn't inspire me or what we can look forward to. Would love to hear your feedback – in agreement or disagreement is irrelevant.
Do Not Miss Reading:
Sister Act: Sarbjit Trailer Review
Kapoor and Sons – Awesomeness That You Can't Afford to Miss