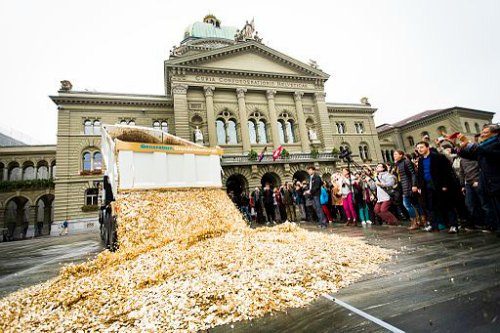 After the great political debacle related to GST, the Indian socio-political environment is now trending towards another universal debate called Universal Basic Income (UBI) which has already been discovered in many foreign countries.
In our nation, this economic invention is now in pipeline and is yet to be implemented in large scale although we have got green signals to go ahead after the initial pilot launching parade in tribal regions of Madhya Pradesh.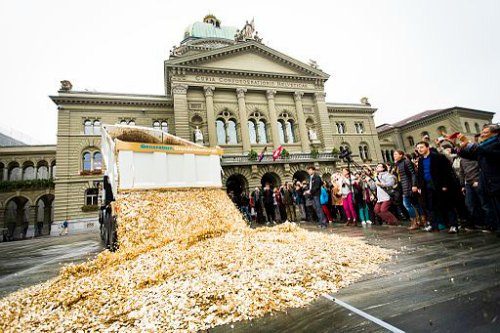 What is Universal Basic Income: Meaning and Significance
We are here to enunciate and emulate the segmentation, targeting and positioning (STP) issues of this political societal marketing model of income equality irrespective of the rich or poor.
This concept evolved because in developing countries the rich are getting wealthier and the poor getting poorer due to bureaucratic and implementation flaws found in many poverty alleviation and eradication schemes of the dark past.
The 21st century is witnessing a massive change in industry and volatile market matrix. Due to technology and project understanding getting rapidly obsolete in modern business parlance, job or income loss is a common phenomenon and in the ages to come it'll be a burning Indian economic and social issue.
In every phase, there is now serious demand for refresher training due to many new implementation and diversification in different corporate style functioning. But it involves a lot of cost and the aging manpower is too reluctant and fearing to embrace the change.
The economists thought of finding out a solution to this income disparity and social insecurity and the history got a new term called " unconditional Universal Basic Income ". But in India it should be implemented with some price tags and T-Cs. Otherwise this JAM linked scheme will be like another mid-day meal, Re.1 per one kg rice or Rs.5 per meal scheme of Odisha or just Amma canteen of south.
Also Read: FDI Frenzy in the wasteland of Lord Jagannath: A Quintessential Majestic Approach 
The Pros and Cons of Universal Income in India
First, we need to identify the real poor through PIP because majority of the needy people don't have BPL cards and many fake people even Mayors in India possess the same. Then we have to target by eliminating inclusion or exclusion errors in SECC list which is again a kind of hell of affairs.
We will not be able to support and maintain the scheme due to huge involvement of cost-benefits issues the GDP is surely going to get affected because we are transferring cash for free and the cash will not float in the market.
Many people would sit idle at home and will not do any work because Indians are in general lazy by nature. Hence other employment linked skilling programs are going to be adversely affected by this unconditional clause. These idiots will not be mobilized into these schemes. Many Govt. employees are going to lose their jobs too.
Further in India, the value of money differs from region to region which eliminates the universal income clause itself. This is so become a man from tribal community is in much need to benefits or kinds like primary health and education than money. The education system will face bad attendance issues because income is guaranteed for no work. Thus we cannot fix up a single denomination for all states.
Also Read: India to Join The Superpowers List by 2030? 
The funds are not going to be utilized further for self-employment or any other economic development. We are going to produce criminals indeed. I would rather suggest a smart Universal Basic Income against certain job roles as measured against individual skills, attitudes and intentions of working.
We should give national income security but it should be like if somebody works for certain period of time then he or she is entitled to avail upon producing valid documents which are again too rare in India which require third party verification in some cases.
Otherwise we can give them in form of soft loans on the condition that they have to utilize this money either for self-employment or entrepreneurship.
Moreover, the post implementation-taxation policy will be burden for mango men because they have bear the funds ultimately. I am not supposed to suffer due to the financial crisis of my company or country. If so then the law is just violating human resource policies and rights. Let it be skill and talent based.
I need to defend myself as Mr. Perfect to adopt and avail this scheme and then only I can get the benefits by not sitting idle like a devil at home rather working hard. On the contrary, the India technological transmission cannot be stopped because if we are stopping a technology then we are stopping our economic progress itself.
We have to prove our stance or eligibility and before executing we have to check the inflation or price hike. Otherwise, in future, the scheme would be difficult to manage.
It's an urge that the policy should be formulated by delinking the flaws and it should more of experience and merit-based rather than favoritism and vote based. We should stop politicization of this matter. It's a good mode to attain social welfare and progressive development. It has to be sustainable livelihood linked.