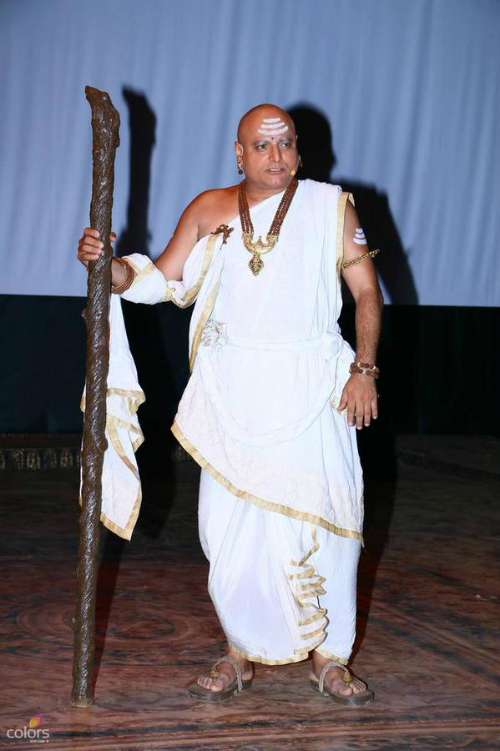 In Chakravartin Ashoka Samrat serial we have seen how the enemies of Magadh and Bindusar – Rajmata Helena, Khalatak, Maharani Charumitra and Sushim have united together to kill Chanakya's chapter forever. They are shown stabbing him one by one.
This makes us wonder whether Chanakya will die post this incident or will he survive? If he will, then how did Acharya Chanakya die in real life?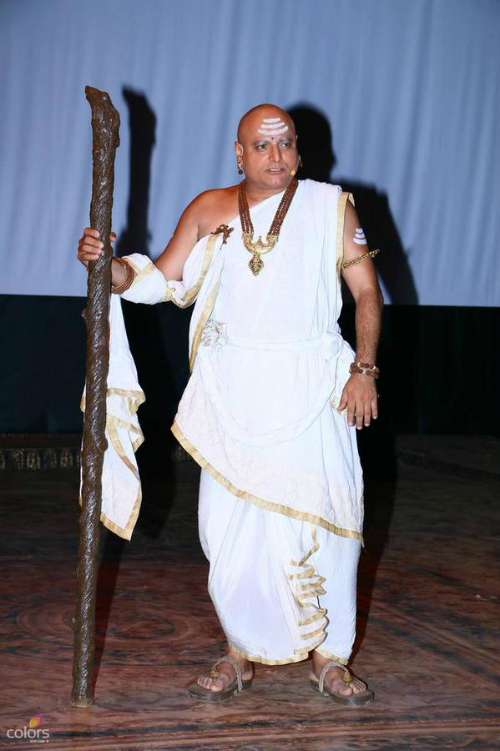 Image Courtesy: @Manoj_N_Joshi via Twitter
Well there are two stories on the death of Acharya Chanakya. Here we shall share both the stories:

The Jain Account of  Acharya Chanakya's Death
Chanakya served as Bindusar's Prime Minister even after Emperor Chandragupta Maurya became a Jain monk and left Magadh forever to lead a spiritual life in South India.

However, many of the junior ministers were jealous of Acharya Chanakya including Subandhu. No wonder, he too wanted to be the Prime Minister of Samrat Bindusar. This is the reason why Subandhu tried to feed Samrat Bindusar against Chanakya by telling lies about him that he killed his Mother. Unaware of the entire truth, Bindusar expelled Chanakya.
Saddened by the whole episode, Chanakya too becomes a Jain monk like Bindusar's father Chandragupta Maurya. He then sits on a huge dung heap, ready to die by total abstinence from food and drink.
Meantime, Bindusar comes to know the full story and realizes that his mother's death was an accident and Acharya was not directly responsible for his mother's untimely death. He therefore asks the same minister (now his Prime Minister) Subandhu to go to Chanakya and convince him to stop himself from starving till death. However, Subandhu, instead of stopping Chanakya sets the dung heap on fire. Thus Chanakya is murdered by Subandhu.
Another Story of Chanakya's death
According to another story,  when Bindusara realizes his mistake of misunderstanding Chanakya, he immediately rushes towards him. However, Chanakya is not ready to come back. Next, Bindusar vents his fury on his Prime Minister Subandhu, and kills him.

After this incident, Acharya Chanakya renounces food and dies shortly thereafter.
This is the historical version of the death of Acharya Chanakya. However, now that the ongoing plot has no connection with the real history we wonder if Chanakya will die so soon or will die only after he ensures the death of the Magadh enemies including Rajmata Helena.
Do Not Miss Reading:
5 Reasons Why We Loved Manoj Joshi As Chanakya & Why We Will Miss Him
Ashoka, the Great Emperor – Know the Real History and Facts
Will Chanakya Expose Sushim and Maharani Charumitra?
Editor's Note: NationalViews is a home for people with views and opinions that caters to the changing India. It is a place for the common men to articulate their views and opinions on any topic. A platform where you express and we publish. Mail us your opinion, views, and thoughts at editor@nationalviews.com and we will help you reach out to the masses.