Recently, we shared our 3 contestants who can win Indian Idol 10. However, our list didn't have the name of Ankush Bhardwaj in it. Interestingly, in the online space there are a lot of supporters of Ankush who have been supporting him wholeheartedly. In fact, he is the only contestant who has a massive fan following besides Salman Ali.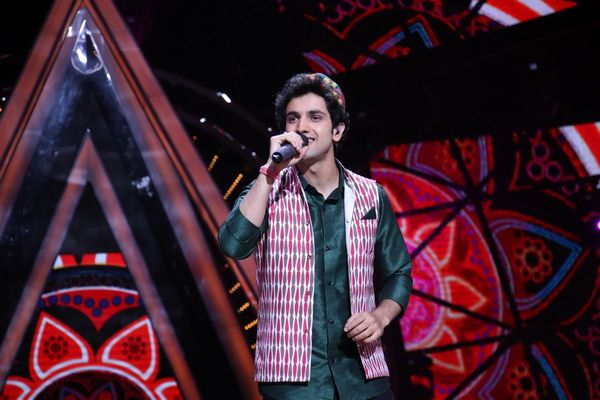 Now this makes us think, whether Ankush Bhardwaj can really become an Indian Idol this season?
Knowing the norms of the singing reality show and going by the history of Indian Idol, it is our wild guess that Ankush have high chances of getting into the Top 5. However, when it comes to winning the Indian Idol 10 title, his chances look dim. There are few reasons –
Versatility? Is Ankush Bhardwaj Versatile?
Ankush is fabulous when it comes to singing soft songs. No wonder, his voice has been appreciated by all the celebrity guests including Sonu Nigam who happens to be his idol too. However, going by the competition he has, we wonder if his singing can really earn him the title. After all, we are yet to see his versatility.
Is He Experimental? Creative?
In the current season, we have seen the contestants experimenting and adding their own twist in the song. Unlike earlier times, this has been appreciated not only by the guests but even the judges. As compared to other contestants, Ankush Bharadwaj hasn't been much creative in this segment. If he does this successfully, perhaps he can gain the confidence of the voters who aren't voting for him.
He has Tough Competition from Popular Choice Salman Ali
Though Ankush is getting all the attention from the fans, we all know there are even better singers than him in the competition like Saumya Chakraborty, Avanti Patel and Nitin Kumar. Let's assume votes can escalate him ahead of these brilliant singers. But can he beat the popular choice – Salman Ali? After all, Salman is not only appreciated by the judges but is also a favourite of fans across India. Would he be able to defeat the likes of Salman Ali?
His Eye Condition – Advantage or Disadvantage?
While his eye condition did create a lot of empathy and sympathy from across the nation and added to his advantage, we wonder whether this would be his biggest disadvantage when it comes to winning the title. No wonder, currently he is already in trouble due to the lights on the stage he is performing. Perhaps the very thing that made him popular amongst voters can backfire his chances to take away the trophy or will he be the one to get the highest number of votes?
Nevertheless, Ankush Bhardwaj is one of the top contestants of Indian Idol 10 and the way he sings is incredible but due to the above stated reasons we do think that he has less chances of winning the title of Indian Idol though he can be a finalist no doubt.
I can be wrong but here's what my view/opinion and analysis is. Do you think Ankush can be the winner of Indian Idol 10 – If yes, do tell us your reason.
buy Plavix no prescription
Buy Neurontin online
buy Valtrex no prescription