Ankush Bhardwaj is one of the top contestants of Indian Idol 10 and even before the season starts the singer has already acquired a lot of fan following. Interestingly, Ankush has fan clubs across social media including Facebook and Twitter.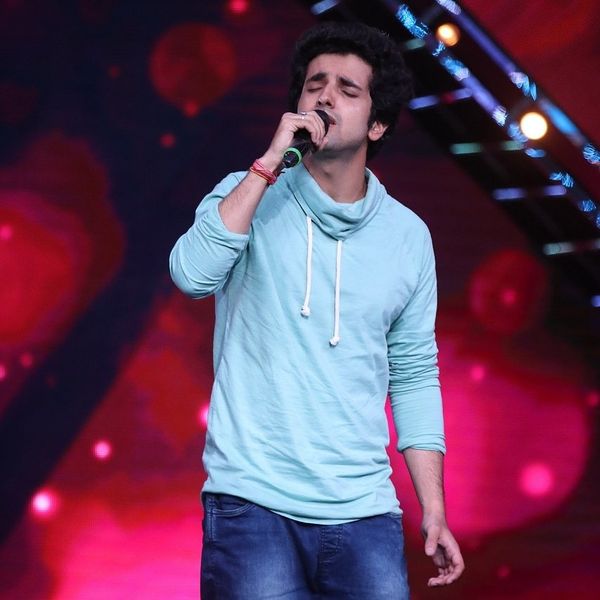 While his popularity soars day by day just like other Indian Idol 10 contestants, here we share everything about him
26-Year-Old Ankush Is from Kotgarh, Himachal Pradesh
26-year-old Ankush was born on 2nd July 1992 in Kotgarh, Himachal Pradesh and started singing from the age of 10. He did his schooling from Hainault Public School in Shimla and graduated from R.G.G.D College of Shimla in 2014. Like his mother mentioned in the theatre round, Ankush is a M.B.A in Finance (2017) from Amity University, Noida.
He is One of the Finalists of Voice of Himalayas 2011 & 1st Runner Up of Himachal Ki Awaaz
Indian Idol 10 is not the first singing competition that Ankush is competing. In the past, he has been a part of several singing competitions. In the year 2011, he was one of the finalists in Voice of Himalayas. Next, he became the first runner up of 'Himachal Ki Awaaz'. Post that he started performing in music festivals in Shimla. He has also been a part of other singing competitions in Himachal Pradesh like Kishore Kumar Nights and Rafi Nights
Indian Idol Finalist Ankush Bhardwaj is the Winner of Sangam Sur Sangeet Ka – 2013
Two years after Voice of Himalayas, Ankush won the singing contest – Sangam Sur Sangeet Ka Season 1 (2013) organized by Cedar Productions in Himachal Pradesh. 3 years later, he became one of the top 10 contestants in Benadryl Big Golden Voice – Season 4. The judges of the show were Anu Malik's nephews – Amaal and Armaan Malik. He was appreciated by both of them.
So happy to see @AnkushB53191059 on #IndianIdol I knew he was special right from the time @AmaalMallik and I heard him! ?♥️

— ARMAAN MALIK (@ArmaanMalik22) July 16, 2018
Ankush Has Taken His Musical Training from Vinod Channa
The Channa Music Academy is quite a famous name in Shimla when it comes to learning classical music. Ankush has taken his training from the academy under the mentorship of Vinod Channa – expert in classical, semi-classical, folk and other kind of music.
Buy lipitor
Also Read: 7 Reasons Why Salman Ali Will Win Indian Idol 10
He Is Suffering from Keratoconus – An Eye Disorder
Although, Ankush's singing is quite vibrant and lively, his eyes aren't. The reason being a progressive eye disorder Keratoconus which is distorting his vision. Going by his statement onscreen, he has an advanced Keratoconus which can only be cured by cornea transplant.
Both, His Father and Brother Inspired Him to Sing
Ankush was highly inspired by his father's passion for music. It was with him, he started learning music. As he started singing, he participated in various shows and even did stage shows across Shimla and other parts in Himachal Pradesh. Interestingly, his elder brother too is into music.
Also Read: Everything You Wanted to know about Indian Idol contestant Saurabh Valmiki
Also Read: Everything You Wanted to know about Indian Idol contestant Avanti Patel
Interesting Facts about Indian Idol Ankush Bhardwaj
Ankush can play guitar. In fact, whenever he is in his hometown, he takes his guitar and walk up to the hills to pass his time. His favourite Bollywood actor is Akshay Kumar and favorite actress is Sonam Kapoor. His dream destination is Paris in France. He goes by the nickname – Kakku. Buy fluoxetine
The profile of Ankush Bharadwaj looks interesting just like his singing. However, it would be interesting to see whether the Indian audience vote for him in Indian Idol 10 so that he can reach the scale in the upcoming weeks.
What do you think?
Also Read: Can Ankush Bharadwaj Win Indian Idol 10?
Also Read: Who Will Win Indian Idol 10 : Check Out The Three Top Contenders