Avanti is one of the top contestants of Indian Idol 10 and definitely a contender who can give tough competition to almost all the finalists of the Indian Idol. While, we do have basic information about her, here we share everything about this Mumbai ki chokri.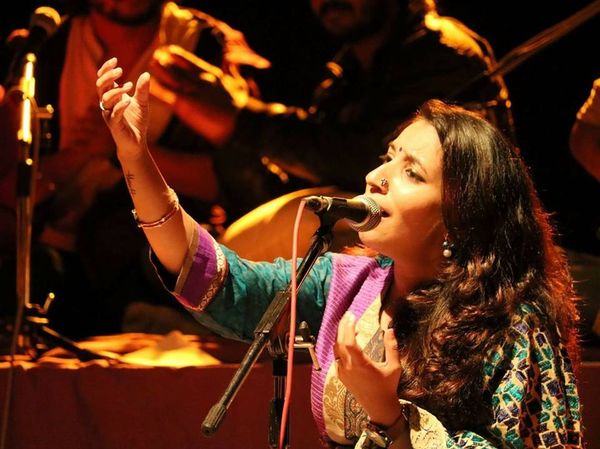 Avanti Patel Has Been Singing Since She Was 5 Years Old
A well-known classical singer from Mumbai, Avanti has been performing professionally for more than a decade now. Interestingly, she started her musical journey when she was only 5 years old. She started taking her class in Hindustani classical music and decided to build her career in music when she was 13 years old.
This Indian Idol 10 Top Contestant Was Top Contestant of Sa Re Ga Ma Pa Marathi Lil Champs Season 1
When little Avanti decided she wants to pursue her career in music there was no looking back. Next, she auditioned for Zee Marathi Sa Re Ga Ma Pa Lil Champs 2008 and was one of the top 7 contestants. She even got the best performer award by Sachin Pilgaonkar. It was Season 1, Pallavi Joshi was the host while Avdhoot Gupte and Vaishali Samant judged the show.
Avanti Released Her First Solo Album in 2010
In May 2010, teenager Avanti released her first solo album "Allad, a Smiling Melody" which has eight compositions in Hindi as well as Marathi. Five of the songs are currently available on iTunes. The music is composed by Varsha Bhave, the Hindustani classical vocalist.
In 2015, She Debuted as a Playback Singer in a Gujarati Film
She already has the tag of playback singer. Well, the song Achko Machko in the Gujarati Film Hu Tu Tu Tu was sung by Avanti in 2015. Besides, she has started her own musical project Mogra Misc Buy desyrel . It's a music video series with some of the most classic classical songs. In the past, she also did #ShamSessions – a fun jam session with her musically trained friends. She collaborated with Mithila Palkar, a famous face on FilterCopy and soon to be seen in Bollywood film Karwaan with Irrfan Khan and Dulqueer Salman.
Avanti Has Performed with Shankar Mahadevan
Avanti has done two to three shows with Shankar Mahadevan. Interestingly, when he did his own show in Vashi, Navi Mumbai, Avanti was seen singing with him on the song Kajra re. Even during her stint in Li'l Champs, she got a chance to perform with Shankar Mahadevan.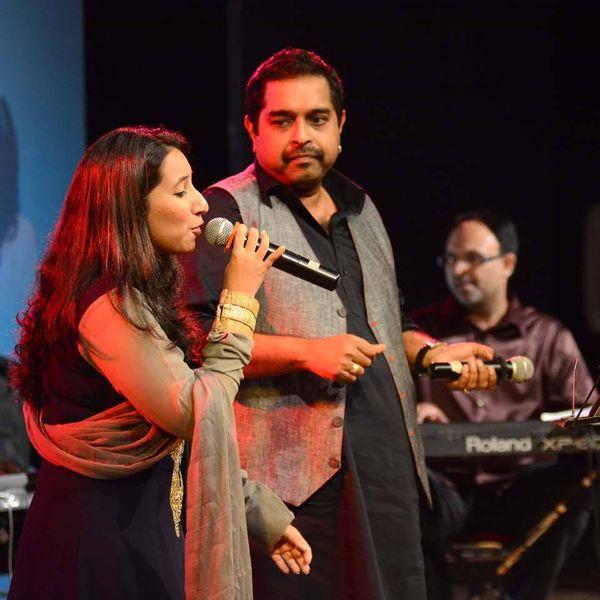 She is Currently Pursuing Masters in Music from SNDT College
The singer completed her graduation in Humanities from St. Xavier's College and is currently pursuing masters in Music from SNDT College. She is also a music teacher at Kalangan Baalswar, founded by acclaimed vocalist Varsha Bhave, who also was Avanti's music composer in her first solo album.
Also Read: Everything You Wanted to Know about Saurabh Valmiki – The Indian Idol 10 Finalist!
Avanti Patel is Harsha Bhogle's Niece
If you have been following Harsha Bhogle on his social media channels, you would have seen him sharing music videos of his niece and yes, that's none other than Avanti. Besides, her father Pankaj Patel is a well known Vascular Surgeon whiler her mother Anita Patel is a Urologist. She has a younger sister as well – Janhavi Patel.
My niece Avanti Patel,some of you would have watched in Sa Re Ga Ma Little Champs,has her first playback song out. https://t.co/JQMiLWdGsi

— Harsha Bhogle (@bhogleharsha) December 19, 2015
Also Read: Interesting Facts about the Top Indian Idol 10 Contestants – The 14 Finalists
Also Read: Check Out The Three Top Contender Who Can Win Indian Idol 10
Also Read: Everything You Wanted to Know About Ankush Bhardwaj – The Indian Idol 10 Finalist!