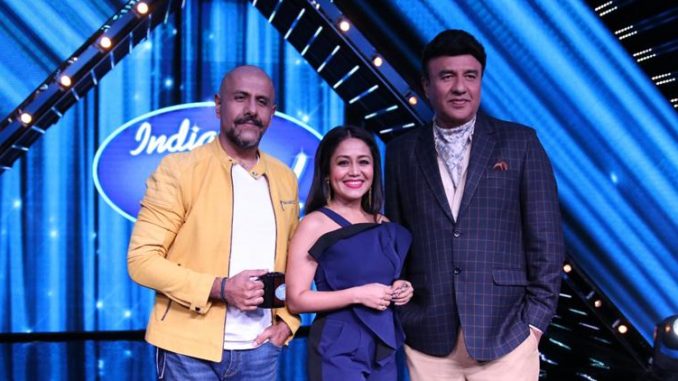 The Indian Idol season 10 looks not just interesting but also promising. After all, the top 30 contestants were quite a performer and the final 14 are nothing less than the professional singers of the current times.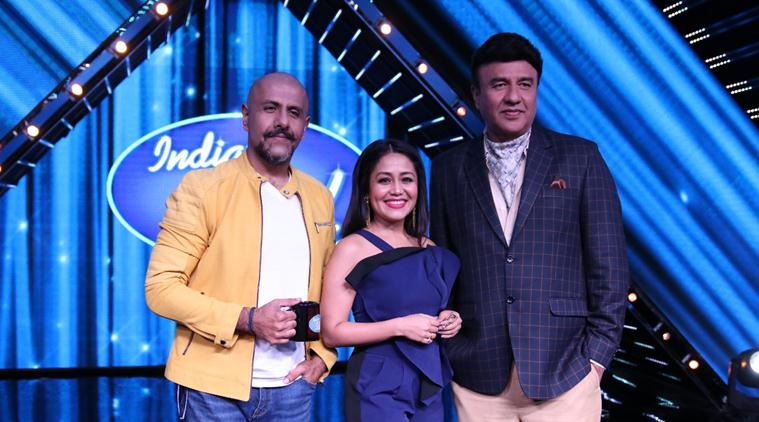 Here we share few facts about the Indian Idol 10 contestants – The Top 14
Soumya Chakrabortty, West Bengal
Soumya aka Shomu from West Bengal is the first contestant to be declared as Top 14. Yes, the very first who get the verdict on the spot. Quite a treat to hear, he is a third-generation singer who has been doing 14-hour riyaaz ever since he was 16. No wonder, his family is very supportive of his singing career especially his mother who is also a singer.
Shomu is definitely a gem in the season 10 of the Indian Idol and we look forward to take the competition to the next level. No wonder, he was the one who took away the golden mike during the initial audition in Kolkata. We look forward to hear this classical Rockstar all the way. Let me tell you he is the winner of Sa Re Ga Ma Pa 2016. Sorry girls, he is married already 🙁
Salman Ali, Haryana
Salman's mesmerizing voice takes you to another world all the way. However, his world is not as smooth as his voice but full of hardships and adversities. He comes from a family where they even have trouble to meet their daily ends. This is precisely why he is so determined to be here. One of the things that touched our heart was his statement that he didn't share the news of winning the golden ticket other than his family because he feared kahin khushi ko nazar na lag jaye…
Keeping aside the emotional side, Salman really is a class singer. He is one of the best picks of the season and we really look forward to see him singing in the music Industry. And let me tell you he is the Sa Re Ga Ma Pa Lil Champ 2011 first runner up. His Guru in the contest was Kailash Kher.
Also Read: 7 Reasons Why Salman Ali Will Win Indian Idol 10
Also Read: Check Out The Three Top Contender Who Can Win Indian Idol 10
Ankush Bharadwaj, Himachal Pradesh
26-year-old Ankush from Himachal Pradesh reminds us of the talented playback singers of Bollywood. He is an MBA but he didn't want to leave his music career. Next, he started singing professionally like his father only to earn pennies. Seeing his career going nowhere, his mother often objected his singing until of course he made it to the Indian Idol 10 finalists.
In the past he was seen in Benadryl Golden Voice Season 4 – Top 10 where he performed in front of Armaan and Amaal Malik. He has been appreciated both by the Malik brothers – Armaan and Amaal. He already has a fan club on Twitter. Whoa! You can catch all his updates here on his Twitter timeline. Indian Idol contestant Ankush Bharadwaj suffers from a genetic condition wherein his vision gets blurred if he is constantly exposed to light. He has an elder brother who has interest in singing as well.
Also Read: Everything You Wanted to Know About Ankush Bhardwaj – The Indian Idol 10 Finalist!
Neelanjana Ray, Alipurduar,
The youngest on the floor, Neelanjana Ray can make you swing even in a classical song. Yes, she is that entertaining with her voice. She is still in school and her father is a teacher who is really really proud of her. Interestingly, the girl from North Bengal was the first runner up in The Voice India Kids – The Favourite Contestant of Team Shaan.
She has a Facebook official Page where you can get her latest updates. Also, we got hold of her Facebook Fan page that has more than 3,000 likes. Looks like Neelanjana with her magical voice is here to give some serious competition to the other Indian Idol contestants
Avanti Patel, Mumbai
Mumbai ki chokri, Avanti Patel has a calm and soothing voice that reminds us of some of the best female playback singers in Bollywood who sang those romantic songs. She started singing from the age of 5 and was among the top 7 in Zee Marathi Sa Re Ga Ma Pa Lil Champs. She has also performed with Shankar Mahadevan in two three shows in the past.
Both her parents are doctors. Interestingly, her mother who gave up her singing aspirations for her professional career trained Avanti all this while. Avanti's mother is Maharashtrian and let me tell you the girl is Harsha Bhogle's neice.
Do watch.My niece Avanti Patel in good form! https://t.co/qg4f0ousma
#MograMisc
Refreshing take on an evergreen song : Aaj Jaane Ki Zidd

— Harsha Bhogle (@bhogleharsha) October 1, 2017
Nitin Kumar, Himachal Pradesh
23-years-old seedha sadha Nitin Kumar is quite religious and is a devotee of god. His day is spent mostly in the temple where he cleans the premises singing the bhakti song. He isn't versatile but is quite a champ in singing his type of songs. It would be a pleasure to see him singing different set of songs that would indeed make him a real contender of Indian Idol.
Interestingly, he has competed with Salman Ali earlier in 2011 when they were the top three contestants of Sa Re Ga Ma Pa Lil Champs. While, Salman was the 1st runner up, Nitin got the 3rd place in the Grand Finale.
Krishnakali Sahu, Tripura
Indian Idol contestant Krishnakali Sahu from Tripura has a beautiful voice and it is indeed a pleasure to hear her. She is surely an inspiration to many girls out there who even been shamed either for their colour, weight, skin and other unnecessary taboos.
Coming from a state in Northeast, Krishnakali also has an additional responsibility to make the entire region proud by her talent. You never know if she becomes the next Neha Kakkar or the next Monali Thakur.
Saurabh Valmiki, Lakhimpur, Uttar Pradesh
Saurabh Valmiki has a vocal that many of the music directors vouch for, and being talented, he can surely be the next star that Indian Idol's platform is looking for. Though people love Sourabh's voice his story of untouchability on the national television has not gone well with his native town and village. His brother Nitin in a press release even apologised to the people for certain wrong facts.
So, what is Sourabh's real story? Well, his early life was quite disturbing. He lost both his parents at an early age. Post which his brother Arjun managed the house by doing odd jobs and sometimes working as a daily wage worker. Arjun passed 5 years ago. Though Sourabh didn't mention, he was trained by Late Raj Kumar Tiwari who treated him like a son and wanted to see him successful in the singing world, nationally as well as globally.
Also Read: Everything You Wanted to Know about Saurabh Valmiki – The Indian Idol 10 Contestant
Kunal Pandit, Mumbai
His voice is as cool as his getup and friends. Besides, Avanti, he is not only another Indian Idol 10 contestant from Mumbai but also a Sa Re Ga Ma Pa champ. He started singing from the age of 5 and has been performing on the stage from the age of 7. This is the reason why he could perform with several singers such as Sonu Nigam, Sukhwinder Singh, Javed Ali and Indian Idol 1 Finalist Rahul Vaidya.
A versatile singer, along with classical he is also trained in western music. Wow, now that gives the Mumbaikaars enough reasons to back him. Will he be the next Abhijit Sawant, well, only time we tell.
Indira Das, West Bengal
Indira Das is the only singer in her huge family of 60. The Bengali beauty's voice is melodious and she sings calmly and composedly without any pressure. No wonder, she comes from a family who is not only supportive but quite entertaining as well. Being one of the many contestants from West Bengal, it would be interesting to see how she scales up her singing as well as her chances to remain in the competition for long.
Renu Nagar, Rajasthan
22-year-old Renu Nagar is the voice of Rajasthan. She has been trained by her father, a music professional from Alwar. Renu's father was keen to see his daughter flourishing in the world of sur and taal much to the dismay of the society. Though the father was taunted and mocked over the years for not getting his daughter married, it was his sheer confidence in his daughter that he took all the insults while training and encouraging her to sing all the while.
In the year 2012, she had auditioned for Sa Re Ga Ma Pa where she was appreciated for her voice by none other than Sankar Mahadevan himself.
Vibhor Parashar, Delhi
Vibhor Prashar is the only contestant from Delhi in the top 14 Indian Idol 10 contestants. This is not the first time that Vibhor is taking part in a singing contest. He started his career at the age of 12 and has been part of reality singing competition in the past, Yes, he was seen in Sa Re Ga Ma Pa Lil Champs (judged by Sonu Nigam and Suresh Wadekar) where he was in Top 8, followed by Bharat Ki Shaan 3 where he was the first runner up.
Currently, he conducts live shows across different cities in India. A look into his Instagram profile, tells us a lot about his life in general.
Sonia Gazmer, West Bengal
We love her style of singing. She is a Rockstar with her voice. The fact that she was the last contestant to be given the nod to the top 14 makes her journey all the more interesting. Though she wasn't given much footage during both the audition and theater round, it would be interesting to see her making some musical noise on the Indian Idol 10 stage.
Biswajit Mahapatra, Odisha
This is the second time Biswajit is seen in Indian Idol. Well, the singer from Odisha was the top 40 contestants in the 2016 season. The singer is trained in Hindustani classical music and is learning western music from Kolkata's Sharmi Chakraborty.
He is only 26-years-old but has lent his voice already in about 12 music videos and Ollywood films. Interestingly, he also got to visit Vishal Dadlani's recording studio where he not only got some tips from Mr. Dadlani but also got to meet his music partner and singer Shekhar Ravjiani.