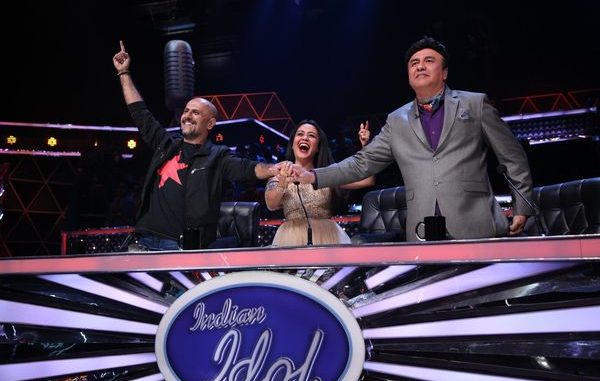 Indian Idol 10 is definitely one of the best ongoing reality TV shows currently on air. All the contestants are simply fabulous when it comes to singing. However, the fact remains that the show will have only one Indian Idol 10 unless and until there is some twist and the entire team decides for a double Idol. Yea, the Indian Idol 10 contestants are that talented.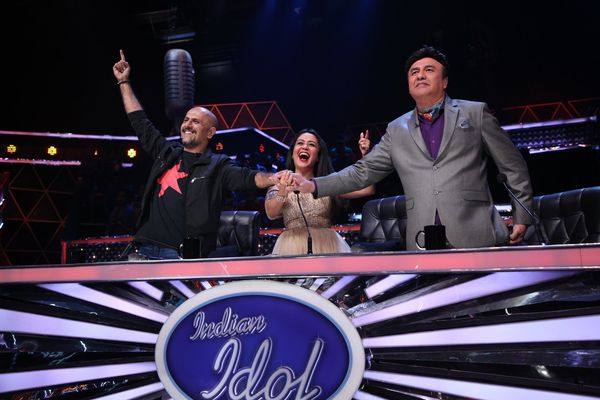 Though all the talented contestants are sure to get a lot of work even after their elimination, a winner is a winner. Going by all the things required to be an Indian Idol winner, here we share 3 contestants that we think can be the Indian Idol 10 winner –
Salman Ali
The first name that comes to anybody's mind is Salman Ali. Salman has been everybody's favorite from the very first day. He has been appreciated not only by the judges and guests on the show but has the support of the nation that loves his singing so much. The good thing is, he is versatile as well – He can sing a qawwali, he can sing the mainstream songs in his own way and most importantly, he can bring a certain uniqueness in the song like a creative singer.
Young, dashing, smart and talented, Salman has already got the title of 'Sir' for his singing by none other than Anu Malik who has been standing on new heights to appreciate him after all his performances. Going forward with more tough competition, we think Salman will only get better and better. And with a solid support system fans and judges included, we definitely see him as an Indian Idol 10 winner. I'm sure many would have the same opinion.
However, before that, fans as well as critics would definitely want him to prove that he is adaptable to other forms of singing as well. Perhaps, he can try singing a soft romantic song to prove his mettle.
Also Read: 7 Reasons Why Salman Ali Will Win Indian Idol 10
Soumya Chakraborty
He is the classical Rockstar on the show and has the ability to sing almost all the songs in a way that makes his performance not only interesting but also intriguing. With an ability to sing both the mainstreams and traditional songs so flawlessly, he is surely an Indian Idol that the nation wants from this season.
Now that he has been fab right from the auditions, judges have a lot of expectation from him. Perhaps this is the reason why he attracts negative comments at times. This makes it a little bit tough for him. After all, living up to someone's expectation is definitely a difficult task. However, with great potential and talent we do see him conquering the stage.
Besides, it would be interesting to see him shedding those kurtas for a change and donning some trendy modern wear while singing some contemporary song that has been sung by the new-age singers.
Also Read: Can Ankush Bhardwaj Win Indian Idol 10?
Third Possibility – Perhaps a Girl Winner!
The above two singers have the real potential to take the prize home although there are other contenders who have been performing exceptionally well. Take for instance, Nitin Kumar. He is amazing when it comes to singing, but is he an Idol material, definitely not. Just imagine what would have been Farah Khan's reaction if she was one of the judges here. Yes, he does lack that X-factor.
Avanti Patel, however, is a perfect Indian Idol material going by her singing style and stage performance. I love her energy on stage – an absolute matured performer. However, can she defeat Salman Ali and Soumya Chakraborty is something that is difficult to answer at this stage. Renu Nagar can, but before that the girl has to really prove that she is versatile. An Indian Idol cannot stick to just one form of singing. This takes us to Nilanjana Ray. The girl does have the potential to be the Indian Idol 10 winner and if she does, she will make history given by the fact that she is only 15.
Our top bet is either Salman Ali or Saumya Chakraborty but if there is an upset (which is difficult but definitely not impossible), we definitely see one of the three girls swiping the trophy of Indian Idol 10. What do you think guys? Do you agree or have a contradictory opinion – Do share your views in the comment section.
P.S: I know Aunty's boy Biswajit Mahapatra won't be the one taking away the trophy but his performance is something I look forward to always 😊 though my personal favorites are Salman Ali and Avanti Patel.
Also Read: Everything You Wanted to know about Ankush Bharadwaj – Indian Idol 10 Finalist!
Isotretinoin No Prescription
buy cipro
Buy plus Viagra