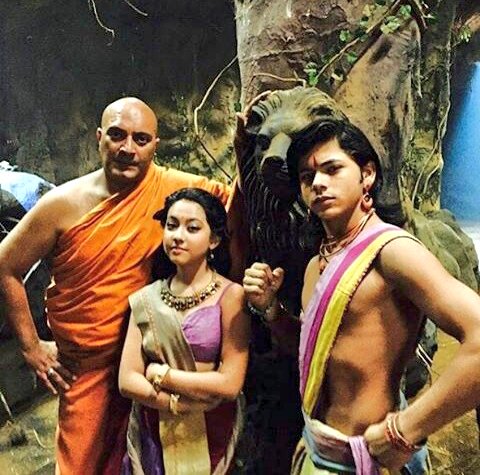 In Chakravartin Ashoka Samrat serial, Kaurwaki has been introduced.  Both, Ashoka and Kaurwaki have met and have a liking towards each other. We are sure this liking will soon turn into love.
While, all this is fine, we wonder if their meeting is too early. After all, Ashoka met Devi first.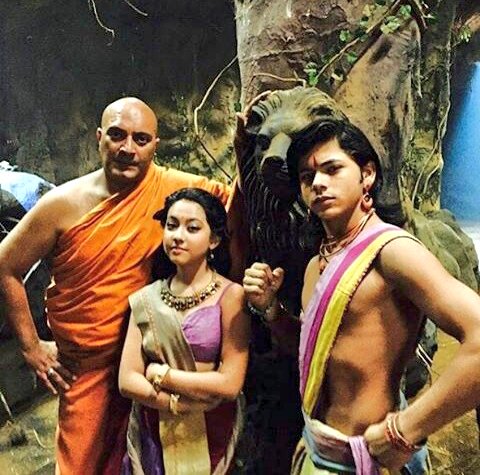 Image Source: @lavnyanaidu94 via Twitter
Ashoka Met Devi When He was 18
At the age of 18, when Ashoka became the Viceroy of Ujjain, and entered the province to curb a revolt, he came in contact with a merchant's daughter. She was quite different from the other girls and very compassionate towards other people including the poor and animals. This quality of hers attracted Ashoka so much that he fell in love with her.  
The two married and after 2 years of their marriage, a son was born to them – Mahendra. Devi was from VIdisha and she continued to stay there forever. She never went to Patliaputra with her husband and so both of her children Mahendra and Sanghamitra grew up in VIdisha itself.
Ashoka Met Kaurwaki Later When He Was Sent to Kalinga in exile
After curbing the revolt of Ujjain when Rajkumar Ashoka came to Pataliaputra, Rajkumar Sushim was jealous that everybody including his father Samrat Bindusar is happy with him. He then executed a plan in which Ashoka was sent to exile in Kalinga. It was in Kalinga that Ashoka met Kaurwaki. So the meeting of Ashoka and Karuvaki was much later unlike shown. When he met Karuvaki, he was already married to Devi.
However, now that Kaurwaki is already introduced in the serial, we wonder, how will they bring the angle of Ashoka and Devi. Will they turn Ahankara into Devi? That's just a wild guess, let's see what happens next. What do you think?
Do Not Miss Reading:
Everything About Kaurwaki aka Karuvaki – Ashoka's Wife!
How Will Ashoka Know Amatya Rakshasa 's Identity, Plan & Reality?
Ashoka: Know Who the Old man Devavrath is & why he is helping Ashoka!