Remember how the Kingsmen of ancient and medieval times with their drums and sticks would announce about the kings achievements and policies? Well, in modern democratic times the same thing is done with great pomp and show on social media especially Twitter. With an army of followers and millions at disposal, political parties have been using social media very wisely.
While, almost every party, Congress, AAP and BJP are using their IT cell to boost their party image and showcase their work, there is something very special about BJP IT Cell.
BJP IT Cell Secretary Was Arrested for Sharing Fake Videos in West Bengal
In July 2017, Tarun Sengupta, secretary of BJP IT Cell, Asansol was arrested for sharing fake images and videos on Facebook where a Muslim police officer was seen beating a Hindu man. Two IPS officers –  Nishat Parvez SP and ADSP Farhat Abbas were named in the post and were allegedly accused for deliberately targeting Hindus during the celebration of Ram Navmi.
Tarun Sengupta, Secretary BJP IT Cell, Asansol, WB, arrested today for spreading fake news and creating communal disharmony. pic.twitter.com/GRWSPPnMq5

— CID West Bengal (@CIDWestBengal) July 12, 2017
This was the third arrest in Bengal over controversial and fake posts. Interestingly, two separate cases were also registered against BJP leader Nupur Sharma who had shared an image of Gujarat riots to protest the Basirhat violence.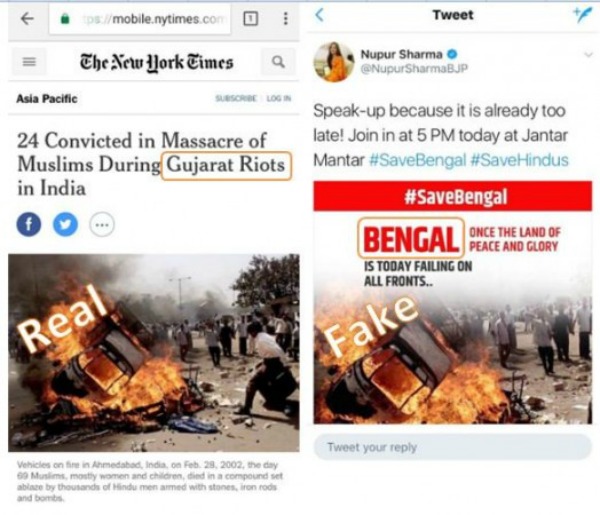 BJP IT Head Amit Malviya Tried to Malign Ravish Kumar's Image by Circulating Mischievously Edited Video Clip
BJP supporters liked Ravish Kumar before 2014 as he was critical of UPA Government, however, now that he is critical of BJP Government, they dislike him so much that there is a constant attempt to malign his name. Recently, none other than Amit Malviya, the head of BJP IT Cell shared a 11 second video clip from Kumar's 10-minute speech where he is heard 'mai apne party ke logo se kehta hoon…"
पत्रकार की कौन सी पार्टी होती है? pic.twitter.com/oUdqqkniLO

— Amit Malviya (@malviyamit) September 10, 2017
Interestingly, the prologue of the speech is totally different and it exposes Amit Malviya's attempt to malign his image. Check out the full video shared by Pratik Sinha of Alt News.
Photoshop Is Their Most Overused Tool
Now check both the Hindi as well as English infographics – Both states different figure and the difference of date is just 1 day. Lies exposed?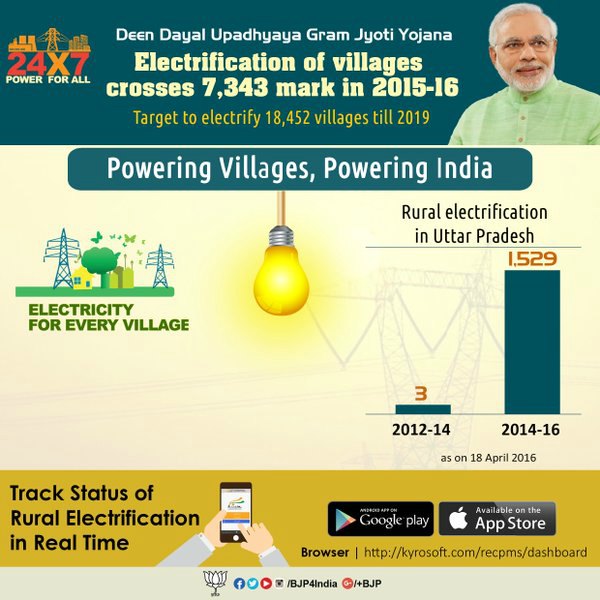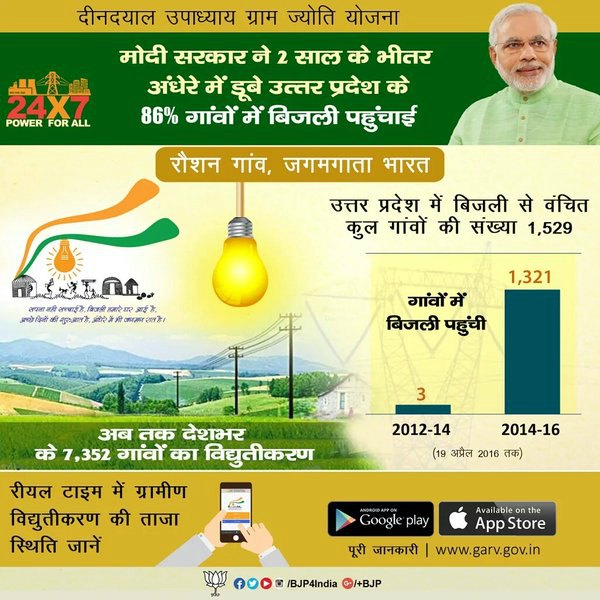 BJP IT Cell Head Amit Malviya Tried to Link Rahul Gandhi With Dera Sacha Sauda
Post the history of a symbiotic relationship between Gurmeet Ram Rahim Singh and BJP leaders came affront, BJP IT Cell head Amit Malviya shared a screenshot of an article headline published on Indian Express that said Rahul Gandhi visited a Dera. Although Rahul Gandhi had visited a different Dera, Malviya quoted in his tweet upfront that Rahul Gandhi visited Dera Sacha Sauda.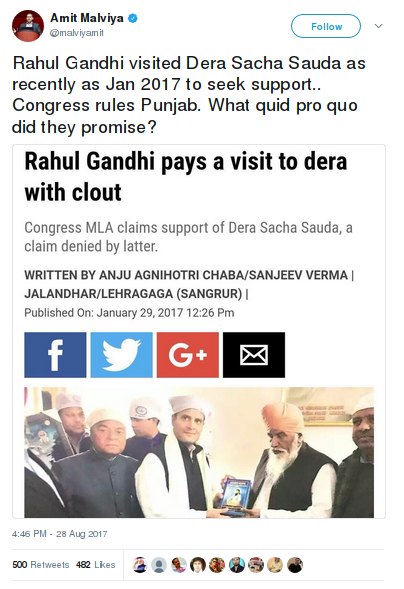 It is interesting to note that while Malviya shared the screenshot with headlines about Rahul visiting the Dera, he didn't share the link to the article that clearly stated that Gandhi visited Dera Sachkhand Ballan. If this is not a mischievous attempt to malign someone's image, what is…
The Team Linked a Suspended Officer to Ravish Kumar by Claiming Her as His Sister
Did such tweets cross your eyes on social media that claimed Ravish's sister was suspended due to corruption charges? Let me remind you these tweets were shared by few Twitter ids followed by PM Narendra Modi –
While it was circulated widely, the suspended officer's real brother came forward and said she has no connection with Ravish Kumar. He not only shared the same on Facebook but also confirmed with Alt News.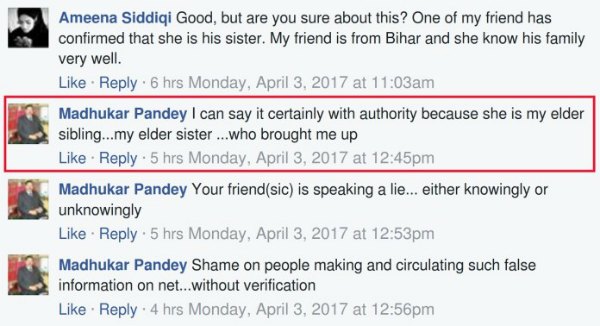 Propagating Lies to Make PM Modi as a Larger than Life Character
The IT cell has been trying it's best to make PM Modi as a larger than life character by not only going overboard with PM Modi's 4 hour sleeping habit but also his working habits. Last year, we had shared with facts how the story of PM Modi calling an IAS officer in Tripura right in the middle of the night was totally made up. The story was shared by a BJP IT Cell member on Quora but the same was denied by the IAS officer.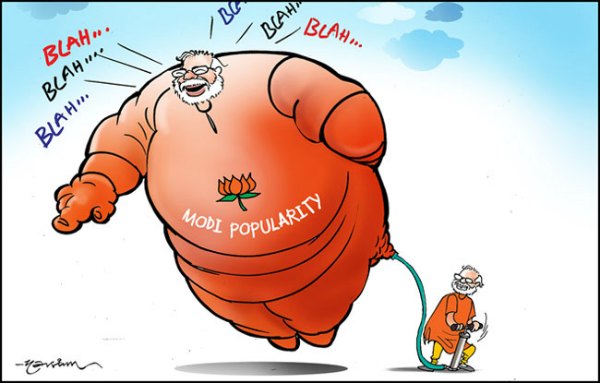 They Spread Fake News to Malign Other Parties
From character assassination of Jawaharlal Nehru to AAP's Arvind Kejriwal, they have been doing it all. Check out one such example posted by Amit Malviya –
#AAP's Delhi govt comes down heavily on agitating
teachers (this in front of CM's office)! PT @vikassaboo pic.twitter.com/PmhJafwFBy

— Amit Malviya (@malviyamit) January 31, 2014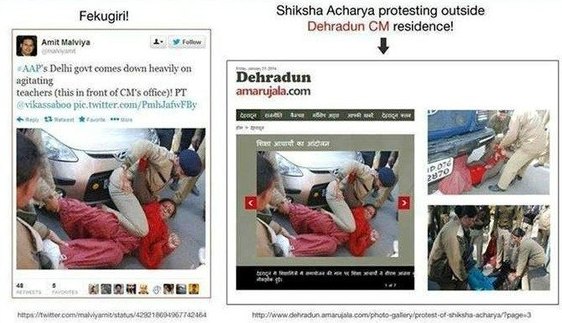 Also Read: All About BJP's IT Cell Chief Amit Malviya – Profile & Controversies!
A BJP IT Cell Member Dhruv Saxena Was Arrested for Helping ISI Spy on Indian Army
Although BJP disowned Dhruv Saxena was arrested, his Facebook posts and google cache revealed that he was very much part of Bhopal's Bharatiya Janta Yuva Morcha. There were also photos of him with Shivraj Chauhan and BJP National General Secretary Kailash Vijayvargiya.
ISI agents nabbed in Madhya Pradesh. One of them is a BJP member, close to CM Shivraj Chauhan. These guys preach nationalism to others. pic.twitter.com/unL606jO34

— Mohammad Anas (@anasinbox) February 10, 2017
No wonder, the founder of BJP's IT Cell Prodyut Bora is no more a part of the party. This is what he said to Economic Times when he resigned back in 2015 –
"Madness has gripped the party. The desire to win at any cost has destroyed the very ethos of the party. This is not the party I joined in 2004."