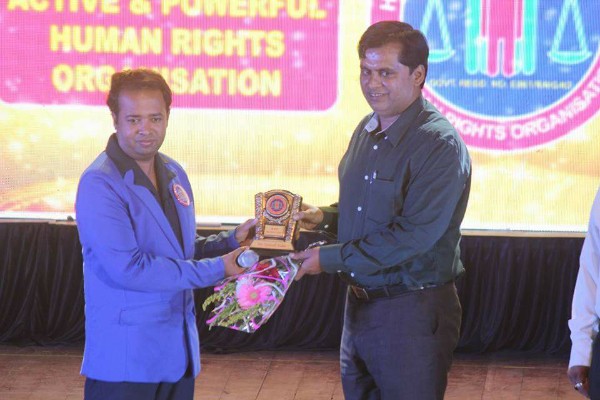 Despite uproars of gender equality and women empowerment, India is the deadliest place in the world for a girl infant according to a 2012 UN report. No wonder, girl infants are found dumped in the municipality trash.  
Prejudiced with discrimination, our society still prefers sniffing the unborn fetuses in the mother's womb. And those who are unsuccessful in wiping out the girl child in the womb continue to ill-treat them right from the day they take birth. Such is the tragic fate of a girl infant in India and most of the developing nations.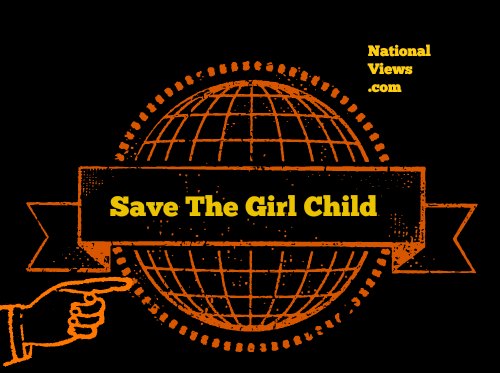 This is the reason why our current Prime Minister Narendra Modi has initiated a Program, 'Beti Bachao Beti Padhao Yojana' – An initiative to save and empower the girl child. In fact, a lot of celebrities including Bollywood actors and Sports Personalities have come together to promote this noble cause through campaigns against female foeticide.
Though these initiatives are worth appreciating, something that has bowled me completely is the work of a Pune based Doctor – Dr. Ganesh Rakh who is acting as a shield for the girl child born in his hospital.
Dr. Ganesh Rakh Doesn't Charge a Penny if a Girl Child Is Born in his Hospital
When I first met Dr. Ganesh Rakh in an event organized by Humanity First Foundation for 'Project Shiksha' on 20 Dember 2015, I had no idea why the doctor is being felicitated. However, one meeting and a speech was enough to galvanize me and my thoughts. Well, Dr. Ganesh Rakh is that rare gem who doesn't charge a single penny if a girl child is born in his hospital. Till date, the honorable doctor has delivered nearly 432 girl child in his hospital bearing all the charges and cost.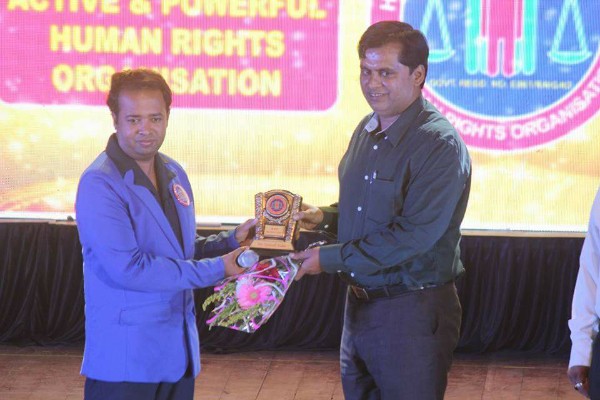 Additionally, Dr. Ganesh Rakh and his 35 member staff also distribute sweets in the hospital every time a girl is born – making it an occasion of celebration!
What Inspired Dr. Rakh to Start This Noble Initiative?
When Dr. Ganesh Rakh started his hospital – 'Medicare Hospital' in Pune's Hadapsar area, he noticed something very unusual and disturbing. Well, every time a mother delivered a boy, she forgot all her pain as soon as she was informed that she has given birth to a baby boy. On the contrary, every time a girl child was born, mothers would cry inconsolably even if they had no pain.
Strangely, in some of the cases, relatives would return from the hospital even without seeing the baby, if they would know that the born is a girl and not a boy. Others would fight to get a discount simply because a girl child was born to them at the hospital. This got him thinking and in order to turn situations, Dr. Ganesh Rakh took a very strong decision on this very day 4 years ago i.e. January 3, 2012. This was the day he decided not to charge for the delivery of girls. From 2012 till date, the doctor has been working on this principle.
His Journey is not so smooth even though what he is doing is commendable
It is not so easy to pay the staff and other employees when you do not charge half of the surgeries. This is the reason why Dr. Ganesh Rakh misses his rest time and sees patients in the OPD to ensure that the income of the hospital keeps coming in. In the year 2015, he has examined as much as 100 – 150 patients in the OPD on a daily basis, and has worked day and night to run this noble cause.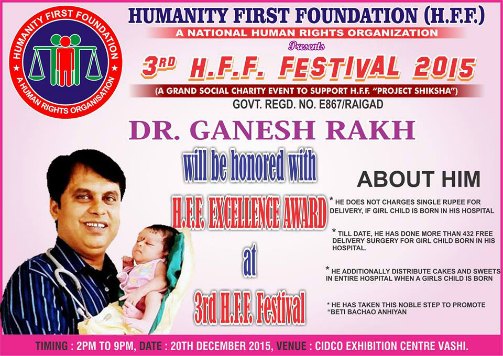 In fact, Dr. Rakh even acknowledged that his policy of not charging for girl child delivery once hit the hospital's income very badly. However, he maintains that the turbulence was not that strong that it could shatter his determination and commitment towards his vow.
Medicare Hospital has a dedicated space for this campaign – 'Save the Girl Child' and appeals people to donate so that the cause keeps on running without any monetary hiccups. Unfortunately, the doctor admits that so far he has not received any monetary help via this link.
Dr. Ganesh Rakh is truly an Inspiration
In spite of all the hurdles and pain, Dr. Rakh is keeping this noble cause alive to save the girl child. In fact, the doctor is going out of his comfort zone, working day and night so that he can ensure that the hospital can sustain the charges of 'the free delivery' initiative.
While, most of the people even sought out commissions in donations for surgeries, it is really commendable to see a doctor who is working towards the society without worrying much about escalating his financial ladder.  
I'm overwhelmed and truly inspired by Dr. Ganesh Rakh, my unsung hero. Nevertheless, he knows that though his initiative is a small step towards society, some day it will bring a big revolution.
Here, Check out Dr. Rakh's Speech Where he talks about this noble cause at HFF's festival
While, Dr. Ganesh Rakh's story has inspired me greatly in the year 2015, here are more stories on Youth Ki Awaaz making some noise in the correct direction. Do read them and #SpreadTheVibe, after all, the positive and good things in the world has to be talked about!
Do Not Miss Reading:
Meet Azhar Maqsusi – The Common Man Who Feeds 300 People Daily
HFF Festival – Not Just an Event But a Hope for the Unprivileged Kids & India's Bright Future!
Support My School Campaign – Not just a Hope But a Revolution!