In the serial Maharaja Ranjit Singh, we are getting to catch a glimpse of his life starting from the early days. While, we are seeing a lot of good things about him, his father Mahan Singh and his misl Sukerchakia, sadly, their goodness is shown by assassinating the characters of few real life people specially Sardarni Sada Kaur.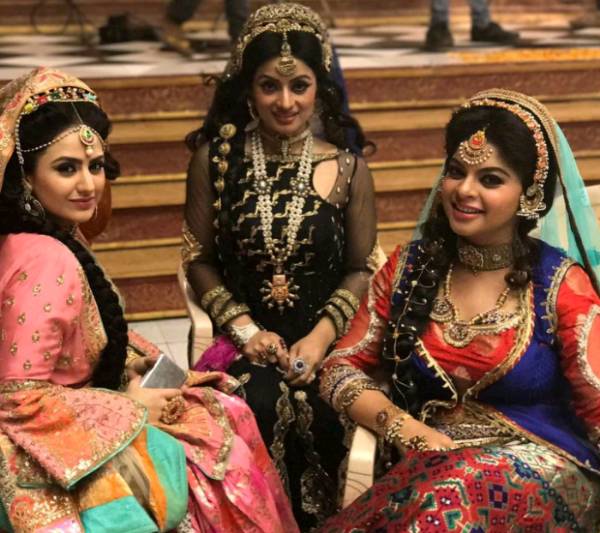 Sardarni Sada Kaur Was The One Who United Mehtab Kaur and Ranjit Singh
The serial is showing how Sardarni Sada keeps on instigating Mehtab Kaur against Ranjit. She in fact doesn't leave any chance to manipulate Mehtab against Ranjit.
Though it is good to add drama and twists, the fact remains that Sardarni Sada never manipulated her . She in fact was the one who suggested the alliance between Mehtab Kaur and Ranjit Singh.
Sada Kaur Helped Ranjit Singh Right from the Start in his Goal
Had it not been Sada Kaur, Ranjit Singh would have lots and lots of trouble to move ahead in his struggle to unite the misls and lead thereafter.

No wonder, it was Sada Kaur who not only united the Kanhaiya and Sukerchakia misl but also several others by her power, strength and negotiation skills. Will others may or may not get the credit, Sada Kaur truly deserves her rightful credit in the success of Ranjit Singh.
Her Relation With Ranjit Singh Soured Only After Ranjit Singh's Second Marriage
Sada Kaur didn't expect Ranjit Singh would marry second time, but he did. This did annoy her. Only post his second marriage did the relationship sour between the two.
It deteriorated further when Ranjit Singh declared his son from his second marriage as his heir-to-be. Mehtab Kaur too wasn't pleased and she started living with her mother in Batala most of the time after Ranjit Singh's second marriage.
She Wasn't a Vamp, But a Brave Woman Who Deserves Applause for Her Role In Ranjit's Rise to Power !
If there is one person whom Ranjit Singh owes his success, it has to be Sardarni Sada Kaur who laid the foundation to his reign and power. However, it is unfortunate that the makers have portrayed her in negative light throughout so much that she is shown to be plotting against her own family.
History knows that none of the characters lived either black or white lives, they all had the shades of Grey including Maha Singh, Jai Singh and Ranjit Singh. However, the fictional aspect of the serial decided to eradicate the positive attributes of Sada Kaur to highlight the glory of Maharaja Ranjit Singh and his father Maha Singh.