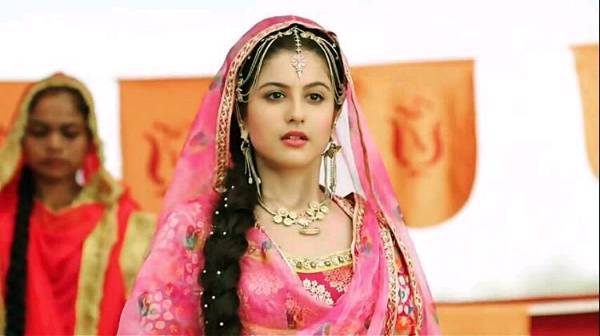 Maharaja Ranjit Singh and his first wife Mehtab Kaur shared a love-hate relationship due to certain circumstances that simply multiplied their misunderstandings. Here we will share everything about their relationship history: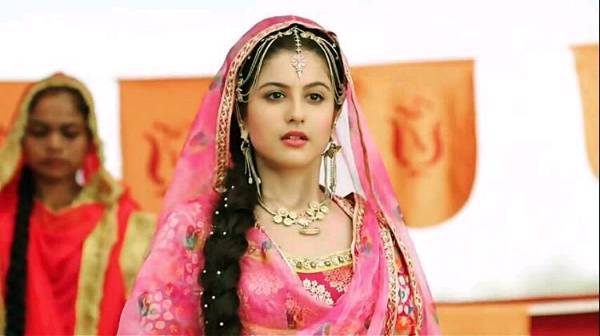 Mehtab Kaur's Father Gurbaksh Singh Died In a Battle With Ranjit Singh's Father
Ranjit Singh was the son of Maha Singh, the chief of Sukerchakia misl. Mehtab Kaur on the other hand was the daughter of Gurbaksh Singh, the son of Jai Singh, the chief of Kanhaiya misl.
While, the two misls shared cordial and friendly relations, things turned ugly when Mehtab Kaur's Father Gurbaksh Singh Died In a Battle With Ranjit Singh's Father. Still, Sada Kaur, the widow of Gurbaksh Singh made her father-in-law ready for Ranjit Singh and Mehtab's marriage. They got married in 1796, eleven years after the death of Gurbaksh Singh. Mehtab Kaur was only 3 when her father died.
Their Alliance Was a Major Event in the History of Punjab
Before Jai Singh Kanhaiya died in 1789, he agreed to bethroth his only daughter to Maha Singh's son Ranjit Singh. After his death, the entire leadership of the Kanhaiya misl felt on the shoulder of his daughter-in-law Sada Kaur, the widow of his son Gurbaksh Singh.
Raj Kaur, mother of Ranjit Singh along with Sada Kaur fixed the wedding date. Next, Ranjit Singh at the age of 15 reached Batala, the main town of the Kanhaiya misl and the two married in the presence of all the chiefs of various misls. This marriage alliance between the two powerful families became a major event in the history of Punjab.
Also Read: The Enmity Between Kanhaiya and Bhangi Misl: Sikh History and Facts!
Mehtab Kaur and Ranjit Singh's Relationship Soured After His Second Marriage
Within two years of his first marriage, Ranjit Singh married once again in 1798 to increase his political power. He married the sister of Nakkai Sardar, Raj Kaur who was later given the name of Datar Kaur as she shared her name with Ranjit Singh's mother. She turned out to be Ranjit Singh's favorite wife.
This however was not liked by Mehtab Kaur. Post his second marriage, she returned to Batala, her parent's home and made ocassional appearances at her husband's place.
Also Read: All About Maharaja Ranjit Singh 's Wives (20), Son (8) & Concubines (26)!
Sada Kaur Tried to Bring Ranjit Singh and Mehtab Kaur Closer
Sada Kaur, the mother of Mehtab Kaur too didn't like Ranjit Singh marrying second time but she ignored it for political reasons. Meanwhile, she continued to bring the two close.
She was happy when Mehtab Kaur gave birth to her first child and Ranjit Singh's second son Ishar Singh in 1804. However, he died in infancy. Ranjit Singh's first son Kharak Singh was born in 1802 from his second wife Datar Kaur. He immediately became the heir apparent.
Mehtab Kaur Gave Birth to Ranjit Singh's Twins in 1807
Mehtab Kaur continued to stay in Batala and visited her husband ocassionaly. 3 years later, she got pregnant again in 1807. This time, she gave birth to twins, Sher Singh and Tara Singh.
As soon as Maharaja Ranjit Singh heard the news, he immediately rushed to Amritsar to pay his respect at the Golden Temple. The birth of his twin sons was celebrated greatly but this too couldn't bring the two closer as Mehtab Kaur continued to stay in Batala along with her twin sons.
Maharaja Ranjit Singh Didn't Even Attend the Funeral of Mehtab Kaur
According to the historians when Mehtab Kaur died in 1813 at the age of 31, Maharaja Ranjit Singh didn't even attend her funeral. However, on the insistence of Dewan Mokham Chand, he became a part of the condolence functions at Sada Kaur's derah.
The Conspiracy That The Twins Weren't the Sons of Maharaja Ranjit Singh
After the death of Mehtab Kaur and the fall of Sada Kaur's legacy, both the princes came to stay with their father in his palace. This however was not liked by Kharak Singh and his mother, who were the Maharaj's favorite.
Their insecurity gave rise to a conspiracy theory that the twins – Sher Singh and Tara Singh weren't Mehtab and Maharaja Ranjit Singh's son. They infact were the sons of some other woman of the Kanhaiya misl which Sada Kaur passed off as Mehtab and Ranjit's sons. However, Maharaja Ranjit Singh's behavior towards his twins is a proof that he gave no heed to such stories.
This was the relationship history of Mehtab Kaur and Maharaja Ranjit Singh. They shared no love story. Their marriage was fixed by the two families to strengthen their political stand and it remained one, till the very end.