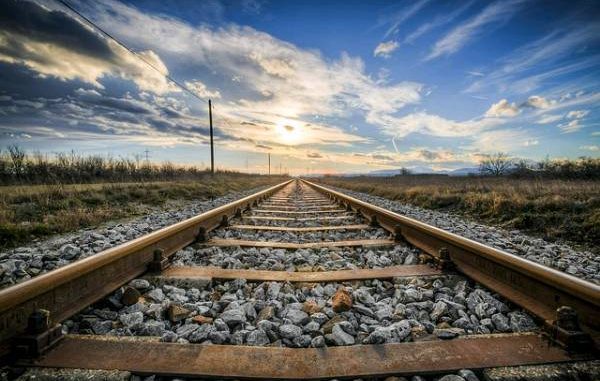 As far as the employment is considered, Indian Railways has always been the backbone of the Indian government as well as the Indian economy. This is the reason why railway jobs are one of the most sought after jobs in India. Interestingly, despite several corporate and private job vacancies, the youth of India still prefer railway jobs and other government jobs.

What is so Lucrative About the Railway service?

Indian Railways is one of the most important and demanding sectors in India. After all, the network of Railways is a medium to connect all states with each other, which makes it the largest demanding sector for employment, particularly for youth.

Being a central government department with good number of employment, more and more people are are getting attracted to for Railway Jobs. Besides, the job is secured and unlike other sectors like IT, it has no effect of recession.

There are different zones of railways which means more manpower for better functioning on a regular basis which means continuous recruitment for Railway job seekers. This is the reason why the Railway Recruitment Board or RRB conducts regular exams to select deserving candidates. Good thing is that the Railways even have jobs for the less educated job seekers.

Government Jobs: Benefits offered by Indian Railways

Probably Railway is one of those services where compassionate grounds' scheme is in force. Many people are helped by this compassionate grounds and this one of those numerous benefits that Indian Railways provides for its employees. That is why today's youth are preferring Railway Jobs.




•    Railway offers residential quarters to its employees. Most of the staff lives in these residential quarters within railway colonies that have all the handiness that the residents need.




•    Employees are entitled to avail the facility of subsidized meals and refreshments at any of the Railway canteens all over the country.




•    Railway has its own school and colleges for the children of the employees. The children get passes for free travel for the whole family.




•    Railway employees get the free medical care in Railway hospitals.




•    There are recreational facilities and sporting events.



Indian Railways: The Best Employers in India

Today when there is cut-throat competition in every field, Railway is the only department where people can get job security as well as job satisfaction. Railway Jobs amongst other government jobs is the most secured jobs in India.

Its network is the biggest in Asia after China. The job is demanding because trains run all the time, always. It is not the only employees' personal needs that Indian Railway cares about.

The Railway department has its training programme and now has its own training institutions for officers and for non-gazetted staff all over India.
Alternative Careers: The New Trend of Going Down a Different Path!

Planning of Railway Board

Since safety is very important in the organization, the Railway employees have to undergo regular refresher courses so that safety and security can be maintained. For example, loco-pilots, gets training with refresher courses once every three years, for gatemen, once every five years.  

Even railway employees of other countries where Indian Railway is helping to build railway networks have been trained at these institutes, entirely for free, for the past six to seven years. Therefore today's youth look forward to seek Railway Jobs as it is a better choice than any other services.

Refreshing Courses for the employees

Employees with up to twelve years of experience are periodically sent not only to the Railways' training institutes but also to the Indian Institutes of Technology and the Indian Institutes of Management for short courses.

Those who are working for fifteen to eighteen years go to the National Academy of Indian Railways, Vadodara, for a two-week course, followed by a week each at leading business school INSEAD in Singapore and leadership training center, ICLIF, in Kuala Lumpur.

After twenty-five years of service, officers, who have now reached deputy regional manager level, go to business school HEC, in Paris, for two weeks. General Managers with 30 years' experience spend a week at the Stern School of Business, New York University.
Job Search: The Ultimate 7 R's To Consider Before Going for A Job Interview

Scope for other talents

Indian Railway is the biggest sector of government and for its sheer size; it ensures that there is scope to nurture diverse talents. For example, if anyone like teaching she or he can be absorbed in the centralized training institutes.

Suppose someone likes film-making, he is free to make documentaries on Railways. Again if anyone is scientifically minded and wants to do research work, then he can go to the Railways' Research Design and Standards Organization (RDSO, Lucknow).

Pay scale of Railway Employees

Railway employees are the best paid salaried persons. After every Central Pay Commission's recommendations, salaries of the employees are increased.

For all these benefits people hardly dare to think to quit Indian Railways unless they get any other extremely lucrative offers. There are retirement benefits for employees. Employees enjoy the pension benefits after their retirements.

This is the reason why the young brigade, the future young generation of India is getting encouraged and ambitious to join Indian Railways Job along with other government jobs.
Besides, now that the Railway department has become bigger and more technologically advanced, engineers, technicians, everyone here have immense scope in the Indian Railways.