Manifestation of money is in everybody's wish list but manifesting money quickly as and when we desire require some work besides 'positive thinking'. Most of us are ready to work for 'it' but often do not know how.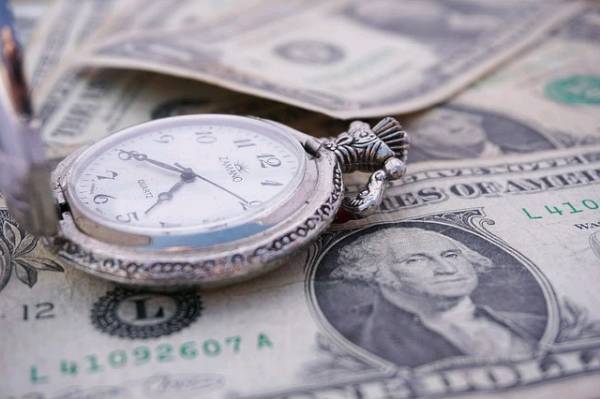 This makes us look for resources everywhere. While, some tools/coach appear reasonable, others do not resonate with us at all. In my personal quest for ' how to manifest money fast ', I too have searched, browsed and gone through plenty of stuff online.
However, out of all the place, I found the real answers in Facebook groups. Yes, you heard that correct and I am sharing some incredible Facebook groups if you want to manifest money quickly and consistently.
Manifestation Babe by Kathrin Zenkina
With already 22,222 plus members, the manifestation babe group is a regular hangout for so many girls who have been learning how to manifest money quickly and easily. Run by Kathrin Zenkina, a money mindset coach, this high vibe group is full of workable tips, tricks, and strategies to manifest money.
The best part about Manifestation Babe (MB) is that you get to know several steps, methods and techniques to get into the abundant mindset to manifest any figure you want. An active admin with lots and lots of Facebook lives (with full of knowledge and wisdom), Kathrin unleashes every methodology she learned over the years to go $75,000 per month from $25,000 debt.
What's interesting is the group has lot of high vibe girls like you who are using the techniques, applying it and enjoying the success level. If you love manifesting, and are interested in achieving "unrealistic" goals to create your dreams into reality in a group that feels like home, Manifestation Babe should be your destination.
What's more the VIP MB Tribe gives every member an access to everything created by Kathrin including Manifestation Babe courses, trainings, videos, audios, workshops, ebooks, hypnosis audios, guided meditations and workbooks in a single place. Yes, all things exclusive on how to turn any goal into reality including earning 5 figure income every month. These training, audios and workshop are those missing links you have been trying to find out every time you failed in turning your dreams into reality.
The Study of Reality by Lisa Vaz
A professional muse, Lisa Vaz is a trained and experienced manifestor who have been using the seven hermetic principles to manifest everything that which you desire – money, love/relationship and or health.
The group Study of Reality is her hub where she not only teaches her methods and techniques but also gives away her abundant knowledge with which anybody (newbie or professional) can speedfast the process of manifesting. Her facebook lives, masterclasses, Q&A sessions have been helping several of the manifestors who had enough of the mainstream nuisance.
Now that she disowns Law of Attraction completely and have enormous knowledge to turn your dreams into reality, even coaches enrol into the Study of Reality facebook group to turn the impossible into possible. After all, who doesn't want to know the real magick for some real life manifestations.
Another amazing feature of this group is that you have several other coaches, intuitives, psychics, manifestation gurus who go live and train you timely with their gifted knowledge. This gives the group members enough to absorb not only on how to manifest money but also on subjects that can easily help them in their spiritual journey.
How to Manifest Money? Join Mindvalley Community
If you want to learn various techniques, methods, tips from the mainstream experts, Mindvalley Community is the place! With timely free classes by the top business coaches, mindset gurus and inspirational mentors, the group is your easy access to the knowledge of the famous coaches who help in your journey to manifest things especially money, health and business.
What's more the Mindvalley team has free classes from the experts running over a week. You can enroll any of these classes at a time which suits best to you.
Don't just waste your time, if you are wondering how to manifest money quickly, simply join these three facebook groups as soon as possible to increase your manifestation power and create that which you desire with confidence.