If you focus on results, you will never change,
If you focus on change, you will get results-Jack Dixon
Wondering how to prepare for an interview? Well, according to Oxford Encyclopedia, an interview is basically a task oriented talk. There are different types of interviews. Sometimes we might face interviews meant for MBA admission, orientation, job, selection, exit, and grievance.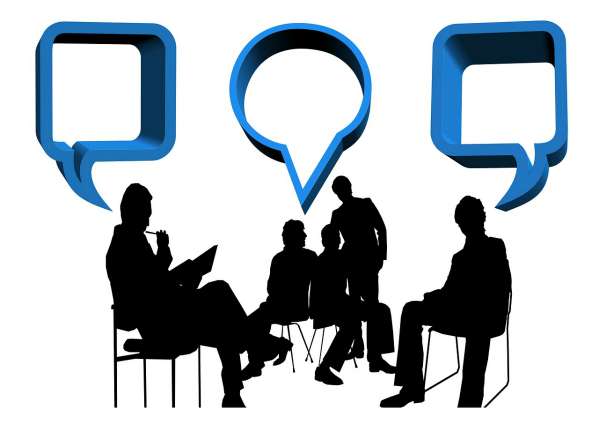 In many cases, people have to encounter stress, reprimand, media and matrimonial interviews which are again life saving and changing scenarios. Now with the advent scheduling software and SMS alerts the process of interview is just guided with speed and accuracy and companies like P&G, HP, LG, Microsoft etc. have excelled in this technological advancement.
But the fundamental of hiring remains unchanged-people are selected on the basis their attitudes and are further trained on skills according to their job descriptions. So the job seeker needs to be more serious on many fronts.
There is nothing casual about it because the interviewee needs to impart his or her best in this quantum of solace. Moreover, we should be well informed regarding our professional profiles, job roles, achievements, group discussion handling abilities, references, and the rest is luck.
Thus the bottom line is our marketability and saleability. In simple words, placement is never a problem but place ability is. We need to enhance the same. I would now introduce a unique finishing school module for lovable readers' perusal and necessary post reading action which can eliminate the elimination chance itself.
Also Read: Job Search: The Ultimate 7 R's To Consider Before Going for A Job Interview 
If you prepare to be an active smart manager then it can give you a boost in your professional and personal life as well. It's all about honing exceptional presentation skills so that you can talk freely with employers, clients and customers.
How to Prepare For an Interview?
While preparing for an interview, you need to focus on the followings:
It starts with a good homework and ground work. One needs to understand the nuts and bolts of the business process of the employer and future job role. Apart from this, it's important to check the culture and remuneration standards.
The anticipated questions need to be well prepared within shortest possible. Google assistant is there to help you. Talk to peers and experts too. You need to sharpen your axe.
Also Read: Phone Interview Tips: Know How to Master Telephonic Interviews 
Keep your cool intact and be natural. Have you thought of Virat Kohli or M.S.Dhoni-how they concentrate? Whether it's Lords or Eden, the pulse rate is normal. Please be there on time but don't reach too early. You might lose your patience.
The looks are very important. You have market yourself through professional attire and your extraordinary gentleman appearance can steal the deal.
Work on the signs of your body language. It indicates many nonverbal cues and how a professional liar escapes the lie detector machine. You need to defend yourself with the help of planned accuracy.
Try to understand the question and build rapport while playing your strokes. Organise your thought, speech, and action-manasa, vacha and karmana in one go. Don't take long pause. Be well informed but use distinctive wit and humor. Thus preparation and delivery should go together.
Also Read: Six Interview Tips for Freshers : How to Crack Your Maiden Interview 
Try to understand the employer's perspectives and conclude with a right note. Emphasize on clarity, concept, logic, initiations, attitude, self-motivation, GK and IP skills.
Tomorrow is a new day. If you fail just try another day. Think of many people who have failed. It's just a matter of time. In sum, wish you grand luck in this ultimate test.