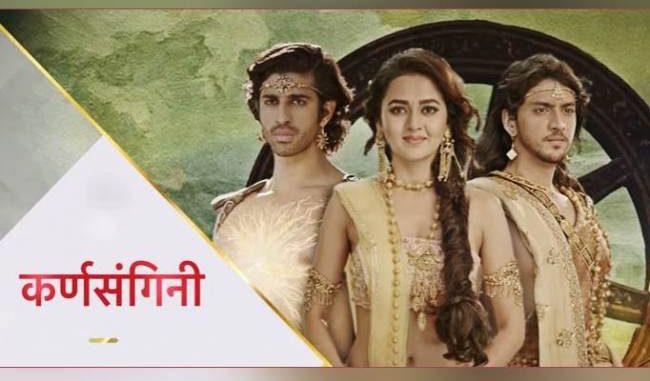 Karn Sangini is currently one of the most popular TV serial on Star Plus' courtesy the unusual adaptation in the original Mahabharat where Princess Uruvi is introduced as Karn's Sangini. Now that the serial has a lot of new faces, there are a lot of question as to who plays what.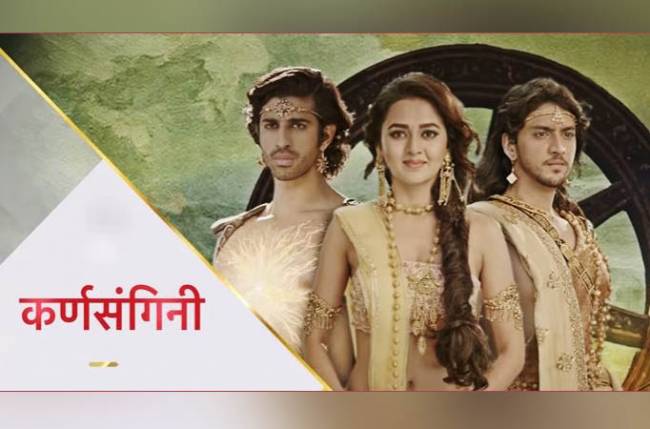 Here we share everything about the Karn Sangini Cast – Know Who Plays What in the Serial Karnsangini
Tejasswi Prakash Wayangankar as Uruvi
She rose to fame with Swaragini where she played the role of Ragini Maheshwari. Soon, she became a popular face after her controversial serial Pehredar Piya Ki went on air. Currently, she is seen as Princess Uruvi was is very much in love with the sutputra Karn. 26-year-old Tejasswi started her TV career in 2012 with Life Ok's 2612. Karn Sangini is her 6th project.
Aashim Gulati as Karn
The handsome Rehaan Khanna of Dil Sambhal Jaa Zara is back and this time playing the pivotal role of Karna. One of the most important Karn Sangini cast, it is interesting to watch Aashim Gulati playing a mythological character. Earlier Aashim was seen as Neel Gujral in Gulmohar Grand. He was also seen as Amar in Hindi feature film Tum Bin II.
Kinshuk Vaidya as Arjun
Remember Sanju the young boy of the TV serial Shaka Laka Boom Boom? Well, he's a grown up lad now known by his original name Kinshuk Vaidya. He is playing the role of Arjun here. Interestingly, after his re-entry in the world of TV serials, he has done few serials – Sony's Ek Rishta Saajedhaari Ka, Woh Apna Sa, Pyar Tune Kya Kiya and Yeh Hai Aashiqui.
Madirakshi Mundle as Draupadi
Star Plus's Sita is back on Star Plus as Draupadi. Yes, Madirakshi Mundle who was seen as Siya in Siya ke Ram is portraying the role of Draupadi in Karn Sangini. This is her third serial. In the year 2015, she also did a Telugu film titled Ori Devudoy.
Paras Chhabra as Duryodhan
The winner of Splitsvilla 5, Paras Chhabra is playing the role of the haughty and proud Duryodhan. Paras is a model turned TV actor. He was also seen as Kaalketu in Star Plus' Aarambh and as Tejinder Singh in Badho Bahu as Pragya's ex. Recently, Paras was seen in a Punjabi album as a model. He was in news earlier for dating Pavitra Punia. Currently, he is dating Aakansha Puri and the two are going strong.
Ravneet Kaur as Duryodhan's Wife Bhanumati
The role of Bhanumati is played by Punjabi kuddi Ravneet Kaur. This is her first TV serial. Earlier, in the year 2015, she did one Bollywood movie – NH8 and One Tollywood movie – Sithara. Ravneet is Miss Diva 2014 finalist and PONDS Femina Delhi 2013 Finalist.
Randheer Rai as Yudhishtr
The model turned actor Randheer Rai has done three Bollywood movies including Poster Boys where he was seen playing the role of Sunny Deol's younger brother. Besides, that, he was seen in Holiday as Joel. Karnsangini is Randheer's second serial on TV after 24. He has done various TV commercial ads including Berger Paints, HDFC etc.
Sayantani Ghosh as Kunti
A popular TV face, Sayantani was seen for a brief period of time in the serial Naamkaran and here she is seen as Kunti, the mother of the Pandavas. Over the years, she has done several TV serials including some popular ones like Kumkum, Santoshi Maa, Ghar Ek Sapna and Rakht Sambhandh. Interestingly, in Star Plus' Mahabharat she played the role of Satyavati.
Yajuvendra Singh as Dhritrashtra
Remember Balwant Singh of Ek Veer Di Ardaas..Veera, the father of Gunjan and Baldev? Well, the senior actor is seen here as the blind Dhritrashtra, the father of Duryondhan. Yajuvendra over the years have done several shows and Bollywood films including Jab We Met.
Suman Gupta as Gandhari
The role of Duryodhan's mother Gandhari is played by actress Suman Gupta. Suman was seen in Bollywood movie No One Killed Jessica along with TV serials like Afsar Betiya and Chakradhari Ajay Krishna.
Jyoti Gauba as Uruvi's mother Shubhra
A popular face on TV screen, Jyoti Gauba is playing the role of Uruvi's mother Shubhra. You have seen Jyoti in several TV serial including Piya Albela, Ek Muthi Aasman, Kavach, CID, Ek Hasina Thi, Kasam, Badi Devrani etc. Besides, she has done three Bollywood movies – Take it Easy, Thoda Pyar Thoda Magic and Idiot Box.
Syed Zafar Ali as Uruvi's father Vahusha
Another popular TV actor, Syed Zafar Ali is mostly known for his negative role in Udaan. Over the years he has done several serials like Zee TV's Pavitra Risha, Savdhaan India, Crime Patrol, Rang Rasiya and Ganga Ki Dheej. Here in the serial, the actor is seen playing the role of a King and the father of Uruvi.
Also Read: Karna's Wife Uruvi – Fact or Fictional?
Eager to know more about Karn Sangini cast? Drop the character's name and we shall update their real name and background.
buy Plavix online
buy cialis usa
buy Zovirax no prescription