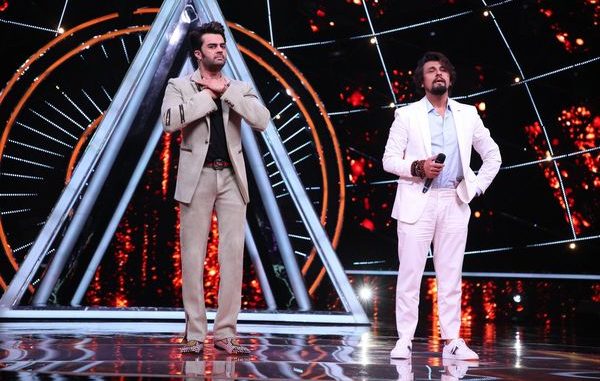 The stage of Indian Idol 10 is full of stunning voice and great performance. After all, the Indian Idol 10 contestants are amazing when it comes to giving a dhamakedaar show. However, it is not merely them that is attracting the audience so much. Well, one of the USP of Indian Idol 10 is its host and dost, Manish Paul.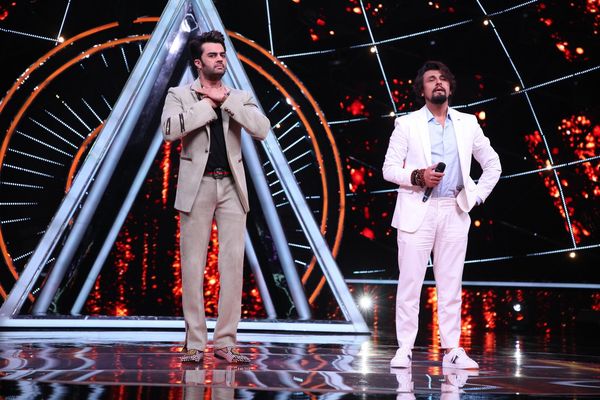 Well, Manish Paul is one of the reasons why more and more people are enjoying Indian Idol 10. Here are some of the reasons why –
Manish Paul is a Funny Man Whose PJs Never Go Wrong
Most of the time it is irritating to hear some of the common PJs on TV reality show especially when it comes from the anchor of the show. However, coming from Manish, it is not at all irritating but quite humorous. Then whether it is his PJs that compels Vishal Dadlani to throw his shoes or makes Anu Malik throw his sad shayaris, Manish's gags never go wrong.
His Comic Style and Timing
Talent bohut hai lekin kabhi ghamand nahi kiya is his standard line in the show now. However, the timing of his dialogue is so apt that you can't help but burst out of laughing. Even the guest on the show find it quite funny and interesting. Further, the way he lip-syncs while showcasing his singing talent further displays what a brilliant comedian and host he is.
The Indian Idol 10 Anchor Knows How to Entertain the Young and Old Alike
From addressing the contestants in a humorous way to acknowledging the guests for their work and talent in an entertaining style, Manish maintains quite a balance. This makes him quite a good anchor because at times it becomes difficult to crack a joke without offending somebody. Both, him and his writers need a round of applause for playing so clean without offending anybody.
Manish Knows How to Divert Everybody from Sob Stories
Accept it or not, one of the main USPs of this season is/was the sob stories of the participant. The show concentrated a lot on it until it received a backslash from the audience esp. the social media warriors who couldn't stop trolling the judges and makers of the show for bringing so much drama in the show.
Though Neha Kakkar was criticized for being over emotional and sentimental, it is worth appreciating how Manish strikes a balance when it comes out to narrating somebody's sob story without being dramatic.
His Screen Presence
Every time he is on the stage there is so much fun. From his dialogues to his facial expressions to his dancing, everything adds to the flavour of this season. Besides, what we love his conversations with everybody – from the contestants and their parents and punters to flirting with the lady guests and sharing his tid bits on singing with the judges.
Manish Paul is one of the best things of Indian Idol 10 apart from the shayaris of Anu Malik, puns of Vishal Bharadwaj, smiling face of Neha Kakkar and the melodious singing of the contestants such as Salman Ali, Avanti Patel, Saumya Chakraborty, Ankush Bharadwaj, Neelanjan Ray and others.
What is your reason to like Manish?
Also Read: Indian Idol 10 Winner: 3 Contestants We Think Can Win Indian Idol 10
buy Lipitor no prescription
Buy Trazodone online
buy Tadalafil without prescription