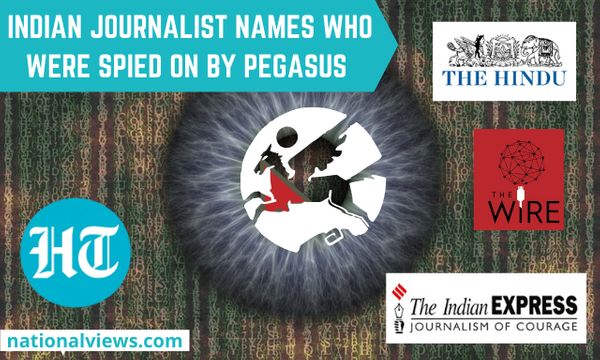 An investigation into a massive data leak by The Guardian along with other media organizations (16) reveals how Pegasus – NSO's hacking spyware successfully snooped several journalists, human activists, lawyers amongst others by authoritarian governments. The analysis of the leaked data identifies 10 governments to be NSO customers including India. Others being, Mexico, UAE, Saudia Arabia, Hungary, Morocco, Bahrain, Rwanda, Kazakhstan and Azerbaijan.
Here in this article, we shall share the names of Indian journalists in the Pegasus phone tapping leaked list including top journalists from media house along with regional Independent journos who were allegedly put on the surveillance list by Pegasus Spyware –
Investigative Reporter Rohini Singh of The Wire
Remember the journalist Rohini Singh who detailed out the company growth of Jay Shah, the son of Amit Shah and currently also the President of BCCI? The exclusive story (The Golden Touch of Jay Amit Shah) shared how the company grew 16,000 fold in a year. Next, she also investigated the business dealings of ex-railway minister Piyush Goyal with Ajay Piramal – filing back-to-back reports on Nikhil Merchant, a businessman believed to be close to PM Narendra Modi.
Rupesh Kumar Singh, Independent Journalist from Jharkand Was Spied in the Alleged Pegasus Spying Scandal
A Journalist and activist, Rupesh was arrested in 2019. His wife Ipsa in an exclusive story had even shared (back then) how Rupesh was framed by the police. When arrested, the Police asked Rupesh as to why he was so sympathetic towards tribals.
Sushant Singh, Former Indian Express Journalist Was a Victim of Pegasus Spyware Phone Tapping
In 2018, journalist Sushant Singh was chasing and reporting stories that included the CBI controversy, Rafale Deal, the Shenanigans in the Apex Court. In 2019 Singh covered Pulwama strike and the Balakot strike. In 2020, he covered the Ladakh crisis.
Pegasus Spyware Snoop List: Muzamil Jaleel, Deputy Editor, the Indian Express
Recipient of the Ramnath Goenka Award, Muzamil Jaleel reports on Kashmir. His investigative stories and exposes have not only won him awards and accolades but have also shaken up the government. He has also worked with the Guardian, the Observer and the Times during his tenure in London.
The Hindu's Vijaita Singh Is One of the Indian journalists in the Pegasus phone tapping leaked list
Vijaita Singh covers the home ministry at the Hindu and despite the snooping thing she is determined to continue at doing what she is at her best. Meanwhile, her colleagues have something to say
Shishir Gupta, Hindustan Times Group Executive Editor
The Editor at Hindustan Times is the author of Indian Mujahideen: The Enemy Within, Himalayan Face-off : Chinese Assertion and Indian Riposte (2014). He covers strategic affairs including intelligence, insurgencies, terrorism and war.
Swati Chaturvedi, ex-The Wire, Columnist – NDTV, Gulf News
During her tenure at The Wire Swati Chaturvedi did several exclusive stories and investigative reporting on various stories including the Tink Tank of Shaurya Doval (Ajit Doval's son), Smriti Irani blocking the salary funds for DD, AIR along with others.
Journalist Sandeep Unnithan of the India Today Group
At the India Today group, Sandeep covers Defence & the Indian Military. He writes on national security issues and is the author of two books – Operation X (2019) AND Black Tornado (2014)
The Wire founder-editor Siddharth Varadarajan
An experienced journalist and has worked with several publications, Siddharth Varadarajan founded the Wire along with MK Venu and Siddharth Bhatia. He has been named in several FIRs over the years the latest has been the FIR on him by the Rampur police amidst the Farmers Protest.
The Wire Founder-Editor M.K. Venu Is in The Pegasus Spyware Snoop List too
With over 25 years of experience in journalism, MK Venu is the founder-editor of The Wire known to carry out exclusive investigative stories.
Pranjoy Guha Thakurta, Editor Economy and Political Weekly
Senior journalist Pranjoy Guha was issued an arrest warrant by Kutch court in regards to a defamation suit by the Adani group regarding his two articles covered in The Wire and Economy & Political Weekly. He too has been in the Pegasus Spyware surveillance list.
Adani Defamation Case Against Paranjoy Guha Thakurta: Gujarat Court Issues Arrest Warrant Against Journalist @paranjoygt https://t.co/BuFRnablBI

— Live Law (@LiveLawIndia) January 21, 2021
Prashant Jha, Hindustan Times Former Bureau Chief
A Journalist, Jha has authored several books including -How The BJP Wins (2017) and Battles of The New Republic:A Contemporary History of Nepal (2014).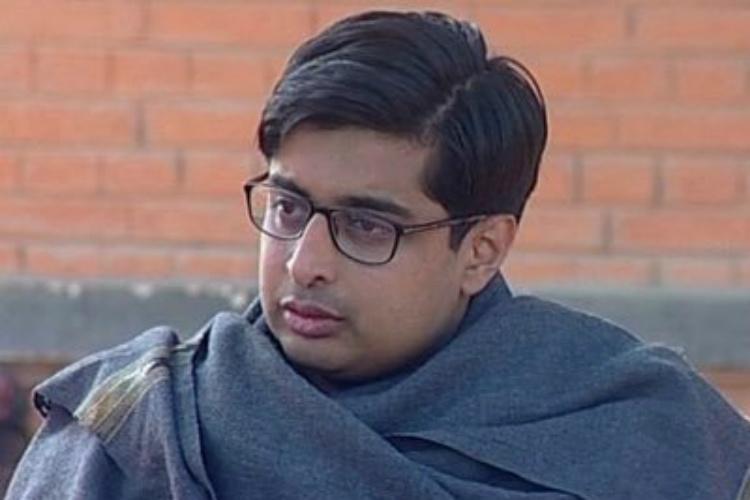 Rahul Singh, Defence Correspondent at Hindustan Times & Mint
Co-author of India's most Fearless along with Shiv Aroor, Rahul Singh covers military affairs at Hindustan Times.
J Gopikrishnan, Special Correspondent – The Pioneer
A recipient of the Ramnath Goenka Award, he is known for his special reporting exposing the 2G case.
Devirupa Mitra, Diplomatic Editor at The Wire
Devirupa Mitra, the Diplomatic Editor is one of the Indian journalists in the Pegasus phone tapping leaked list. She has 15 years of experience and her current focus is tracking developments in IFP (Indian Foreign Policy) along with the Ministry of External Affairs.
Smita Sharma, Former The Tribune
Independent Journalist. She writes and reports on Foreign Policy.
Manoj Gupta, TV18
He is into investigations and security affair at TV18
Ritika Chopra of the Indian Express
Ritika is a Senior Assistant Editor at the Indian Express who covers the Ministry of Education and Election Commission. Her phone has been tapped during the period of 2018-19 where she revealed the divide within the Election Commission of India over poll code violations for which she was even awarded the International Press Institute (India) Award for Excellence in Journalism, 2020.
Aurangzeb Naqshbandi at The Hindustan Times
The journalist for 16 years, Aurangzeb covers politics and keeps a close watch on developments in Jammu & Kashmir.
Bhupinder Singh Sajjan, Journalist – Web Channel ASP TV
Arrested in April 2020 and then released on bail, Bhupinder Singh Sajjan's phone was tapped too. He is a journalist from Punjab and runs a web channel ASP TV – Apna Sanjha Punjab TV.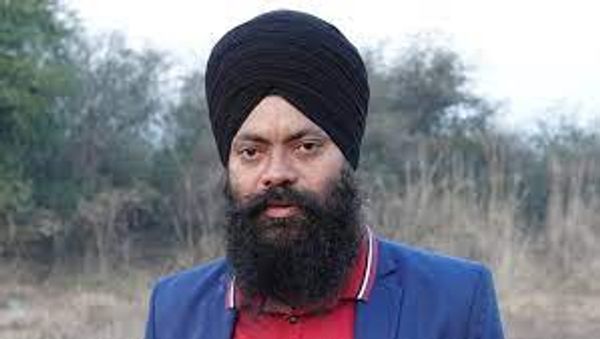 Jaspal Singh Heran, Editor Rozana Pehredar
Rozana Pehredar is a relatively new vernacular newspaper that has been in circulation since 2001. The newspaper even has a web portal. His newspaper over the years has run campaigns including signature campaigns to release Sikh detainees. The newspaper also marked a dedicated space for farmer's agitation.
Saikat Datta, Former Hindustan Times
An award-winning journalist for over 20 years, Datta has been an investigative reporter with several news organisations. He has been a defence correspondent with The Indian Express and Editor (National Security) with Hindustan Times. He is also a consulting Editor will Scroll and runs a think tank DeepStrat that is into Policy research, consultancy on international relations, security, foreign policy, defence and economy.
Deepak Gidwani, Independent Journalist & Special Correspondent – DNA
Lucknow based independent journalist Deepak Gidwani over the years has been covering all about the political and current affairs in the state of Uttar Pradesh. An ex-Sahara employee he also covered an exclusive story on the downfall of Subroto Roy.
Meanwhile, the Press Club of India tweets –
Here we have shared the names of Indian Journalists in the Pegasus Phone Tapping Leaked List. We shall share more names as we update the article. The total list of Indian journalists that were spied in the Pegasus Spy Scandal is 40!
The social activists who were spied by Spyware Pegasus are Hassan Babar Nehru of JK, JNU scholar Umar Khalid, Thirumurgan Gandhi, Rona Wilson, Rupali Jadhav (all 4 are arrested under UAPA). Activist Degree Prasad Chouhan and Laxman Pant too were under surveillance. In addition, opposition leader Rahul Gandhi, Gandhi's associate Sachin Rao and Alankar Sawai, former Election Commissioner Ashok Lavasa were also on the hacking list. Interestingly, current IT Minister Ashwini Vaishnaw and MoS Prahlad Patel were allegedly snooped too.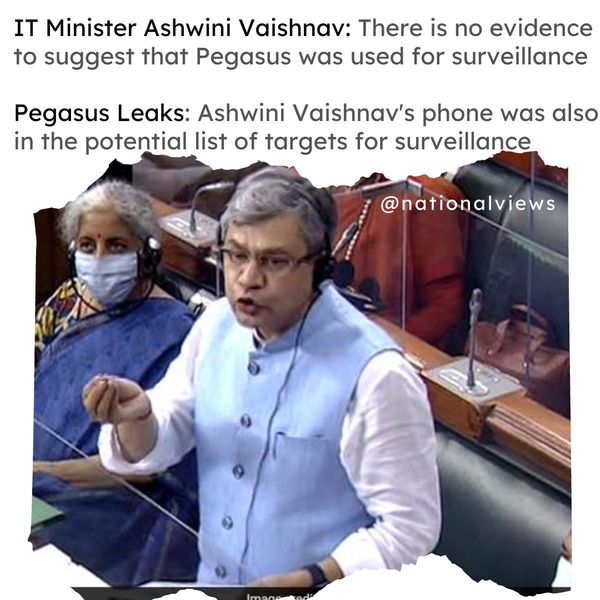 Also Read: 5 Facts You Must Know About Gauri Lankesh – The Senior Journalist Who was Shot Dead in Bangalore!
Also Read: Top 5 Fake Journalists in India – Know Why Indians Call These Journalists as Fake!
Meanwhile, the Indian Government is being questioned by the opposition and international media as well –