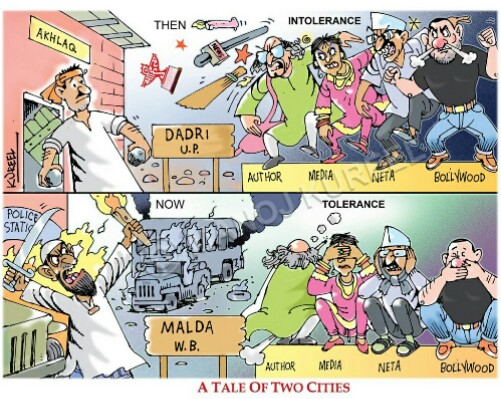 They say Prostitutes are better than Presstitutes. While, prostitutes sell only their bodies, the Fake Journalists sell their country that too very proudly. No wonder, we can face the enemies at the border but it becomes very difficult to fight against the traitors within our own land.
While, we have plenty of Good as well as Fake Journalists in India, here we share only the fake (as considered by Twitteratis) ones with details: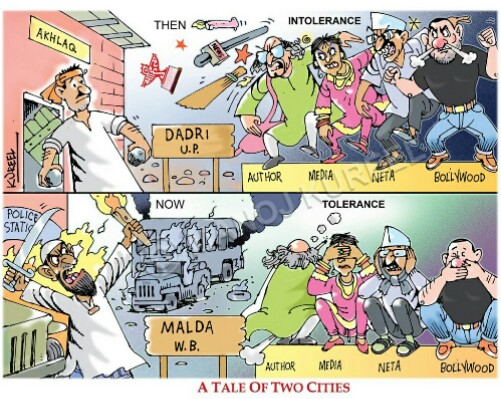 Image Source: @ManojKureel via Twitter
Barkha Dutt : The Unilateral Arbatarian
At the Numero Uno position, we have India's most celebrated journalist who is the recipient of many Indian and International awards. While, the journo keeps on giving some extra space and corner to the secessionists from Kashmir, who wish Independence from India, we have hardly seen Barkha Dutt talking about the issues of Kashmiri Pandits. She even married one such secessionists from Kashmir and keep on denying her marriage.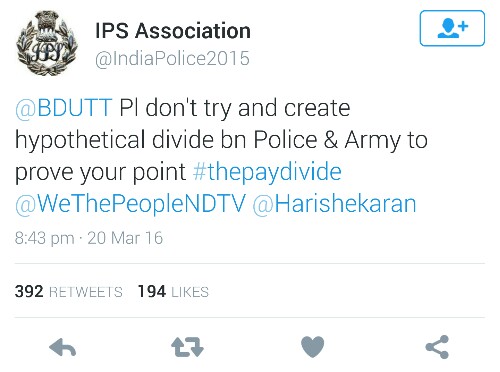 Also, the way the journo bulldozes into the miseries of people and gives her autonomous arbitration with her selected audience with her non stop chatter and heart-warming performance, one really has to see to believe.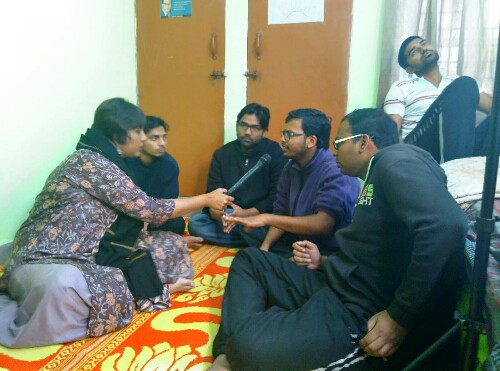 Image Courtesy: @BDutt via Twitter
Rajdeep Sardesai : Quote Misquote
Mr. Rajdeep Sardesai is labelled as Fake Journalists in social media especially Twitter because of his misquotes. He misquoted Shah Rukh Khan as well as Salim Khan, the famous dialogue writer as well as father of Salman Khan.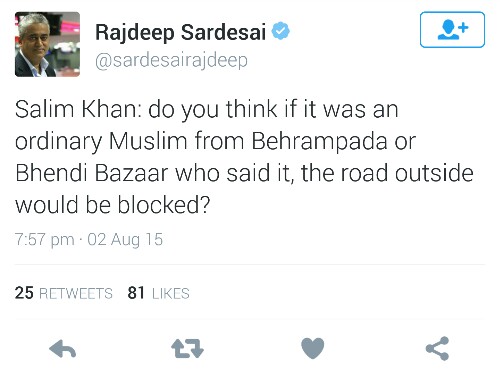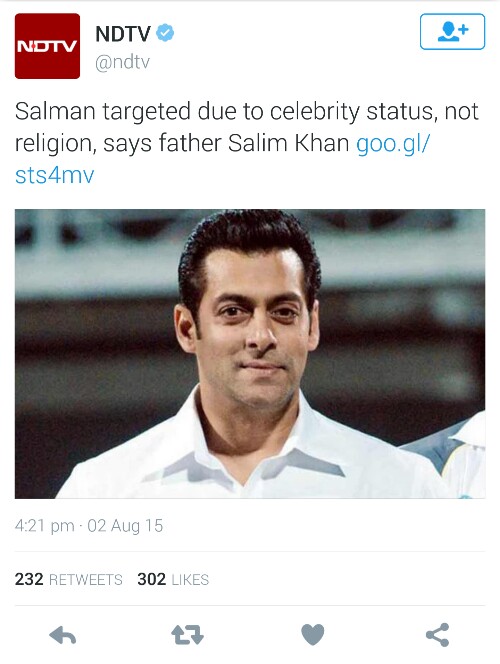 While, Salim Khan said nothing close to what Rajdeep Sardesai wanted, he quoted it as – "Salman Khan is targeted because he is a Muslim!" So much quote misquote. Similar thing happened with Shah Rukh Khan's statement.
Sreenivasan Jain : The Malicious Editor
In order to create a massive furore Sreenivasan Jain of NDTV interchanged a question and answer of his interview with Baba Ramdev. He edited, cut, mixed and presented an altogether different thing when he updated it on Youtube.
The title of the video quotes Baba saying, "I'm a Scientist Baba" when in reality he never addressed himself as scientist, he only said he was scientific. The entire interview shown was misquoted and mismatched to show the yogi in a different light. Check the actual interview and the edits made here.
Rana Ayyub : The Fairy Tale Journalist
Rana Ayyub if you see has a tendency to imagine things. Her reports and tweets are largely based on her speculations. Let me give you some examples. She along with Sagarika Ghose (Rajdeep's better-half) imagined that Narendra Modi's shawl is a Louis Vuitton shawl.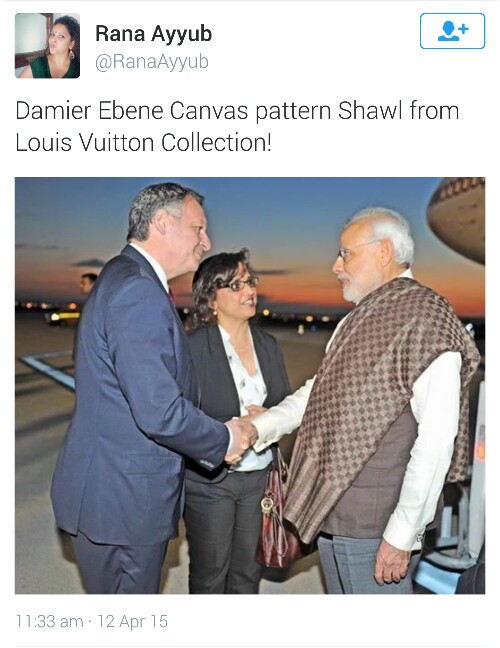 When in reality it was a plain Vimal shawl available on Flipkart. The brand Louis Vuitton even declined manufacturing such a shawl. Yes, Rana Ayyub is one of the key fake journalists in India who do make controversial statements.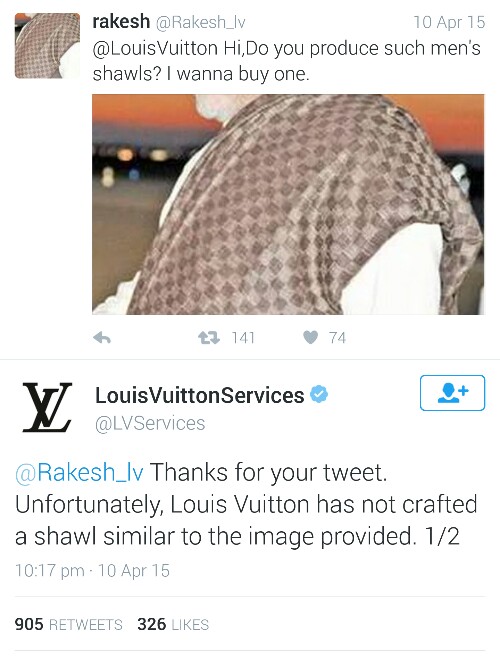 Ms. Ayyub also blamed RSS chief Mohan Bhagwat for rape of a Nun in West Bengal. However, when the case was cracked down till the bottom, it was proven that the rapists were Bangladeshis.
Sagarika Ghose : The Liar
Swami Gnantej ( A Swami in Sri Sri's Art of Living).recently tweeted how Sagarika Ghose went to Sri Sri and pleaded to save her from the defamation of all the lies she peddled when Rajdeep Sardesai attacked Sri Sri and his event recently.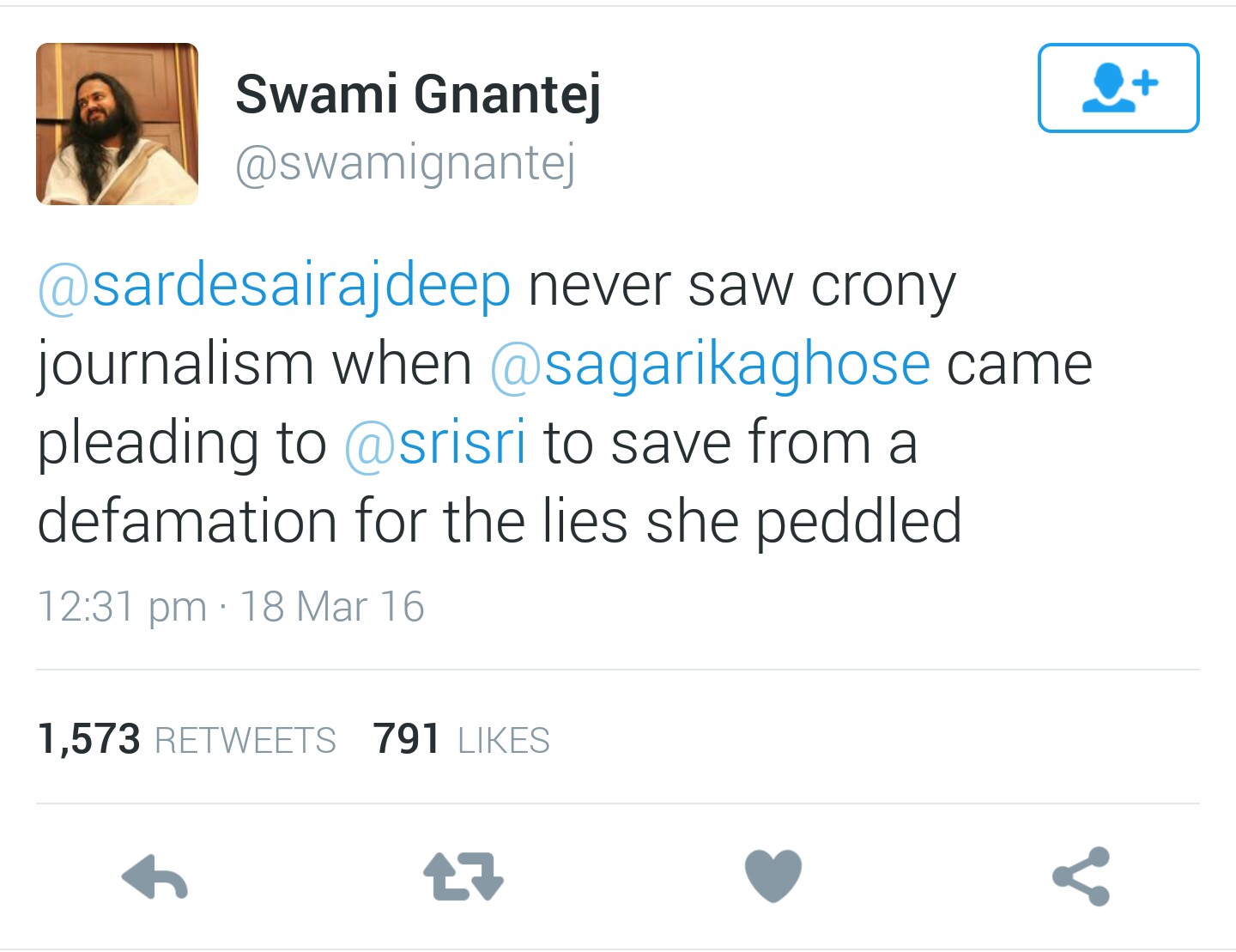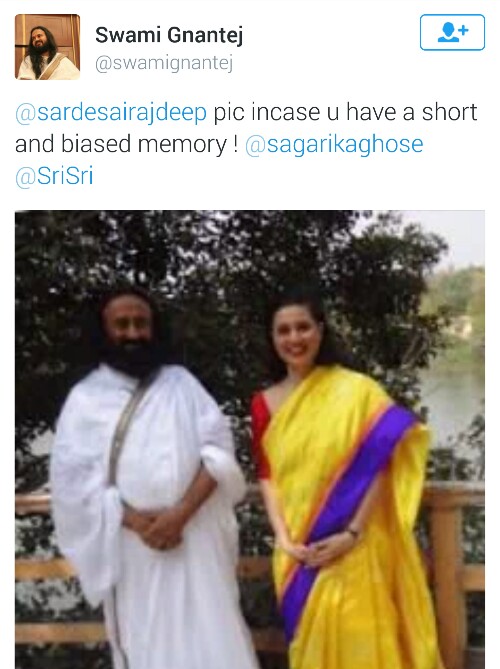 There are more fake journalists as well as media house and we shall update it soon. Stay tuned!
Do Not Miss Reading:
Rajdeep Sardesai Controversies!
A Tale of Barkha Dutt and Her Two Muslim Husbands
Interesting Facts About Sonia Singh – NDTV Journalist!
Nidhi Razdan and Omar Abdullah Love Affair : Everything You Wanted to Know About!