Sonia Singh earlier Sonia Verma is a journalist, anchor and an editorial director at NDTV. However, more than her work, the lady is famous for her personal life.
No wonder, she married a Congress politician R.P.N Singh (then MLA of Congress) in 2002 and ever since she is more prominent as a journalist turned Congressi Bahu unlike Barkha Dutt and Nidhi Razdan who are mainly known for their work.
However, here, we share few interesting facts which is more related about her life as well as career and a slight background of her personal life:
Image Source: @soniandtv via Twitter
Sonia Singh Topped Stephens College in English Literature
Sonia Singh studied in New Delhi's  Convent of Jesus and Mary and later completed her masters in English Literature from St Stephens College. Sonia Singh not only graduated with a first degree but also topped the college in her subject.
Sonia Singh Is a Chevening Alumni
On her twitter account, she shared her pic with the Queen of England stating how she and her fellow Chevening Scholar Geeta Dutta got an opportunity to meet the Queen of England. Yes, she was a Chevening Scholar. Chevening Scholarships is the UK government's intnational scholarship program funded by their Foreign and Commonwealth Office. They are awarded for outstanding leadership potential and academic excellence.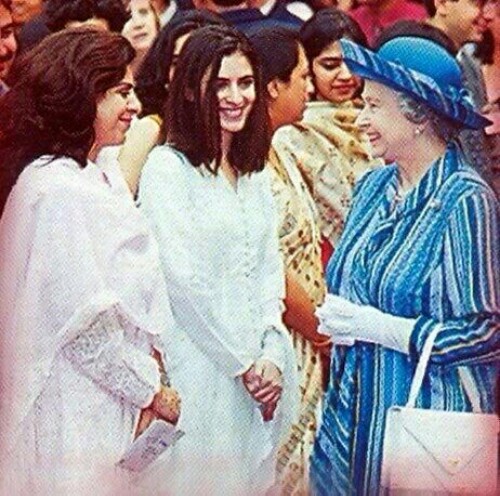 Image Courtesy: @soniandtv via Twitter
She Started Her Career at the age of 22 as a Researcher
At the age of 22, Sonia Verma (now Sonia Singh) joined Star News – NDTV in 1992 as a researcher. As time pased, she progressed a lot, became a news editor and now she is an editorial director and President of the Ethics Committee as she stands near to her silver jubilee in NDTV.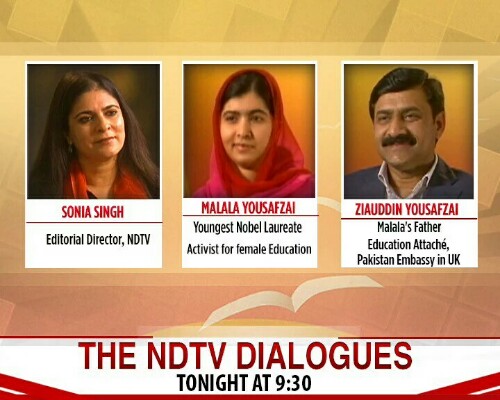 Image Source: @soniandtv via Twitter
Sonia Verma Singh Was Camera Shy
When she started her career in journalism, Sonia confessed that she was quite nervous and uncomfortable with the camera rolling on to her completely. However, with time she got used to the camera flashing on her face. No wonder, camera is a basic part of journalism.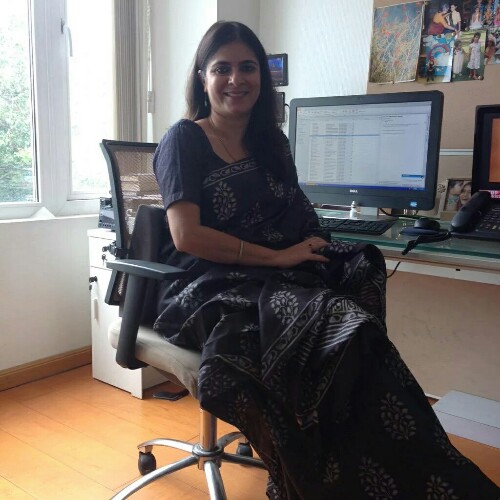 Image Source: @soniandtv via Twitter
Some of Her Coverage Include
Over the years, Sonia Singh has anchored many NDTV shows including Your Call, India Decides, and the NDTV Dialogues. Ms. Singh has successfully covered pivotal stories including the Kargil War, Attack on Parliament, The Agra Summit, The Kandahar Hijack, and the Jessica Lall murder case.
My Hindi Is Not So Good – Sonia Verma Singh
Sonia Singh was born in 1970 in India and as mentioned above she did her schooling as well as college in New Delhi. Besides, she was born in a North Indian family. Wonder, why she always said that her Hindi is not good. Perhaps, maybe during her times, it was a fad to pretend not to know the popular language to make the ladies more appealing.
Image Source: @soniandtv via Twitter
Faux Pas by Sonia Singh
She once forgot the name of a Naga MP and then thanked Shah Rukh Khan for being a nice father in her interview with him in 2007.
She Is a Mother of Three Daughters
Sonia Verma married Kunwar Ratanjit Pratap Narain Singh in December, 2002. They have three daughters. It was a love marriage. However, now that the bridegroom belongs to the  royal family of Kushinagar, Uttar Pradesh with connections in the Conngress Party we have no informatioan about their courtship. He became a former Minister of State in the Ministry of Home Affairs in 15th Lok Sabha. However, lost the 16th Lok Sabha to a BJP candidate.
Image Source: @soniandtv via Twitter
Her Twitter profile mentions – "You do not have to shout to be heard" and we know where she is hinting at!
Source and Reference:
NDTV, Sonia Verma Singh Twitter, TOI, Rediff.com
Do Not Miss Reading:
A Tale of Barkha Dutt and Her Two Muslim Husbands
Nidhi Razdan and Omar Abdullah Love Affair : Everything You Wanted to Know About!
Rajdeep Sardesai Controversies!
Rahul Gandhi & His Two Love Affairs: Know the Relationship History!
Editor's Note: NationalViews is a home for people with views and opinions that caters to the changing India. It is a place for the common men to articulate their views and opinions on any topic. A platform where you express and we publish. Mail us your opinion, views, and thoughts at editor@nationalviews.com and we will help you reach out to the masses.