The banning of press, media, blogs, cartoons and websites have become a current trend where the freedom of expression is condemned.
When the Indian society is now going through so many critical social issues and problems, the BJP led government can ban child marriages, drugs, guns, terrorism, prostitution, alcohol, child labour, and even cigarette smoking instead of putting the 1- day ban on NDTV India, which is purely unconstitutional and anti-national itself.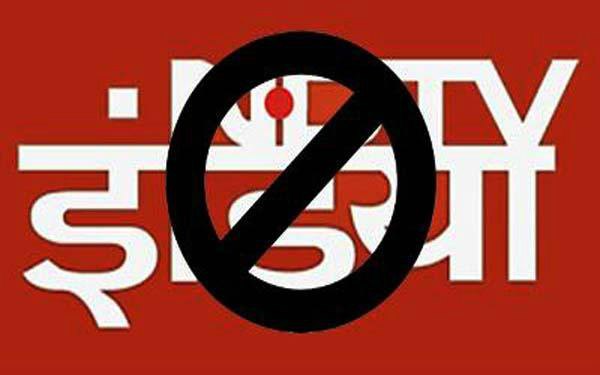 NDTV India Ban: Can't We Ask Questions?
The government is now showing its dictatorship by banning the communication and public opinion as of whole. Article 19 is spiritually suppressed and people cannot access any information from now onwards.
If Ravish Kumar or Barkha Dutt is spreading issues in context to national security and are pro-Pakistan then that's their opinion they have to take onus of the same. But how can a central government of the largest democracy be so much irrational?
Any man is free to express his propositions and this is never an indicative statement that he is against the country. Moreover, Pathankot is not an emergency like situation for Law and Ethics. This is a serious lapse.
The government itself has created controversy. Then a day will come I cannot even talk or roam freely on the Indian soil. Being responsible citizens of India, the journalists, editors, public, managers of channels are only critics and primary watchdogs who are maintaining the freedom of expressions as conferred upon by the Constitution.
The basic human rights are banned. The government should feel ashamed of its steps. It's a kind of mockery they have done with the public sentiments. This is for the first time we have punished a medium in India so openly. The ban is illegal because there was no live coverage.
It's again a fake emergency declared by the government which has now divided the media fraternity into pro-government and anti-government. The government has killed the presstitutes and the guilds are now in favor of protests which can create further disturbances.
Also Read: Interesting Facts About Sonia Singh & NDTV Journalist! 
Banning NDTV India, this is another surgical strike which is shocking and really giving hints where Broadcasting Ministry has made a serious violation and has misutilized the powers. The history repeats itself.
In 2019 the people and press may ban the government. Who has seen the future? I am now feeling not so proud as an Indian because I may be hanged till death just because I am opinionated. What an ill curse to be born as an Indian?