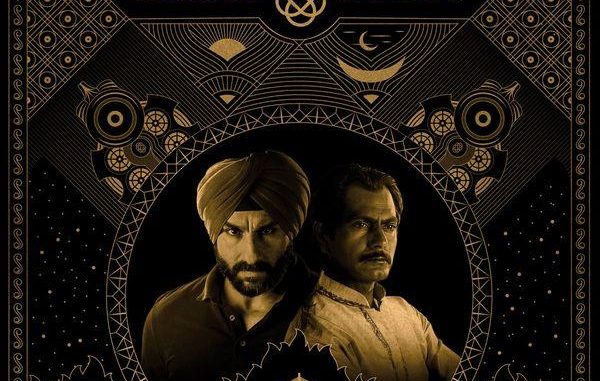 The web series Sacred Games have been all over the Internet ever since it came live on Netflix. The adaptation from Vikram Chandra's novel is being appreciated on various fronts – direction, screenplay, dialogues. However, one thing that has bowled the viewers completely is the nuanced performance by the characters.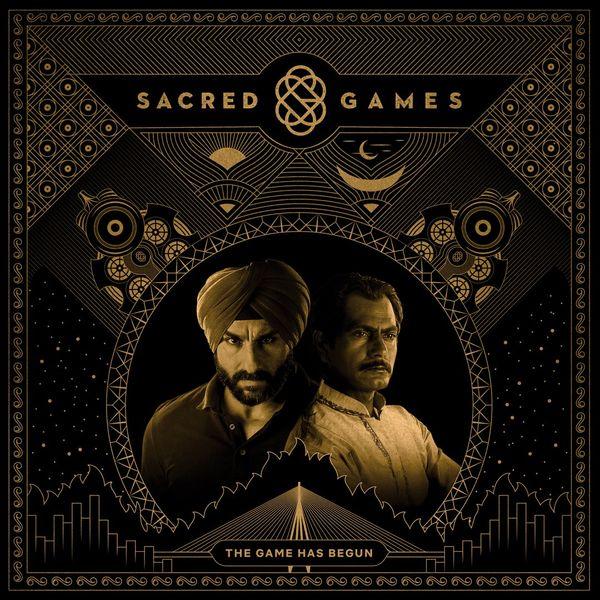 While, the main three characters are quite known to us – Saif Ali Khan as Sartaj Singh, Nawazuddin Siddique as Ganesh Gaitonde and Radhika Apte as RAW agent Anjali Mathur, here we share all about the supporting Sacred Games cast that has been getting some raving reviews across the globe.
Rajshri Deshpande as Subhadra Gaitonde
The bold and beautiful actress seen as Ganesh Gaitonde's wife Subhadra is portrayed by actress Rajshri Deshpande. This is not the first time that Rajshri is seen in an audacious role. In 2017, she was seen in a leading role in Sexy Durga later titled S Durga. She made her debut in 2012 with Tallish and became quite a name with her another film Angry Indian Goddesses in 2015. Recently, she was seen in BBC One's McMafia.
Besides, she is also an activist working for an NGO that works for children, farmers and women to develop communities. It is quite unfortunate that the actress who just played her part is labelled as porn star for one scene that the script demanded. Rajshri is an alumnus of Symbiosis college, Pune. She has done her graduation in Law and post-graduation in Advertisement.
Kubra Sait as Kukkoo in Sacred Games
The transgender Kukkoo whose companionship is craved by every wannabe gangster in Mumbai is played by the talented Kubra Sait. A 35-year-old talented model cum anchor cum actress, she was also seen in Salman Khan starrer Ready and Sultan. She has studied Finance and has worked in Microsoft in the past. And yes, she is not a transgender!
Know All About Kubra Sait – The Kukko of Sacred Games!
Neeraj Kabi as Parulkar, Sartaj Singh's Boss
Though a man on duty, Parulkar is one character that you tend to dislike more as you move from one episode to another. The man who plays this shrewd role is Neeraj Kabi, the famous theater actor known for his works in Indian as well as International movies. Some of the films he did in the past includes The Ship of Theseus, Detective Byomkesh Bakshy, Talvar, In the Shadows and the most recent Hichki. Neeraj Kabi also portrayed the role of Mahatma Gandhi in TV Series Samvidhaan which was directed by Shyam Benegal.
Elnaaz Nourouzi as Zoya Mirza
Zoya is an actress but has different shades to her personality. This mysterious and ambitious character is played by Iranian born Elnaaz Nourouzi. 26-year-old Elnaaz or Naaz has been modelling for brands from the age of 15. In India, she has done commercials alongside Shah Rukh Khan and Salman Khan. She recently did a Pakistani film and an Indian Punjabi film.
Know Everything about Elnaaz Nourouzi, the Zoya Mirza in Sacred Games
Jitendra Joshi as Katekar, Sartaj Singh's Assistant
Do you remember the famous Marathi song – Kombdi Padali? Well, that song was penned down by Katekar…I mean Jitendra Joshi. A popular Marathi name, he is not only a theatre artist, TV and movie actor but also an anchor. He started his career in 2003 with Hindi film Pran Jaye Par Shaan Na Jaye and since then have been in quite a few Bollywood films including Singham Returns and Poster Boys. Joshi has been one of the most loved Sacred Games cast going by the forums on the Internet.
Jatin Sarna as Gaitonde's Right Hand Bunty
The sadist Bunty in Sacred Games who seek pleasure in beating women and hate Muslims in general is played by Jatin Sarna, again a theatre actor who has done more than 25 plays starting from Spartacus where he was seen as Batiatus. The 33-year-old Punjabi boy debuted in 2011 with Dear Friend Hitler and thereafter did few films including Meeruthiya Gangsters, Oass, Saat Uchakkey and Unfreedom. Jatin has also acted in short films.
Saurabh Sachdeva as Suleiman Isa – Gaitonde's Rival
Saurabh Sachdeva is a filmmaker and an acting teacher. Some of his students are Arjun Kapoor, Varun Dhawan, Frieda Pinto and Richa Chaddha. Sacred Games isn't his first stint in acting, previously he was seen in a film titled Maroon which is now also available on Netflix. Besides, he has acted in number of plays and have directed a short film titled GUL.
Shalini Vatsa as Kanta Baai
Theater artist Shalini Vatsa is seen playing the role of the strong Marathi lady Kaanta Baai. Shalini is from Patna and has been trained by Barry John. Over the years, she did several plays. Her debut play an adaptation of "Fiddler on the Roof" was written by Piyush Mishra. She rose to national fame with Bollywood film Peepli Live in 2010. Post which, she did another critically acclaimed film "Shahid". Shalini is married to Himanshu Tyagi, a theater artist.
Also Read: 5 Reasons Why Fans Are Not Finding Sacred Games 2 as Interesting as Sacred Games 1
Aamir Bashir as Masjid, Parulkar's Most Trusted Inspector
A quite popular face on small as well as big screen, Aamir Bashir is playing the role of Parulkar's most trusted man – Majid Khan. This is not the first time he is playing the role of a Police Inspector, he played the same in Neeraj Pandey's blockbuster 'A Wednesday' too. He has been a part of many popular Bollywood films including Split Wide Open (his debut film), Pyar Ke Side Effects, Armaan, Peepli Live and Haider. If you were hooked to TV during the late 90s, let me remind you that he was seen along with Pallavi Joshi in Sony TV's Alpviram.
Finished watching Sacred Games? Who was your favorite?
Also Read: Sacred Games Season 2: Know the Metaphor & Meaning of the Episode Titles