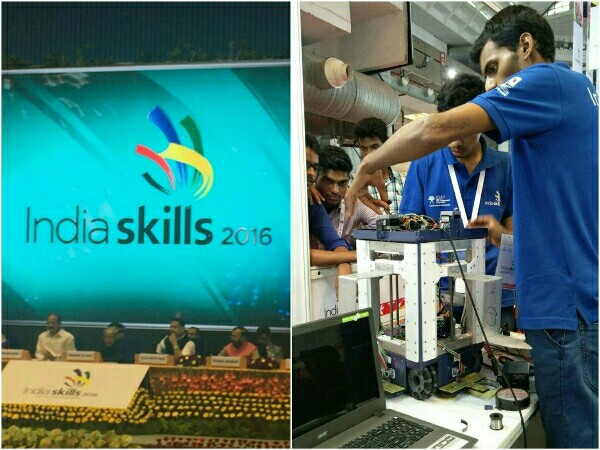 *By Prof. Sanmaya Rath and Dr. Dillip Kumar Nayak
(The article by the above mentioned co-authors has been published as a research paper in Marketing Mastermind-IUP Dec.2016 issue which is now available for readers who can avail the opportunity by placing the orders. The copyright of this article goes to IUP)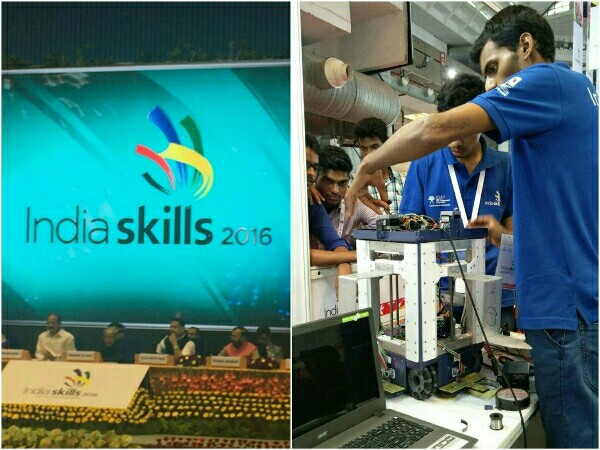 Vocational Education and Skilling: Introduction
In yesteryears, India was having many highly decorated brand names in skill & vocational education. Few of them are immortal Chanakya and Dronacharya who never used to impart training to any lower and deprived class of the society. The ancient education system of Indic Valley Civilization was limited to kings and emperors once upon a time in India. The entire caste system was purely core skill based where pundits and warriors used to dominate in different kingships and dynasties. But with the advent of technology, the new millennium has witnessed a tremendous growth in almost all fields of economy and the GDP is almost in a mode of upward swing.
With so many changes humans are now replaced by machines and robots-apps are becoming the new human veins. Since the majority of blue collared manpower working in different industries and commercial firms are aging faster, there is an urge for more job creation and rampant skill development.
Now-a-days, skill education has become a necessary priority in Indian landscape because a trained and globally certified skilled employee is a suitable replacement to novice freshers. If handled properly they are becoming assets and the ROI is undoubtedly good in the recruitment cost pie charts.
In many cases they are quite productive than management graduates since their expectations are bit on lower side. Hence we can nicely quote that the Skill India Mission -2016 is really a new development impact model of postmodern times. The democracy in India has taken a gigantic step in form of vocalization & skill training to uplift the poor and downtrodden.
It's an eternal journey in itself which has created a new adage called "Right to Skills". This research article is going to deal with the challenges and other quantum growth opportunities while mobilizing or doing marketing of such government funded courses. Everybody is now either directly or indirectly contributing towards skill development. In today's hi-fi society there is an urge to be skill independent so that one can be skill abled. This so because success means skills multiplied by hard work. But if we do addition, then we need to add multiple skills which will be again a very pains taking task for every aspirant.
Soft Skills: The Key to Corporate Excellence & Effective Communication at Global Workplace
Thus we need to create job specific skills and niche skills amongst the trainees. For this there are many programmes which are running successfully across Indian terrain. For example schemes like DDU-GKY, PMKVY, Himayat, Roshni etc. have become the new key drivers of economy. The main objective of this 2.0 version of skill development mission is to turn 19 lakhs dreams into reality and to impart up skilling/reskilling/new skilling to more than 150 million people by 2020.
Marketing in Skill India Mission: Prime Goals, Issues and Challenges
There are so many challenges related to mobilization but only a few are illustrated below:
What we need to create is a massive awareness in different social media and below the line platforms which is not there in spite of so many government advertisements. This might be the reason why the mobilizers working in different project implementing agencies are failing to attract and convince the candidates to pursue these short term courses at different state and central government training centres.Here marketing depends upon face values of the person who is attending a counseling camp. They are simply failing because they have to approach unknown prospects that are unaware about the future growth opportunities and career progressions. Hence it's just a suggestion for every skill India employee to become a counselor. This is the age of branding and advertisement.
So it's very important to capitalize all these things. Role models like IL&FS, Centurion University, Black Panther Guards and Services Pvt.Ltd., Apollo etc. have created this kind of benchmarking through perfect counseling planning. Secondly, we need to create a framework of skilling where we can tap both parents and family. Convincing family is another bottleneck in this marketing and mobilization paradigm. Other issues are Public-Private Partnership where sticking to stringent guidelines of Standard Operating Procedures of government is becoming too difficult for a mobilizer who normally faces challenges like lack of documentation and confused SECC list. So we have to rethink once again to streamline all these lacunas.
Now we would move to other inherent problems which are not able to give support to mobilization. The hardest task is probably ensuring ground level implementation and commitment. Moreover convincing multi nationals to hire these manpower is becoming another obstacle because if post training placement is not happening then a mobilizer mayn't get further lead from a particular territory where he has sourced candidates for such path breaking three tier schemes where the PIAs, NSDC, SSC and NCVT have join hands for stability and sure success. There is now a heavy demand to shift the placements from local to global.
Since the target group is not aware about SWOT analysis, the trainers are not able to motivate these trainees and there is a dearth of good certified trainers in this field. The trainers are normally regarded as under dogs of this mechanism because everybody thinks –anyone can teach and preach in skills. This mindset needs to be reengineered first so that we can hire some qualitative persons in training who can help in post placement retention. If a trainee is happy, then the mobilizer may get referrals because marketing is all about smart lead management and refer hire. The whole process of marketing of vocational education depends upon brand advocacy by satisfied trainees.
NSDC is basically formulated to attain these objectives in the skill development space along with stipend and rewards. Again since skill education is regarded as last resort of a scoundrel and/or drop out, we need to focus on skills from early childhood. Let someone pursue his or her dreams towards excellence. Vocational education is an alternative alliance to professional education-it has now become a reality. For this we need to revamp our curriculum of training so that it fits into industry requirements. The digital media too provides huge information but the mango people cannot access .So there is need to create a single window system where a layman can pursue his dreams. The process to be made easy.
Vocationalization is all about aspirations so the mobilizer needs to learn this art of selling dreams to aspirants while doing marketing. The other critical issues and challenges are illustrated as follows- it's quite pathetic that 2.3% of Indian masses have availed these numerous skill benefits while in UK and US the figure is 68% and 52% respectively. What a big gap? Hence more mainstream drop out candidates need to channelized and mobilized and we need to adopt a differential marketing strategy not only to fulfill the domestic demand but also to cater the global manpower needs of countries like Japan, the USA, China, Germany, Russia, UAE and rest part of European Union and Asia. This can be a suitable CSR initiative for many captive employers of world skills.
The whole focus is to create better jobs and there should be some scope for entrepreneurship in trades like retail gems & jewellery, automobile, banking, tailoring, leather and so on. We need to put due emphasis on both domain and non-domain through methodologies like group discussion,brainstorming,ace to face interviews, case studies, lab excercises,industry visits, on -the -job training and so on. It should be just a method of good governance which can combat problems like unemployment and terrorism like recent Uri attacks in POK.
We need to invest our time, money and energy in a positive way so that it can wipe out poverty and can build a smart economic format for the nation. Skill education should be for the people, by the people and of the people. It is also highly necessary to conduct train the trainers for the marketing staff too. We have to opt for better standardization.
The Future of Indian Skills
Many global corporates are now entering into Indian terrain through skilling. This is a kind of knowledge and technology transfer which accelerates the possibilities of foreign direct investments in this field. The future is bright but we have to focus on many new trades like agricultural technology, coding skills, artificial intelligence, vehicle automation, data science, robotics, omnichannel retailing which are the orders of the future days.
The future is going to be highly volatile due to rapid skill and technological obsolence. Marketing has to go beyond SMART philosophy to give the trainees something beyond normal expectations and delights. Some of the edited excerpts of recent developments in skills (Source: www.skilldevelopment.gov.in) are illustrated below:
Tata Metaliks Limited (TML) has signed a brilliant MOU with PBSSD to set up SDC in West Bengal. The initiative is likely to gear up the sustainable livelihood in around Midnapore.
LinkedIn and India government is into a collaborative venture to develop new things in the skill development space of India. It was clear during the last visit of CEO Jeff Weiner to India. It may create further investment in this sector by this widest professional network.
Since the country is having large growth prospects the USA and other BRICS nations are ready mutually benefitting alliances in this sector .Development, peace and reform will be the new agenda.
Tata STRIVE has been launched in Hyderabad which is targeting the youth of Telengana for imparting skill training in BFSI segment. TATA Trusts is also committed for the development of J&K region which again a welcome step.
The Union Government has sanctioned Rs.32, 000 crores by next 3 years to enhance skill education and entrepreneurship. But the challenge today is to see the right circulation and utilization of money.
As a part of CSR initiative, Mrida Group is currently focusing on rural skill development like any other start ups.The country has witnessed other players like Jawed Habib, Maruti-Uber who are eyeing on skills.
The CRPF jawans are likely to receive skill training by the union government. Delhi has got ASTC under skill India and 10 new centers are to be established soon.
Indian weavers, naxalites, left extremists are likely to receive training thorough these programmes which will be mapped under different performance indicators. India Skills 2016, Best ITI Awards are some of the examples to boost.
1,04crore people skilled in 2015-16 which is an exponential leap in comparison to last year. Transnational Skills Standards have been launched to create differentiators in this space.
The future is bright. We need to give a global berserk to skilling. There should be some focused efforts to create a better ecosystem. We need to make it aspirational in many fronts to make important strides towards revitalization. It would be catalyst to all round development of Indian and great marketing efforts can turn negativity into positivity.