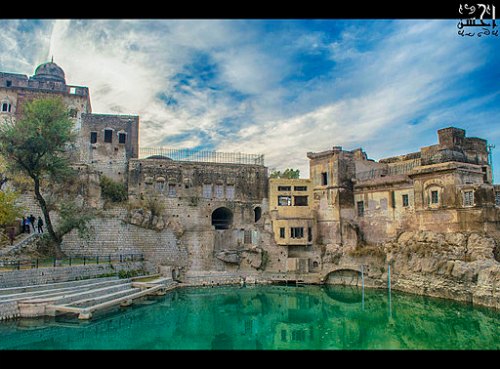 Our neighboring country Pakistan occupies a large region which was once home to some of the most primitive human settlements. No wonder, it came under the area where Hinduism and Buddhism, two of the world's major religions were practiced. Moreover archaeological excavations in Mohenjo daro and Harappa briefly explained how Hinduism influenced the region greatly.
This is the reason why Pakistan has lot of ancient Hindu temples of various Gods and once even hosted a Mandir dedicated to Valmiki, the author of Ramayana.
Here we share the names and description of Hindu temples in Pakistan
Katasraj Temple Complex, Chakwal District, Punjab
The Temple complex has 7 Mandirs. It is believed that the origin of Katasraj Temple backs to the times of Mahabharat when the 5 brothers spent a substantial time over here. It is said that the foundation of the Mandir was laid by none other than Lord Krishna and he himself rested down the handmade Shiv Ling inside the Mandir. Pakistan Government is now considering nominating Katasraj Temple Complex for World Heritage Status.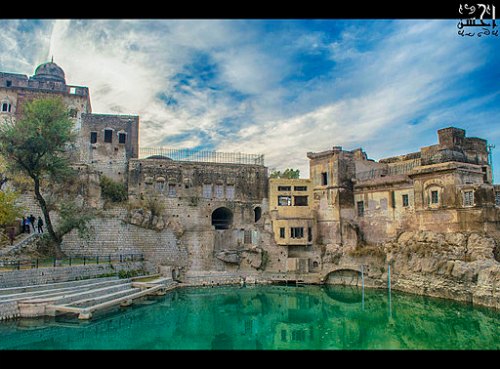 Image Courtesy: By Muhammad Ehsan Junaid (Own work) via Wikimedia Commons
Tilla Jogian Mandir, Punjab
This temple is situated on Tilla Jogian (Hill of the Saints), the highest peak in the region. It is above 925 m above sea level. In ancient times Hindu used to worship sun from the place as the sun could be seen first from here and would set late too. This place finds its mention in Mughal Emperor Jehangir's memoirs. Interestingly, Guru Nanak chose Tilla Jogian to spend  40 days in seclusion.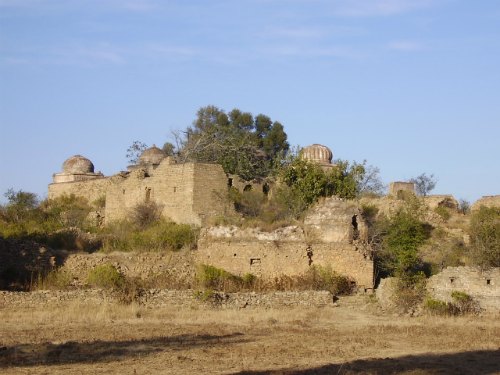 Image Courtesy: By Khalid Mahmood (Own work) via Wikimedia Commons
Hinglaj Mata Mandir, Lasbela District, Balochistan
From 125 km from Karachi, you'll find Hinglaj Mata Mandir in the centre of the Hingol National Park. The Mandir is a place (Shakti Peetha) to worship Goddess Sati . Yes, it is one of the 52 Shakti Peethas. The body part that felt on this location is Bramharandhra part of the head. Shakti is Kottari and Bhairava is Bhimlochan. The Mandir is also famous as Nani Ki Mandir.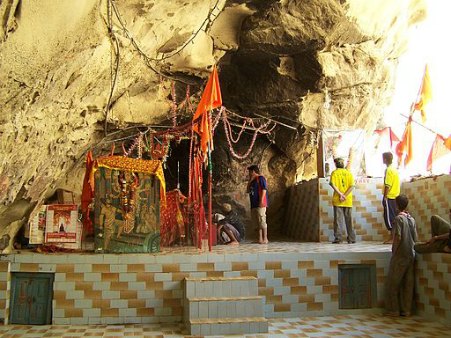 Image Courtesy: Billmirza at en.wikipedia [CC BY-SA 3.0 (http://creativecommons.org/licenses/by-sa/3.0) or GFDL (http://www.gnu.org/copyleft/fdl.html)], via Wikimedia Commons
Shri Laxmi Narayan Mandir, Karachi
200 year old, Shri Laxmi Narayan Mandir is a place to worship for several local people. Though the temple is dedicated to Goddess Laxmi, there are statues of Lord Hanuman and Shirdi Sai Baba in it. Local celebrate various festivals here including Ganesh Chaturthi, Navratri, and Raksha Bandhan.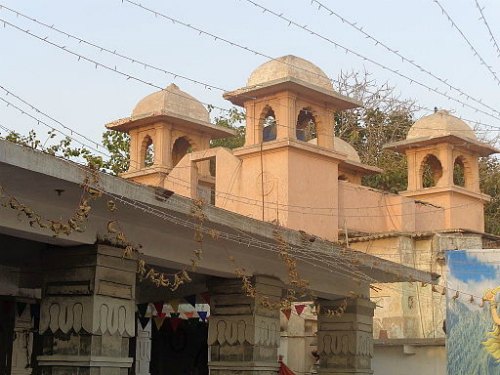 Image Courtesy: By Saadullah Bhatti (Own work), via Wikimedia Commons
Sadhu Belo Temple, Sindh
The Sadhu Belo Temple is situated in the middle of the River Indus which is situated near Sukkur in Sindh region of Pakistan. Many of the Sindhis reside in this region. Pilgrims often from India visit this temple.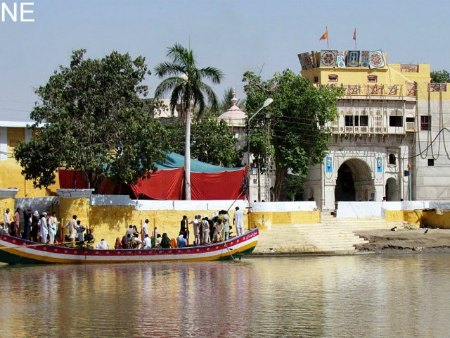 Image Courtesy: By AMAR20811 (Own Work) via Wikipedia
Do Not Miss Reading:
What is Vaastu Shastra? Is It Relevant in Modern India?
International Yoga Day : Dont Iet Religious Dogmatism Taint Yoga
Reasons Why Every Indian Should Use Groupon for Great Deals on Travel, Food & Drink, Style & Beauty!