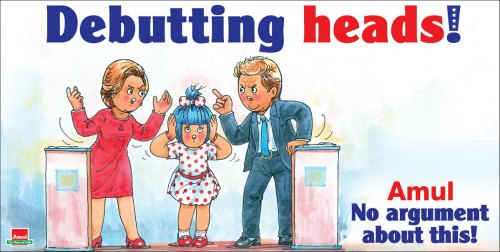 Since ages, the USA is regarded as the most powerful country of the world and the tag 'Made in USA' is largely loved by Indian people and on the contrary, we always have a doubt on 'Made in China' labels. We are almost waiting for the final verdict of American elections.
If you rule America then you can conquer the whole world. But if you love India you would rather be loved by the whole world and conquering the whole universe would just be a small feather in your crown.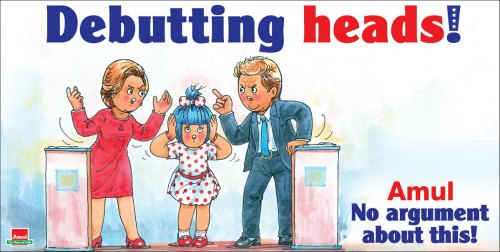 Donald Trump has basically made ultimate powerful strategies to motivate American Hindus by his pro slogans. The fake e-mails related to Hillary Clinton of course made a very wild goose chase against her.
Donald Trump wants to focus on India-America bilateral relations through master plans like anti-terrorism, pro-Vladimir Putin, anti-China, pro-Bollywood, pro-transformation, pro-NaMo, pro-Indian Americans. He just wants to captivate the Hindu community.
This has become like a Hollywood thriller movie. Probably these are the lessons he took from Indian PM Narendra Modi. The whole US market is now segregated into two poles – Ladies vs. Donald Trump – the Don of Great America and the election has become almost like the second American Revolution.
If only men votes, then Trump is going to win because of NRIs and his billionaire Hindu friends in America. But I feel again that the feminist theorem is going to be applicable and women will be the deciding factors in the game.
Like other powerful women leaders of the world, Hillary Clinton will change the statistics of tracking poll results. The women are going to rule the world by getting Donald Trump might get out of track.
But, Trump is putting his best effort by using communal polarization techniques. It's Indianization in other sense or getting maximum benefits from the oldest civilization.
Also Read: Donald Trump Quotes on Women, Immigration, America & Politics! 
Few important women-centric quotes are illustrated below:
I think women are foolish to pretend they are equal to men; they are far superior and always have been—William Golding.
Once made equal to man, woman becomes his superior—Socrates.
A man does what he can; a woman does what a man cannot—Isabel Allende.
Women really do rule the world. They just haven't figured it out yet. When they do, and they will, we're all in big trouble—Anonymous` (Source: http://thoughtcatalog.com). 
Will Trump get the votes of women American Hindus? Well, we need to wait and watch!