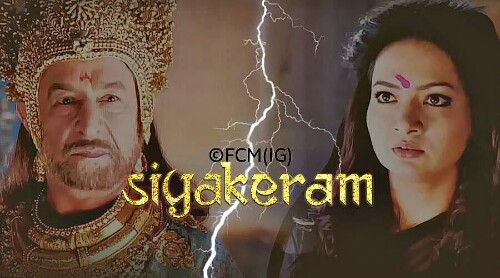 In the serial Siya Ke Ram, we see how Manthara finally corrupts the mind of Kaikeyi and she gets poisoned by her talks. No wonder, Kaikeyi finally ask Maharaj Dashrath her two vardhans.
One, that her son Bharath will become Ayodhya's Maharaj and second, that Dashrathnandan Ram will go to vanvas for 14 years.
Wondering why Kaikeyi asked for 14 year vanvas and not 5, 10, 12, 13, 15 or 20? Here, we share the actual reason why she wanted 14 year vanvas for Ram.
Kaikeyi Wanted Her Son Bharat To Be Crowned As Ayodhya's King!
Kaikeyi knew the sentiments of the entire Ayodhya towards Dashrath's first born Ram. She knew even if Bharath is made King, no one will accept him as King until Ram is present in Ayodhya. This is the reason why she wanted Ram to go away from Ayodhya so that her son Bharath could be the undisputed king.
And this is the reason why she wanted Vanvas for Ram.
Now the question arises –
Why Kaikeyi Wanted 14 Years of Vanvas for Ram not 5, 10, 15 or 20?
This is because of the law of the land. Even in present times, we have the laws of property. Same way, they had laws which stated that if a king/prince is not present in the state for about 14 years, he directly loses his right to the kingdom.
During those times, not being physically present for as long as 14 years without being in touch or any news was considered as a sign of death.
No wonder, living condition during those times weren't that safe. There were the dangers of various things including wild animals, dacoits etc. Besides, the mortality rate was way high. Going by all these probabilities, if a person did not return after 14 years, he was considered as "dead" and their children/relative would perform their last rites.
So, Kaikeyi made things easy for Bharat. The first 14 years he could rule Ayodhya without any disruption from Ram or the subjects of Ayodhya and post that, he would perform his last rites, and his son would be in line to the throne as Bharath will be the undisputed king.
However, Bharath didn't want anything of this. He was shattered by his mother's request just the way everybody was in Ayodhya. He never ascended the throne and cursed her that no father would ever name his daughter as Kaikeyi.
Do Not Miss Reading:
Everything About the Mother of Kaikeyi!
Interesting & Lesser known facts about Lakshman in Ramayan
Know All about Shanta – Lord Ram's Elder Sister!
Know All About Urmila – Sita's Sister and Lakshman's Wife in Ramayana!
Interesting Facts About Mandodari – Ravana's Chief Wife!
Image Courtesy: @FCMadirakshi via Twitter