Siddharth Kumar Tewary and Swastik Productions are back again with yet another historical show – Porus on Sony TV. Yes, the same Porus who fought brilliantly with Alexander the Great. Although we had seen a little aspect of his life in Chandra Nandni, here we will see everything about his life story – the early background, the history and more.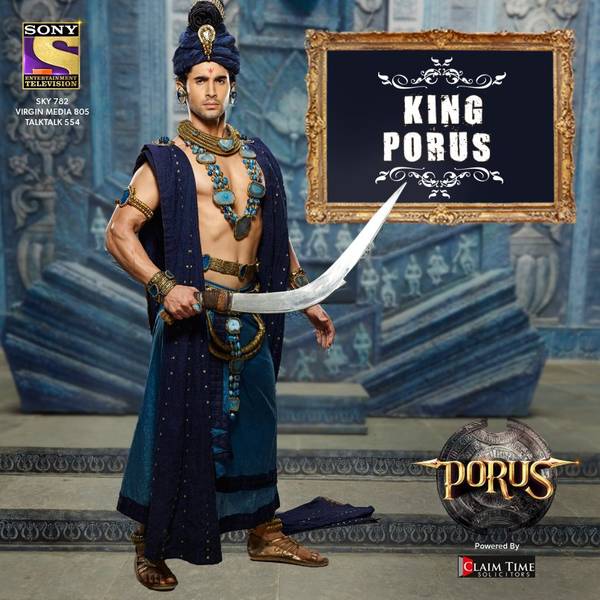 Meanwhile, let me introduce you to Porus cast – Know who plays what in the serial and also their background:
Laksh Lalwani as Porus
Remember Veer Mehra in Pardes Main Hai Mera Dil? He is playing the titular role of Porus. Tall and handsome, the 21-year-old Laksh have done several serials starting from 2015 including Pyaar Tune Kya Kia, Adhuri Kahaani Hamari, Warrior High and Roadies X2. This is his first historical fiction and also the first time where he plays the central character. It would be interesting to see how he plays the role and gives justice to the same.
Rohit Purohit as Alexander the Great
Former model, Rohit Purohit made his debut in Indian Television in the year 2009 with the serial Shaurya aur Suhani. However, he became popular only with Sanskaar Laxmi in 2011. Although he has done several TV serials, he has also done two historical TV series – Chandragupta Maurya in 2012 where he was seen as Bhadrasaal and Razia Sultan in 2015 as Malik Altunia.
Suhani Dhanki as Lachi – Porus' Love Interest
Remember the beautiful Madri of Star Plus' Mahabharat? She'll be seen as Porus' love interest in this serial from Dasyu kingdom. A trained Bharatnatyam dancer, Suhani Dhanki was also seen as Maya in Adhuri Kahaani Hamari. Know that we know nothing about the history of Porus, watching his fictional love story would be a delight.
Also Read: All About King Porus – Biography, Family, History & Lesser Known Facts
Aditya Redij as Porus' Father – King Bamni
Raghav Singh of Naa Aana Iss Des Ladoo is back again as King Bamni – Porus' father in the serial. He was recently seen in a cameo role as Shivaji Maharaj in Peshwa Bajirao serial. A popular face he has done several full time and episodic roles in Encounter and Yeh Hai Aashiqui. Now that we love his acting, it would be interesting to see him in this royal get-up.
Also Read: All You Wanted to know about Paurava – The Dynasty & Kingdom of King Porus
Rati Pandey as Porus' Mother – Queen Anusuya
Rati Pandey is famous for her role in and as Hitler Didi. Here she'll portray the role of Porus' mother who goes by the name Anusuya. For the role, Rati has also learned horse riding, few stunts and sword fighting. She is already excited about her role and claims that it would be one of the best historical TV shows on the Indian Television. She was also seen in Mile Jab Hum Tum, Har Ghar Kuch Kehta Hai, and Begusarai.
With a dream of uniting Bharat, she propagated peace between warring territories. First look of Queen Anusuya who mothered India's greatest defender. Watch #Porus starting from 27th November, Mon-Fri at 8:30 PM on Sony Entertainment Television. pic.twitter.com/PQ831upYOa

— Sony TV (@SonyTV) November 16, 2017
Also Read: All About Queen Anusuya – The Mother of King Porus
Aman Dhaliwal as Shivdutt – King Bamni's Brother
The role of Amatya Shivdutt is essayed by a debutant actor Amann Dhaliwal. Amann is a Punjabi munda based out of LA. As Shivdutt, he will be seen as King Bamani's brother and Porus' uncle.  A sadist, he is fickle-minded and very impulsive when it comes to dealing with other people. He also has characters as that of women (effiminate) but not many know about it.
Hrishikesh Pandey as Paurav Senapati Ripudaman
The role of Paurav rashta senapati (army general) is played by Hrishikesh Pandey. His face is familiar as he was seen in Sony TV's popular show CID from 2010 to 2016 as CID officer Sachin. Here in the historical fiction, Ripudaman is seen as a noble general. Going forward, he will be seen as the foster father of Porus.
Also See: Porus and Alexander Were Not Born on the same day!
Ashlesha Sawant as Pritha – Ripudaman's Wife
The role of Ripudamana's wife Pritha is played by Ashlesha Sawant. Ashlesha is a known face on TV. She has done several TV serials in the past including Kasauti Zindagii Kay. However, she became popular with two shows namely Pyaar Ka Dard Hai Meetha Meetha Pyara Pyara where she was seen as Preeti Deshpande and Saat Phere Saloni Ka Safar where she played the role of Tara. Here, in Porus, she is seen as Porus' foster mother Pritha.
Mohit Abrol as Hasti
Mohit debuted with the popular show Ballika Vadhu. He would now be seen as Hasti, the foster brother of Porus and biological son of Porus foster parents Ripudaman and his wife Pritha. In the past, Mohit did several episodic roles in various TV series including Yeh Hai Aashiqui, Darr Sabko Lagta Hai, and Pyar Tune Kya Kiya. Interestingly, he did another historical show in the past, Razia Sultan where he played the role of Prince Nazir. He is engaged to Mansi Shrivastava who is currently seen in Ishqbaaz as Bhavya.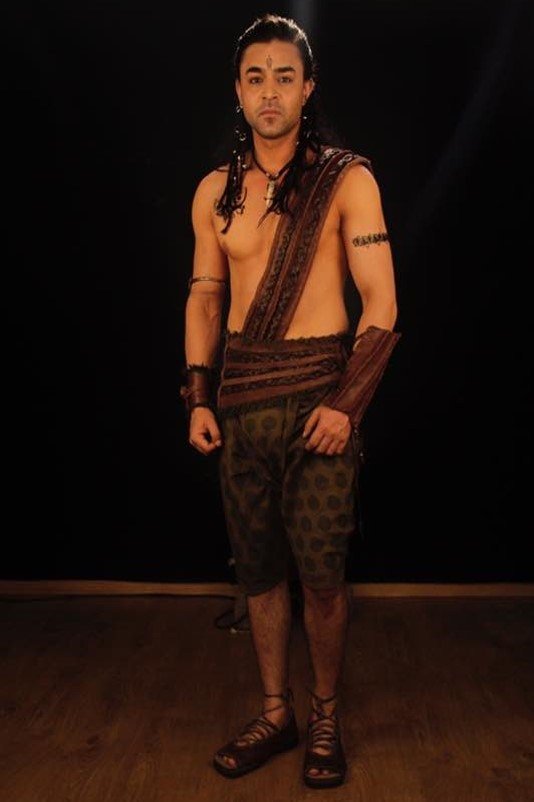 Sameksha as Alexander's mother – Queen Olympias
Remember Keerti in POW – Bandhi Yuddh Ke? The officer who literally traps Sartaj Singh in her love to reveal secrets from him? Yes, the same actress is essaying the role of Alexander's mother in the serial Porus. A Chandigarh girl, over the years, she has done Punjabi, Tamil and Telugu films. She has been in the industry since 2004 after she made her debut in Telugu film 143. Academically, she is an engineer.
Meet the war bride who personified strength and courage through her actions, mother of Alexander the Great, Queen Olympias! Unravel her story on #Porus, from 27th November every Mon-Fri at 8:30 PM only on Sony Entertainment Television. pic.twitter.com/WImFQzLHQm

— Sony TV (@SonyTV) November 20, 2017
Sunny Ghansani as Alexander's Father – King Philip II
A Macedonian king, Sunny Ghansani plays the role of King Philip II, Alexander's one-eyed father. Sunny is a debutant actor and he is trying his best to give justice to the cruel character who is known to kill thousands in one battle. He has been working hard for his role and it would be interesting see how his character turns out to be.
Also Read: Who was the father of Alexander the Great – Zeus or Philip II?
Porus Cast: Praneet Bhatt as Darius III
A popular face on Indian TV, Praneet who now is seen regularly as Pujan Singh in Rishto Ka Chakravyuh serial on Star Plus' will also be seen in Porus as Darius III. If you remember, Praneet has worked with Siddharth in his earlier mythological show Mahabharat where he played the role of Shakuni mama. It is always a pleasure to see him in negative role, don't you think so?
#Porus ki adbhut kahaani mein jaaniye kaise ki usne apne desh ki raksha Bharat ke pehle lootere, Darius se! Dekhiye #Porus 27th November se, Mon-Fri raat 8:30 baje sirf Sony Entertainment Television par. pic.twitter.com/8LsB0bTdrs

— Sony TV (@SonyTV) November 22, 2017
Also Read: Everything you wanted to know about Darius III – the last Persian King
Vishal Patni as Farus
Model turned TV actor, Vishal Patni has done historical as well as mythological serials in the past. He was seen in Maharana Pratap as well as Sankat Mochan Mahabali Hanuman as Nikumbh Rakshas. In the past, he has also done a feature film Maa Abbayi. Here, Vishal will be essaying the role of Farus, the son of Masius who appears to be the right hand of Darius.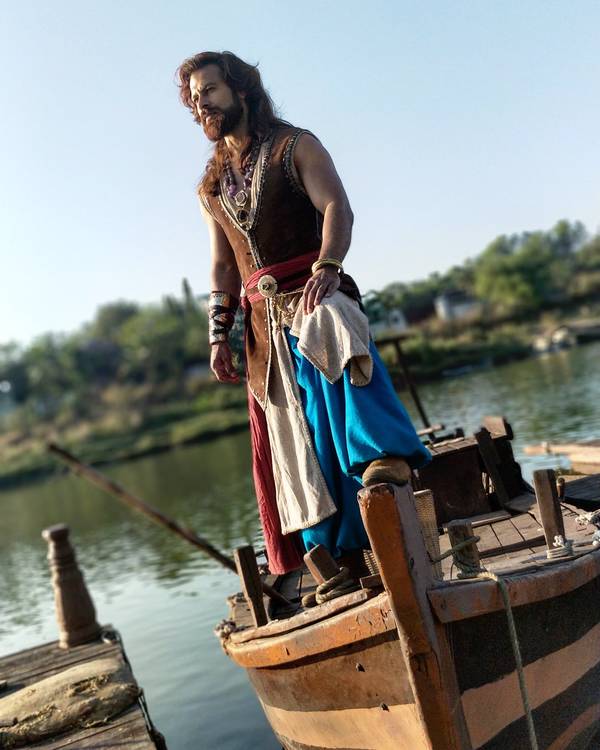 Gurpreet Singh as Takshashila King Ambhi
The grey-eyed boy Gurpreet Singh will be seen in a supporting role as the king of Takshashila. He was first seen in the popular TV show Kaahin Toh Hoga in 2005 and last, he was seen as Rohit in Rangrasiya serial. He has also done three Hindi films and one Telugu film. Some of the serials that he had sone in the past include Saarthi, Durgesh Nandini, Maayka and Mahabharat.
Chirag Jani as Dasyu King Arnayak
The role of Dasyu king is played by Gujarat based actor Chirag Jani. Chirag has an interesting portfolio. He has not only acted in Tamil films but also in two feature films – The Trapped and Yahan Ameena Bikti Hai. Apart from that, he has been a part of several TV serials and series including Sapne Suhane Ladakpan ke, Aahat, CID, Love by Chance, Yeh Hai Aashiqui and SuperCops VS SuperVillain. Currently, he is also seen as Sindhura in Sony TV's yet another show Vighnaharta Ganesh.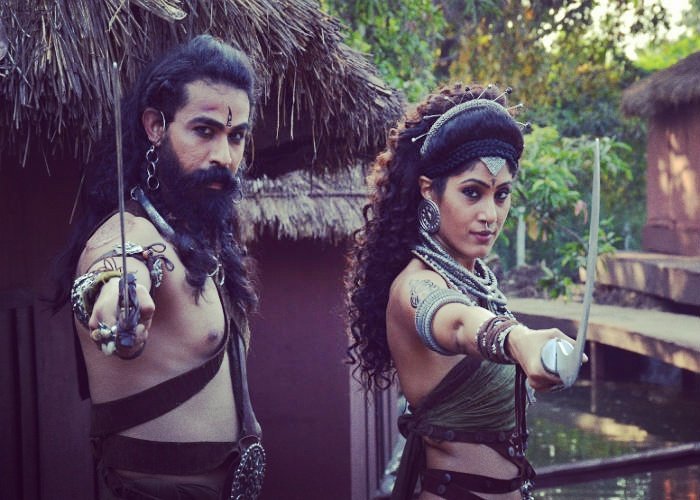 Shraddha Musale as Dasyu Queen Mahanandini
The famous Dr. Tarika of CID, Shraddha Musale is seen as the powerful and full of action Dasyu queen Mahanandini. She is Arnayak's wife. Shraddha is a model turned TV actress and is seen in almost all genres including horror TV show Khidki.
Rishi Verma as Dasyu Prince Sumer
Rishi Verma is seen playing the role of Sumer, the son of Dasyu king Arnayak and his wife queen Mahanandini. He has a younger sister Lachi. 
Here are the key Porus cast of Sony TV. If you want to know the real name and background of any other character drop in the comment box and we shall update the article with the same