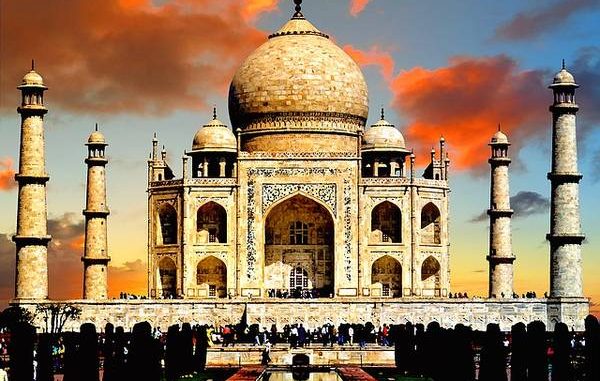 Till a few years back, I along with my fellow desi girls, boys, auntyiji, uncleji, dadaji, dadiji were extremely proud of our national monument, 'The Taj Mahal', India's biggest contribution to mankind after zero and Kamasutra. It was the only one thing after Mahatma Gandhi's statue that could help the humble foreigners identify us with on the global map. Every time westerners would stereotype India or made fun of Indians by addressing India as the land of snake charmers, we would defend by the shield of Taj Mahal the same way how few people use the shield of Gujarat model, every time we question about 'Vikas'.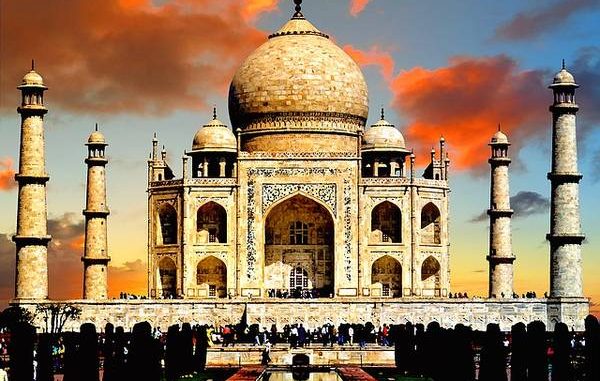 A few years ago, the entire nation even campaigned for Taj Mahal massively so that India's pride and honor do not miss the chance to get on the list of New7Wonders of the world. The campaign did bear fruit and the entire country celebrated. No, no, nobody was asked to go to Pakistan. In fact, everybody thanked Shah Jahan, the man who built the mausoleum for his beloved wife Mumtaz Mahal. Yes, yes, back then in 2011, before the acche din we considered him as our very own. Despite being a Mughal or Muslim, he was very much Indian.
Not anymore. With the advent of great leaders in this era of Acche Din who can never do wrong but is always wronged, Taj Mahal, the architectural icon that symbolized India is no more a monument of love but a monument of oppression. All of a sudden, forget to be an insignia of India, according to ministers in the state of Uttar Pradesh it should not even be a part of UP Tourism.
Going by this logic wrapped in a saffron foil, if at all, the Bollywood directors do not wish to be labeled as anti-national, they should start showing gaushala instead of displaying Taj Mahal to represent India. After all, that's what the real India is! Don't you think we should all be proud of displaying our love towards our gau mata instead of showing a figure of oppression built by a traitor? Wow, every country should follow suit – Cambodia should disown Angkor Vat (the ancient temple that has Indian influence), Indonesia should get rid of Prambanan (the largest Hindu temple complex), as well as Borobudur and Pakistan should disown the Samadhi of Maharaja Ranjit Singh in Lahore.
With that sense and logic of UP's CM whose communal past is very much known and his ally Sangeet Som, slowly and steadily we will have to disown Gateway of India, Mumbai (No please no, I have a major cluster of childhood memories), Victoria Memorial, Kolkata and few top colleges in Mumbai (including mine, oops!) and other cities as they were built by other traitors of India, i.e. the British. Even after decades, some of us still prefer to call it Bombay and are proud of the rich cultural heritage as much as we are proud of the Taj Mahal hotel and the gorgeous Taj Mahal that has been making us proud since ages. Ah, that reminds me that our political leaders take oath at the RED fort, something built by the traitors too. Ouch!
Mr. Yogi and Mr. Som seem to be knowing a lot about the Indian culture. My question is, what have they done to preserve the Hindu culture and heritage, let alone to talk irrelevantly about the real Indian culture. The historic Gita Press of Gorakhpur which was founded in 1923 was closed down indefinitely in December 2014 only to start later in the same month. What did Mr. Yogi do to save it or promote the publication house? Absolutely nothing and here he has been MP of Gorakhpur since 1998. While he takes pride in gifting a copy of Bhagavad Gita instead of a mini Taj Mahal, he isn't bothered about the dispute of a historic press that publishes the same in his own constituency. What a shame!
The vociferous clamor of Hindutva nationalists like Yogi and Som have been damaging the accommodative and plural traditions of the Indian republic as they sham India in the eyes of the world. If this is UP's model of Vikas (development) or let say that of the party in power, I am sorry but I'm compelled to say that Vikas Gando Thayo Che (Vikas has gone crazy)