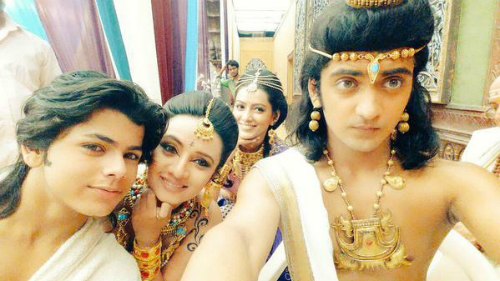 Ashoka is not the one who can sit and bear somebody's atrocities. He leaves no stones unturned in fighting these atrocities. This is the reason why he has turned into Agradutt when he as a Rajkumar cannot do anything.
While, he is doing all the right things as Agradutt, here we share what we wish him to do more in Chakravartin Ashoka Samrat serial: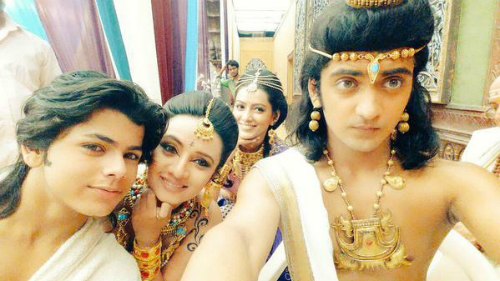 Image Source: @Beatking_Sumedh via Twitter
Ashoka Should Spoil Sushim's Plans and Dreams by being a Messiah
Ashoka as Agradutt should spoil all the plans and dreams of Rajkumar Sushim, Maharani Charumitra and Mahamatya. The trio is at their notorious best and Ashoka indirectly should show them their real position. The effects of Agradutt should be so devastating for them that they should somehow get trapped in their own web.
Also Read: 5 Reasons Why Maharani Charumitra Don't Deserve to be the Consort of Samrat Bindusar
Chakravartin Ashoka Samrat: He Should Give Rajmata Helena, a dose of her own medicine
We got to know in the last episode that the vish kanya who is trying to harm Samrat Bindusar is sent by none other than Rajmata Helena. Now that Ashok as Agradutt is travelling places we hope he somehow destroys the plan of Helena. Besides, we know Acharya Chanakya will ensure the safety of Samrat Bindusar.
He Should Ensure Mahamantri Khalatak is beaten by Monks like He Planned the Hitting of Daanav aka Sushim (Though Hypothetical, Still We Demand!)
Remember how Ashok planned to hit Rajkumar Sushim who scared people by becoming Daanav? Though it is hypothetical, I sincerely feel this Mahamatya Khaltak deserves a lot of beatings if not by normal people then by monks. No wonder, he is the biggest threat to Magadh and such Mahamantri deserves a bad punishment. CVs common do something for us!
We want Agradutt to rekindle the bond between Siamak and Ashoka
We all know how fond Siamak is of Ashoka. However, almost all the people in the palace are trying their best to separate the two by using their cheap tactics. As everybody knows Siamak is vulnerable they are trying to further make him weak emotionally by spreading rumours about Ashoka so that he things ill about him. However, we hope that Agradutt can play an important role in bringing Siamak and Ashok close once again and even clear the doubts which Siamak might have due to the wordings of others.
Also Read: Will Bindusar Ever Know that Siamak is Not His Son?
And Finally,
Agradutt Should Expose the Culprits – i.e. Rajkumar Sushim, Maharani Charumitra and Mahamatya Khalatak
The trio has been looting people and collecting money to make their own army. We hope Agradutt in his mission gets to know about the facts, who are the culprits and why they have been doing so. Maharani Charumitra had a gala time from all these years, we hope she finally gets exposed royally if not by Rajkumar Ashoka then by Agradutt.
Chakravartin Ashoka Samrat serial is on a phase where a new twist can happen at any time, we just hope it to turn in the favor of the protagonists via Agradutt. What do you think what should Agradutt do?
Do Not Miss Reading:
5 Reasons Why – More than Being Cruel, Rajkumar Sushim is a Fool!
Will Samrat Bindusar Punish Sushim For His Behavior & Actions?
Ashoka : Rajmata Helena Will Now Fight With Chanakya For Siamak's Right!
Know Everything about Samrat Ashoka and His Five Wives