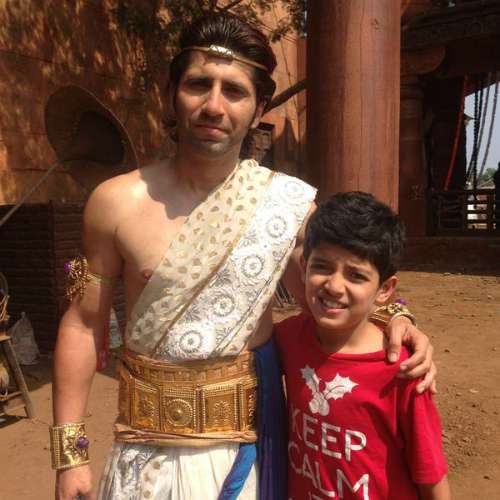 Rajmata Helena has lost her son Rajkumar Justin. Yes, the same son whom she saw as the next Samrat of Maurya vansh.
Though, it was her dream to behead her step son Samrat Bindusar and crown Justin as samrat, what we may call as a shocking twist in Chakravartin Ashoka Samrat, she has now beheaded her own son Justin to secure her and Justin's son Siamak's future.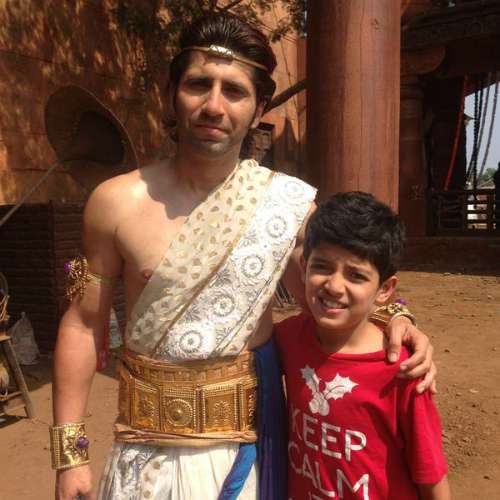 Image Courtesy: @md_faizan_khan (Siamak) via Twitter
It was Justin's last wish that Rajmata Helena Support Siamak Unconditionally to Become Bindusar's Heir
While in prison, Rajkumar Justin revealed to his mother that Rajkumar Siamak is his son and not Samrat Bindusar's. The only reason for his sacrifice was to secure Rajmata's position so that she supports Siamak to become the next Maurya king. While, Siamak already has Khorasani support, getting Unani support will make him just invincible. No force can challenge him, not even Rajkumar Sushim and Maharani Charumitra's evil doings.
I'll be Alive in Siamak ~ Rajkumar Justin
Moreover, one of the last words of Rajkumar Justin that I'll be alive in Siamak, not only made Helena sentimental but also gave enough reason to love her grandson Siamak whom she otherwise hated a lot. Next, no soon Helena saw Siamak, than she immediately rushed towards him and hugged him tightly, as if it was not Siamak but her own son Justin. So, now it is apparent that Rajkumar Siamak will have unconditional support from Rajmata Helena and Unani(s) along with the Khorasani(s).
Rajmata Helena Will Surely Plan Her Revenge
Now that Rajmata's plan failed miserably and her son had to sacrifice, she will not sit quietly and immediately plan revenge. She will now with dual force not only try to harm Samrat Bindusar, but also Chanakya and Ashoka who spoilt her plan at the last moment. In fact, hurting Bindusar is no more profitable, so it is obvious her target will be Chanakya which obviously would affect Ashoka too.
Rajmata Helena Will Try Her Best Now to Fulfill Justin's Last Wish & Push Siamak towards the Throne
Helena Maurya will now fulfill both her and her son's dream by making Siamak, the next heir. This will surely unite the Khorasanis and the Unanis. While, Maharani Charumitra and Rajkumar Sushim will not be able to withstand the power of Unani and Khorasani in unison, this unification would still be less in front of Chanakya. However, it is obvious that Helena will leave no stones unturned in proving how Siamak is the best bet.
And we assume just when Samrat Bindusar will be convinced that Siamak is the right person to be next heir, he will come to know that Ashoka is his own son.
Now that would be really interesting! Don't you think so? What is your assumption?
Do Not Miss Reading:
5 Reasons why we Love Rajkumar Justin in Ashoka Serial
Bindusara Is the Father of Ashoka : When Will Chanakaya and Dharma Reveal The Truth?
Lesser Known Facts about Helena Maurya ~ Chandragupta Maurya's Wife
Was Samrat Bindusara Really So Emotional and Sentimental? – Know the Facts