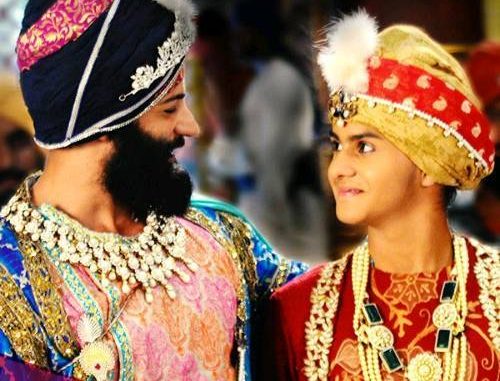 In the first part of 5 Things Wrongly Shown in Sher-E-Punjab Maharaja Ranjit Singh we had shared the basics things wrongly shown, here we will focus on the misl history that have been twisted so that as an avid viewer of the show you know what's fiction in this historical fiction –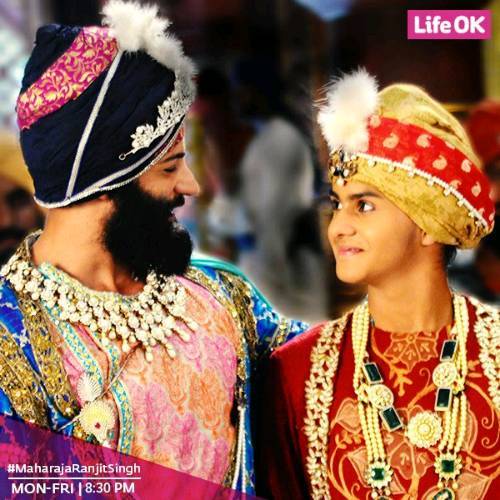 Saheb Singh Was Never a Chief of the Bhangi Misl
In the serial Maharaja Ranjit Singh, Saheb Singh is shown as the chief of Bhangi Misl and the father of Gulaab Singh. However, according to historical facts and data, Bhangi misl never had a chief named Saheb Singh. The name of Gulaab Singh's father was Desa Singh, the son of Ganda Singh and thereby the nephew of Jhanda Singh.
Read More: Everything You Wanted to Know About Gulab Singh Bhangi
The Kanhiya Misl Shared Animosity With the Bhangi Misl
In the serial, it is shown that the chief of Bhangi misl is jealous of Maha Singh, the chief of Sukerchakia misl and his son Ranjit Singh. However, this is simply the fictional element. In reality, the Bhangi misl shared great deal of animosity with Kanhaiya misl as Jai Singh Kanhaiya was involved in the cowardly killing of Jhanda Singh – one of the greatest chiefs of Bhangi misl.
Read More:  The Enmity Between Kanhaiya and Bhangi Misl: Sikh History and Facts!
Gurbaksh Singh And Maha Singh Didn't Fought Because of Sada Kaur's Plan
In reality, the war of Batala that saw the Sukerchakia and Kanhaiya misl fighting against each other was due to Maha Singh. Well, Maha Singh despite the alliance with the Kanhaiya refused to give the booty he earned from Jammu to the Kanhaiya chief. This led to the war which witnessed the death of Gurbaksh Singh Kanhaiya.
Read More: Gurbaksh Singh VS Maha Singh: The Real Story!
When Gurbaksh Singh Died, Ranjit Singh Was 5 and Mehtab Kaur Was 3
We saw teenage Mehtab Kaur and Ranjit Singh in the serial in the presence of Gurbaksh Singh. However, the fact is when Gurbaksh Singh died in 1785, Ranjit Singh was 5 and Mehtab Kaur was 3. They were kids totally not involved in the politics of the misls.
Read More: Interesting Facts about Mehtab Kaur – The First Wife of Maharaja Ranjit Singh!
Sada Kaur Didn't Plot against Maha Singh and Ranjit Singh
In the serial, Sardarni Sada Kaur is shown in a negative light who seems to be plotting against Maha Singh and Ranjit Singh. However, in reality, she was the one who insisted Jai Singh to allow the marriage of Mehtab Kaur and Ranjit Singh. Besides, she got involved in politics only after the death of her father-in-law in 1789.
Watch the space, for Part 3.